Alicia Keys' Husband Swizz Beatz Poses with All of His 4 Handsome Sons — See the Rare Photo
Swizz Beatz, the music producer and husband of renowned singer, Alicia Keys shared a sweet picture of the quality male bonding time he had with all four of his sons on social media.
Kasseem Dean, professionally known as Swizz Beatz became recognized in the entertainment industry for his talents as a DJ, rapper, and music producer.
When he is not making music, the 42-year-old is a family man and he recently spent time bonding with his sons over the weekend.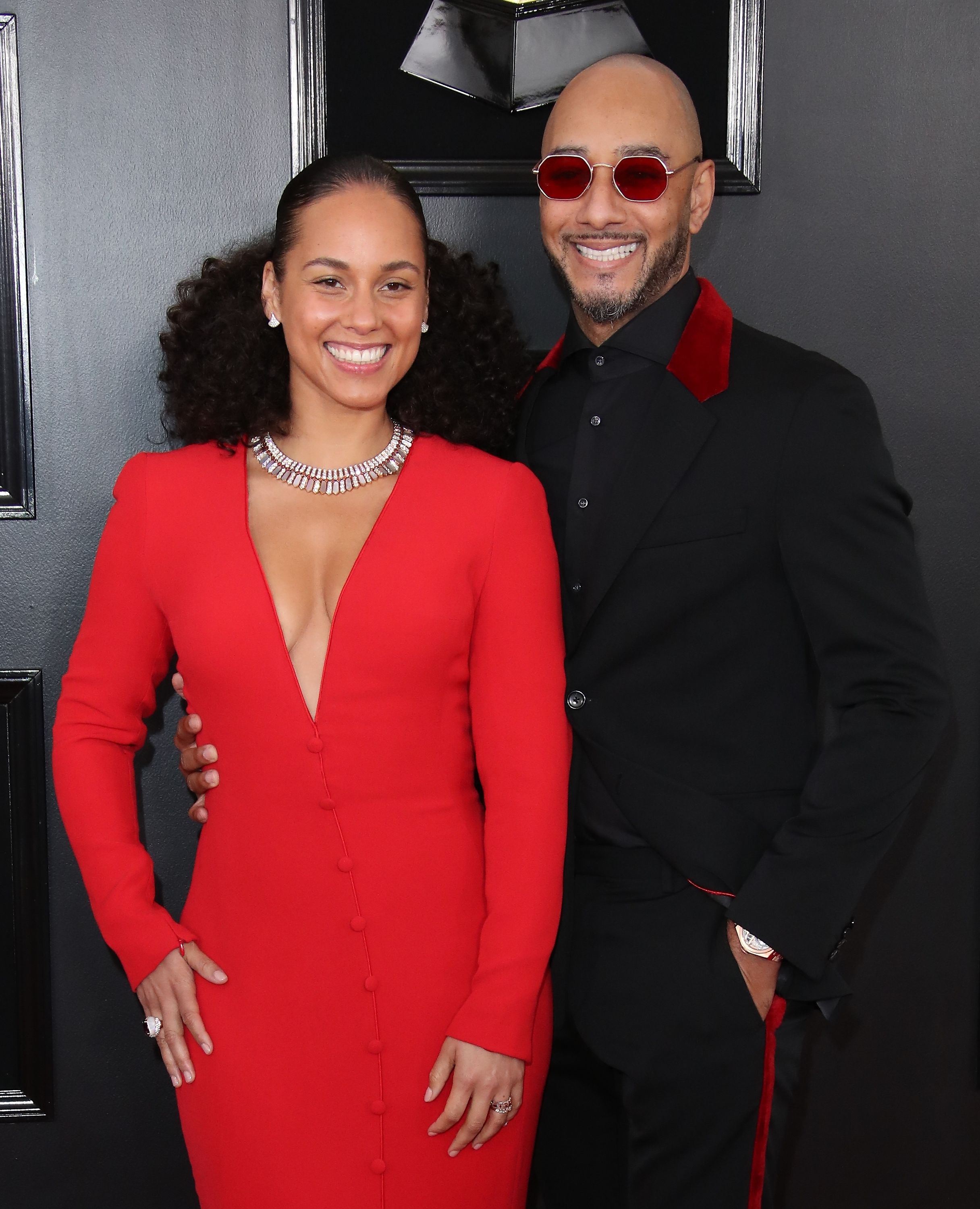 The father-of-five shared an adorable picture of himself and his four sons spending some quality male time together on Instagram. The image showed the rapper posing with his sons outdoors right next to a grill.
The rapper held his youngest, Genesis Ali Dean in his arms and by his side were Egypt Daoud Dean, Prince Nasir Dean, and Kasseem Dean Jr.
[Swizz Beatz] confessed in 2011 that fatherhood was the greatest blessing and he was happy watching his children grow.
Genesis, Egypt, and Kasseem were shirtless while Nasir wore a sleeveless white top and their father donned a matching white short-sleeved shirt that showed off the many tattoos on his arm. The artist captioned the post with the words:
"Son's Day…Blessings."
Earlier this year, his eldest son Nasir stole the spotlight from his parents at the Grammys with his unique skeleton makeup. The 19-year-old took the internet by storm as people tried to find out who he was dressed as.
The answer to the burning question was quite interesting. Nasir showed up as his stage character, Note Marcato. Beatz revealed that he was proud of his son for not only being brave enough to pursue a career as a DJ and producer but for also staying true to himself.
However, Nasir is not the only son with the musical genes. Back in 2016, when Egypt was 5-years-old he worked on Kendrick Lamar's "Untitled Unmastered" album.
The proud father took to social media to share videos of his son making the "untitled 7" track without any help in the studio and his mother, Alicia Keys also applauded her son's achievements on her Instagram.
The successful hip-hop producer confessed in 2011 that fatherhood was the greatest blessing and he was happy watching his children grow.
The "Pistol On My Side" singer had his first son, Nasir with Nicole Levy and his second son, Kasseem with his ex-wife Mashonda Tifrere. He shares a daughter, Nicole with the singer, Jahna Sebastian, and his two youngest sons - Egypt and Genesis with his wife, Keys.