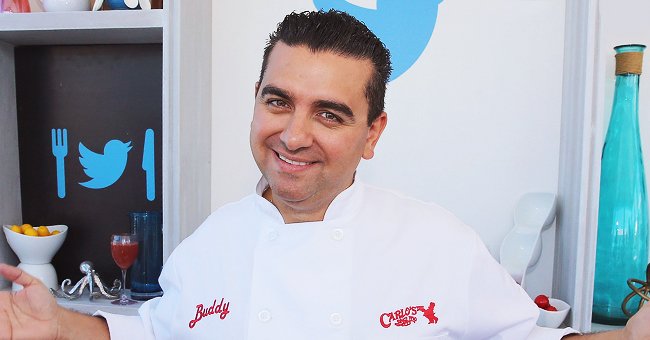 Getty Images
See Cake Boss Buddy Valastro Trying to Ice a Cake with His Left Hand Following a Bowling Accident
Buddy Valastro can only use one hand for now, but the baker is not slowing down when it comes to his delicious cakes. He went to great lengths to apply icing at a family event.
Over the weekend, Buddy Valastro delighted his fans by sharing several photos from a tasty-looking family occasion. The shots come nearly two weeks after Valastro had a horrific accident.
In late September, the reality star chef injured his right hand during bowling. The new photos showed that Valastro is determined to decorate food despite his injury. The post is found below.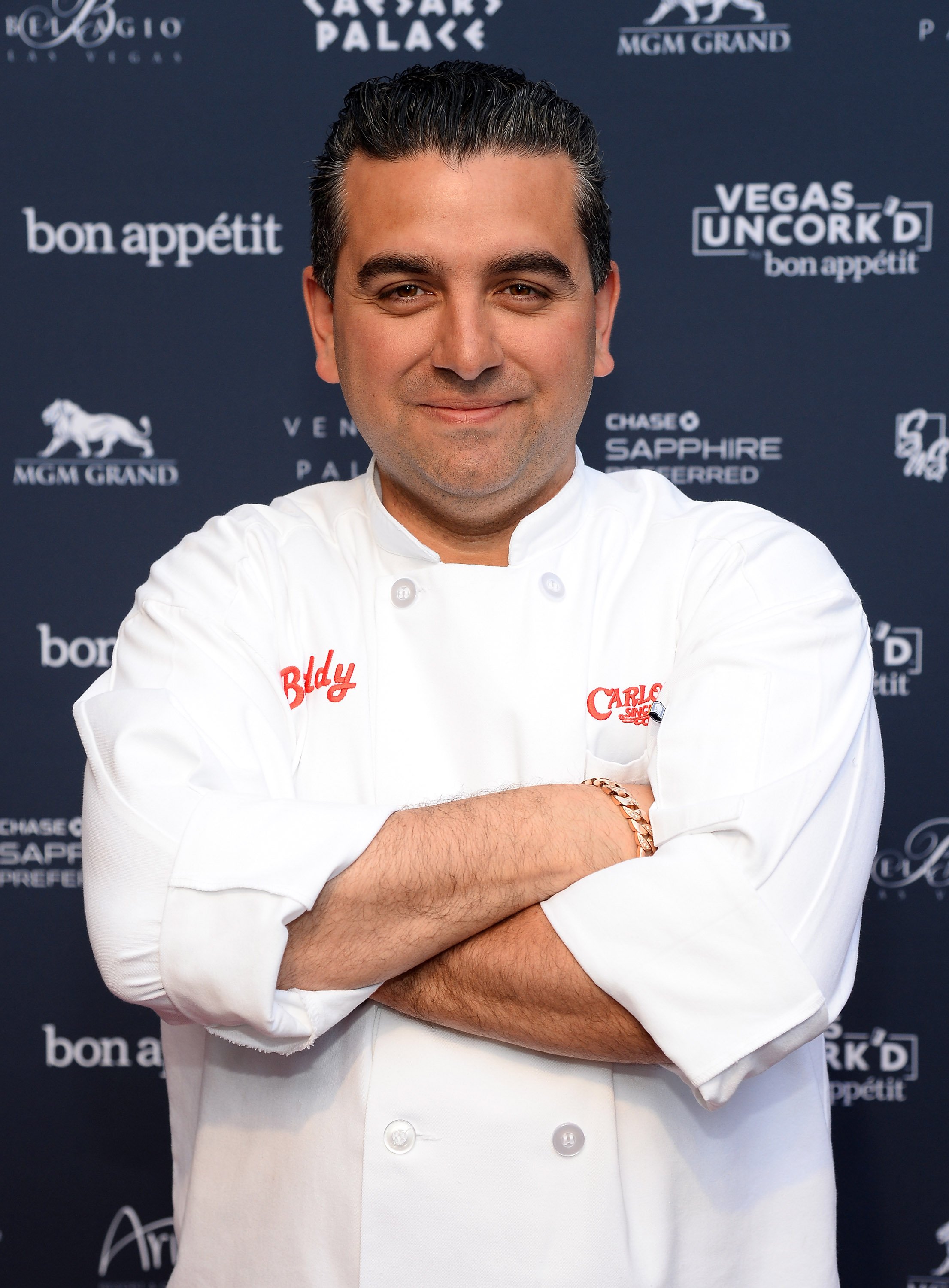 Buddy Valastro attends Vegas Uncork'd in Las Vegas, Nevada on May 9, 2014 | Photo: Getty Images
EATING WITH FAMILY
Over four photos, we see Valastro seated at a large dining table with the rest of his family. The 41-year-old is sporting a plain white t-shirt as he holds up a black piping bag.
Valastro is keenly focused on what is in front of him — a circular, white cake. His kids have similarly-shaped cakes in front of them. Behind him, his wife stands looking over his shoulder.
ICING CAKE AS A LEFTY
Valastro does his best to put frosting on the cake using his non-dominant, left hand. He referenced the challenge in his caption: "Family time is the BEST time! Doing it all over again, left handed.."
The American baker added the hashtags, "recovery, lefty, southpaw, cake boss," and his name. The post received over 340k likes and several comments. Many were showing their support.
Valastro's accident last month landed him in two hospital for two surgeries. The accident happened while Valastro was home bowling with his family in New Jersey.
BOWLING MISHAP
According to Us Weekly, a bowling pinsetter malfunctioned. It is typically an easy fix, but when Valastro went to rectify the problem, his right hand got stuck in the cage mechanism.
At that point, a metal rod impaled Valastro's hand three times between his ring and middle fingers. Sons Buddy Jr and Marco stepped in and used a reciprocating saw to get their father out.
UNDERGOING SURGERY
Valastro had two surgeries, one at the Morristown Memorial and another at Manhattan's Hospital for Special Surgery. While staying at the second institution, Valastra updated fans with an Instagram post.
"I was involved in a terrible accident a few days ago... What do you think of my new accessory?" wrote the chef alongside a photo of himself lying in a hospital bed. He thanked his fans for their support.
RECOUNTING WHAT HAPPENED
In an interview on the "Today Show," Valastro also thanked his son for their quick actions and for remaining calm amid the incident. Thanks to them, he was in the driveway before the ambulance arrived.
Valastro further spoke to People about the accident, describing it as something out of a "Halloween movie." He admitted that the pain made him believe he was in a nightmare.
Valastro explained that it was about 15 minutes from start to finish for the whole thing. At home, Valastro is doing physical therapy as part of his recovery. He may need more surgery in the future.
Please fill in your e-mail so we can share with you our top stories!