Glimpse at 'The Avenger' Star Chris Evans' Tattooed Torso as He Does a Backflip into His Pool
"Captain America's" Chris Evans briefly gave fans a brief glimpse at his tattoo-covered torso while doing a backflip into his pool in a recent video shared on his Instagram story.
Not a lot of people needed to be told that Marvel's beloved Captain America is always in great shape, but actor Chris Evans decided to give his fans a little reminder. The actor recently bared his torso in a video of himself doing a backflip into his pool. He wrote:
"Last swim before the pool hibernates...[(it was freezing!)...I wonder what it's like to be tan."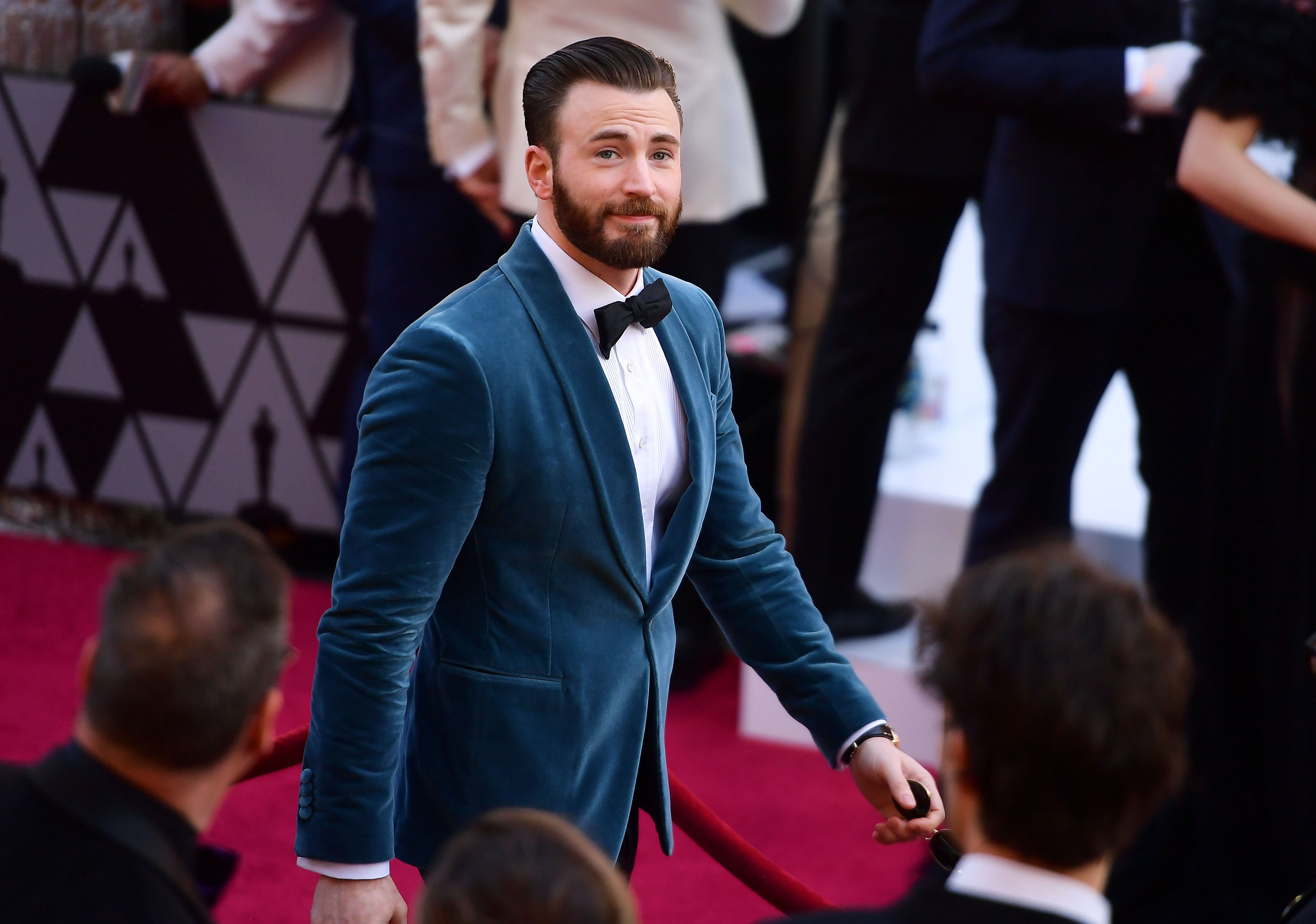 The 13-second video shared on Evans' Instagram story did not need PR before it blew up all over the internet. What was even more eye-catching was the large stunning hard-to-miss tattoos that decorated almost all of the skin on his perfectly sculpted torso.
The tattoos only made a brief appearance at the beginning of the video as he prepared to make the brave jump into the freezing pool. Still, the internet caught it, as always.
Social media was set abuzz with fans firing tweets about Evans's tattoo-covered torso. Many of them wondered how he seemed to have amassed so many tattoos and managed to keep them under wraps.
He accidentally leaked a nude photo on the internet while sharing his screen.
Although they seemed like a newly-discovered marvel, Evans' interest and liking for tattoos were not particularly kept in secrecy. In 2018, it was reported that Evans and four of his five fellow original Avengers got the same tattoos.
Scarlett Johansson, Chris Hemsworth, Robert Downey Jr., and Jeremy Renner, all got matching tattoos. Downey Jr., who played "Iron Man," documented the special moment on his Instagram:
"And last but certainly not least to the #firstavenger my brother #ChrisEvans "Now we are one..." @renner4real...#chrisevans."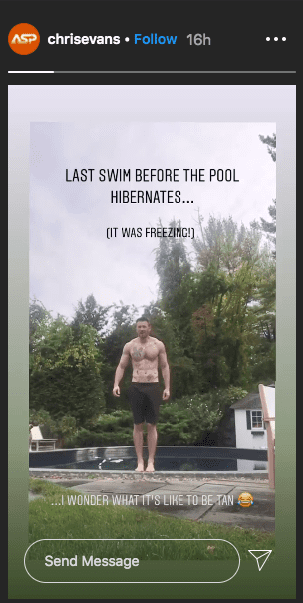 Evans reportedly got his tattoo done in New York with Scarlett Johansson, while the others got their tattoos done in Los Angeles. Only Mark Ruffalo abstained from getting the tattoo with them.
Evans' surprising torso tattoos reveal came just weeks after the actor set the internet ablaze after he accidentally leaked a nude photo on the internet while sharing his screen.
Social media went wild as many people could not stop chattering about the unexpected reveal. What could have been a really embarrassing moment was turned around by the actor and his large fanbase, making the situation a lot less difficult.
Captain America continued to be the nation's hero, and Chris Evans continued to be the lovable and handsome man wearing the suit and now, wearing the tattoos.