Watch Erica Dixon's Twin Daughter Eryss Melt Hearts Walking across the Room in a Sweet Video
Fans and followers of Erica Dixon were swooning after the reality star shared a new video of her one-year-old twin daughter Eryss adorably walking across a room.
Erica Dixon is a proud mom of twin daughters Eryss and Embrii. Undoubtedly, these two are the absolute cutest. The reality star recently shared a new clip and fans could not stop gushing.
In the video, Eryss was in pajamas while adorably taking a few steps. The toddler who rocked two cute buns confidently walked across the room to meet her mama who was out of the frame.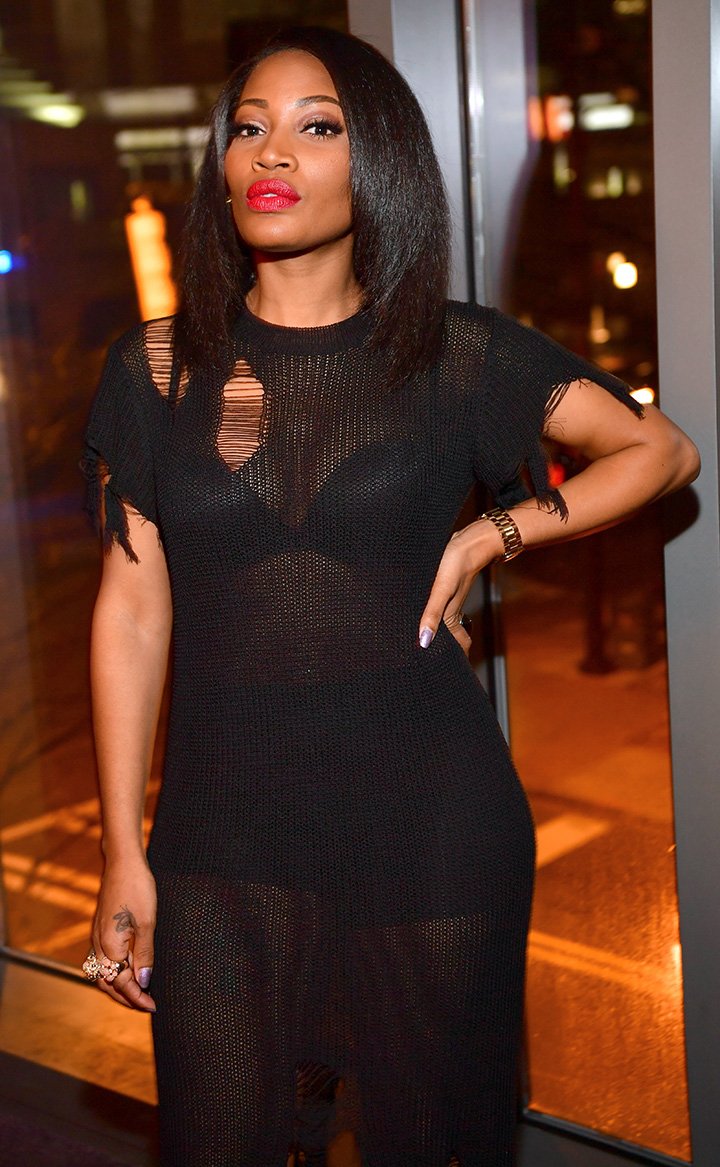 While walking, Dixon lovingly urged Eryss to slow down but the little girl kept up her pace. On getting to her mom's end, she eventually slowed down before sitting on the rug. The clip was accompanied by a caption that read:
"Big sister is walking!!! Go Ery berry. #Eryss #twinzonli #twingirls #twinz #twinlyfe #eryss?embrii."
The adorable post seemed to thrill fans and followers who quickly took to the comments section to gush over how cute Eryss was in the clip.
Dixon welcomed the twins in April 2019. Though it was a joyous moment for her, she was heartbroken because she could not immediately take them home. Though Dixon has been open about many details concerning her personal life, she chose to remain silent about the twins' father's identity.
This revelation did not go well with some people who were quick to call the reality star out.
Before their birth, fans started speculating that it was actor and singer Rotimi Akinosho who fathered the twins. The rumors came after the singer was spotted with Dixon at an event. 
However, the reality star quickly debunked the rumors after telling a fan that it was nothing but false information. On his end, Rotimi also shut down the speculations by answering a fan who asked if he was going to be a father. In response, he confirmed that the rumor was only fake news.
While she might be keeping the twins' father's identity, in January, Dixon proudly revealed to her fans that Eryss and Embrii had perfect health even though they had not been vaccinated at eight months.
This revelation did not go well with some people who were quick to call the reality star out over her choice to keep her kids unvaccinated. 
However, despite the backlash, Dixon explained that she was going to stand by her decision. With love in her heart, this doting mama will undoubtedly always make the best decisions for her kids.