'My Big Fat Fabulous Life' Star Whitney Way Thore Opens up about Her Mental Health Struggles
In a lengthy Instagram post, Whitney Way Thore talked about her mental health struggles and other personal challenges while encouraging people who are going through the same.
Whitney Thore is definitely not in that category when it comes to being euphemistic and hideous about one's challenges. In an expository Instagram post, Whitney bared it all about her health struggles.
In honor of World Mental Health Day, Thore reflected on the difficulties she faced this year from her failed relationship to her fiancé, Chase Severino, after learning he was expecting a child with another woman.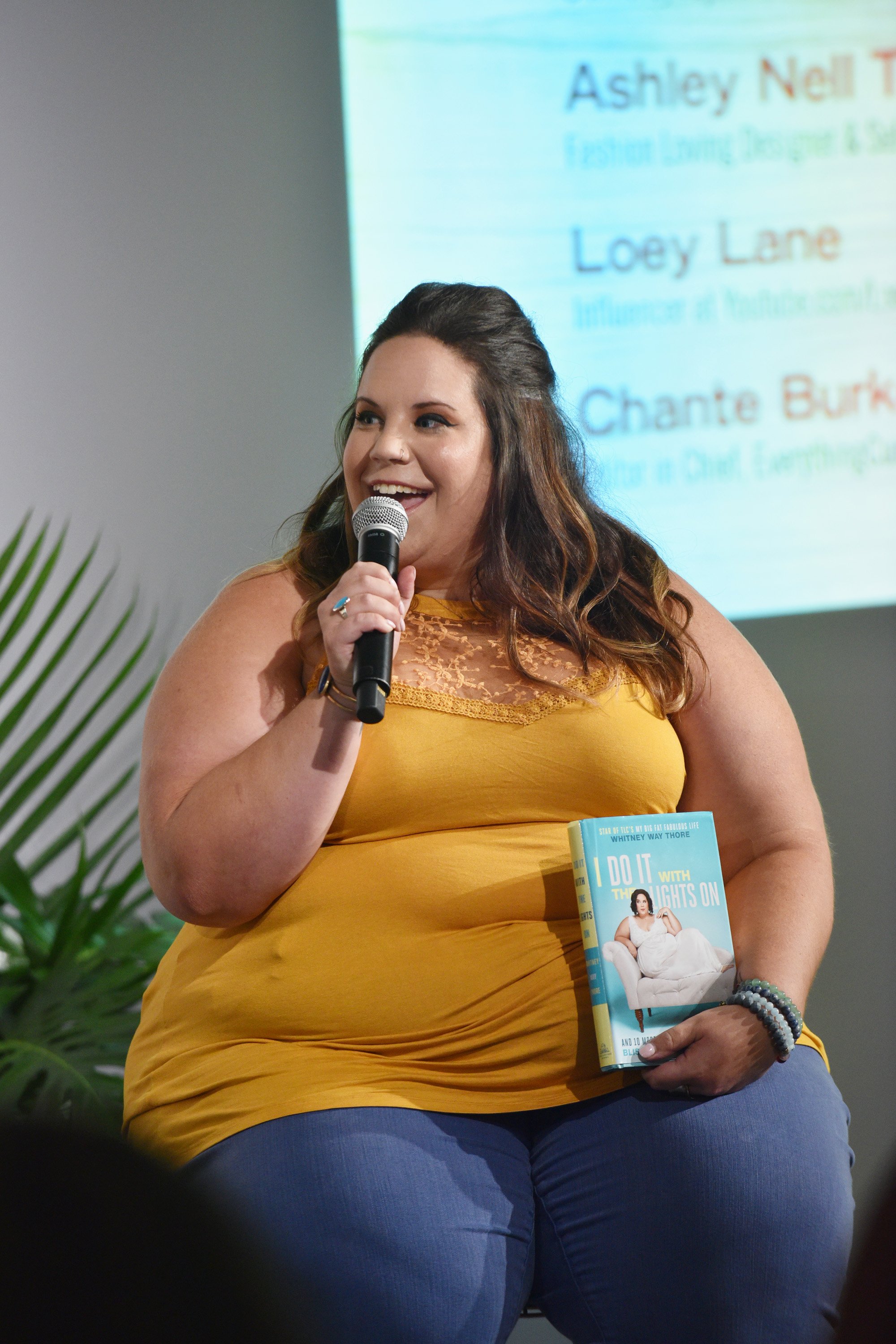 Sharing a picture of herself on the beach, Thore revealed that she was diagnosed with depression at 18 and has battled it for 20 years. She also encouraged those struggling, reminding them that they are not alone.  
The 36-year-old actress added that she has also been diagnosed with atypical anorexia nervosa, bulimia nervosa, and generalized anxiety disorder. Thore captioned the post:
"Hey y'all. It's #worldmentalhealthday and I just want to remind you that if you're struggling, you're not alone."
The star advised people not to compare their lives with those they see on social media, citing that social media is not real. Thore revealed that she tried to be as expressive as she could on social media, but that is not enough to detail the personal stress coupled with anxiety and depression that she has had to deal with.
Thore revealed she had gone through a long journey of acceptance and is comfortable referring to herself as fat.
Thore further said that this year had been the most difficult she has faced in her mental health. She went on to discuss some things that have helped her through the difficult moment.
The star added that her medications, therapy, and reaching out to people had helped her experience calm in a difficult period. Thore and Chase Severino got engaged in October 2019 but split up this year after the latter was reported to have fathered a child with another woman.
Thore reportedly said that it was difficult to call off her relationship with Chase and also said she wanted to calm the rumors of their relationship by announcing their split herself. She revealed that Chase recently told him about his affair, which resulted in a pregnancy. They both requested for privacy. 
Despite the turbulence of this year, Whitney Way Thore still prides herself on her body. The actress reportedly said she does not need any euphemism after fans were upset with her for calling herself fat.
Thore revealed she had gone through a long journey of acceptance and is comfortable referring to herself as fat. She added that she is not a fan of the euphemism people use while referring to fat people.