Jeff Dye Was Reportedly Spotted Kissing Kristin Cavallari — Meet the Handsome Comedian
Actor and stand-up comedian Jeff Dye, also known for the reality TV show "Better Late Than Never," is reportedly dating "Very Cavallari" star Kristin Cavallari.
Born in 1983, Dye has been making a name for himself in the entertainment industry as a comedian since he graduated from high school, according to the bio on his website.
His earliest gigs were at Giggles Comedy Club in Seattle, where he grew up. Dye started garnering people's attention in 2008, though, when he participated in "Last Comic Standing."
JEFF DYE'S CAREER
After that, he got some gigs at Comedy Central, and, in 2010, MTV hired him to be the host of the short-lived "Numbnuts."
In 2012, Dye started hosting and working as a prank consultant on "Money For Strangers." He then appeared in "Girl Code," "Better Late Than Never," and "American Ninja Warrior: Celebrity Edition."
Jeff Dye has also worked as an actor in a few projects. His latest films are "1/2 New Year" and "The Wedding Year," both released in 2019.
JEFF DYE'S RELATIONSHIPS
As per Dye's love life, nothing much is available online. As E! reported, he used to be in a relationship with WWE professional wrestler Rebecca Quin, best known for her ring name Becky Lynch, in the summer of 2018.
Things didn't work out for the former couple as they parted ways presumably sometime before February 2019. At the time, she was seen with fellow wrestler Seth Rollins, and nowadays, they are expecting their first kid together.
While it is unclear how Dye handled their breakup, it is fair to say that his Goldendoodle, Bub, was by his side throughout the entire process. In September 2020, the comedian even pointed out that Bub was his "best friend."
On October 10, 2020, Jeff Dye made headlines again after being supposedly spotted at a Chicago bar showing some PDA with actress and TV personality Kristin Cavallari.
The alleged pair "cozied up" while they were together, but sources report that their relationship is not serious and they are "casually dating."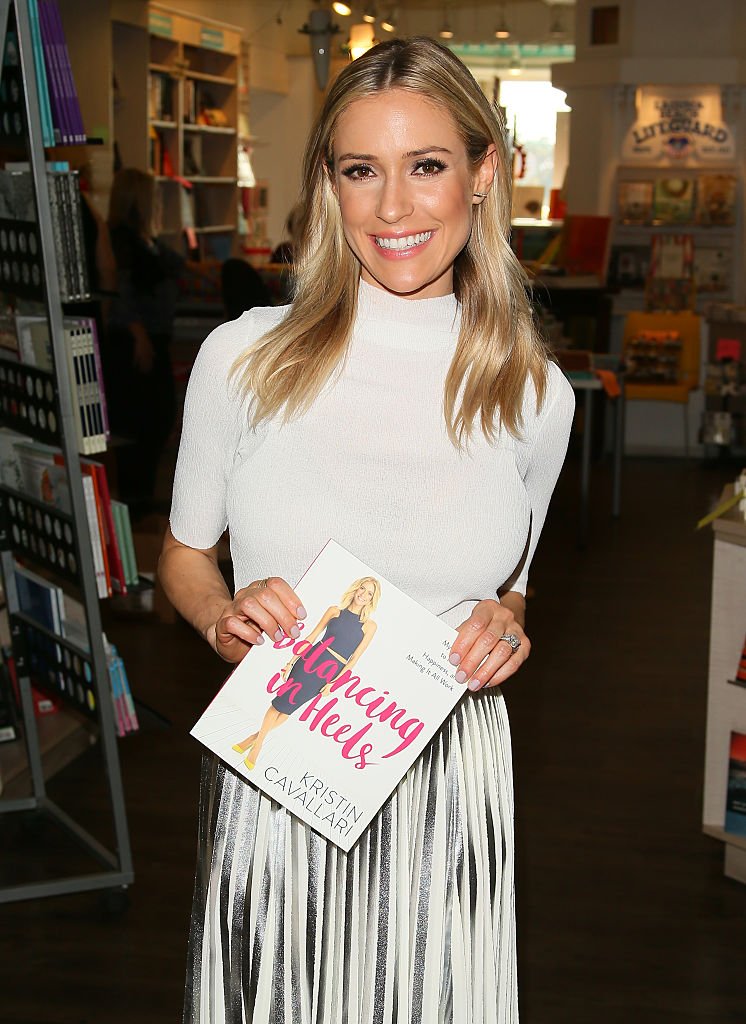 Although they supposedly started talking to each other a few weeks ago, Dye is reportedly seeing other people apart from Cavallari, so they are just "having fun," the source added.
[Dye and Cavallari's] supposed relationship has neither been confirmed nor denied.
KRISTIN CAVALLARI'S PREVIOUS RELATIONSHIP
It is one of the few times Kristin Cavallari has been the subject of new-boyfriend rumors since she and her ex-partner, retired NFL player Jay Cutler, announced their divorce on social media in April 2020.
The former Chicago Bears quarterback and the "Laguna Beach" star shared the sad news on Instagram, pointing out that they had "nothing but love and respect" for each other.
They also admitted to feeling grateful for all the years they were together and the memories and children they have and are "so proud of."
Although they didn't dig deep into their split, they revealed that they simply grew apart. In these kinds of situations, children usually are the ones who suffer the most, and the former couple shares three.
Their eldest kid is Camden, born in 2012. Two years later, Cutler and Cavallari welcomed their second boy, Jaxon. Their third and last child, daughter Saylor, was born in 2015.
Kristin Cavallari and Jay Cutler might have fallen out of love, but they plan to stay in Nashville to co-parent their kids, reported Us Magazine.
So far, Dye and Cavallari's supposed relationship has neither been confirmed nor denied by any of them. One thing is clear, though: both of them have a lot going on in their lives.
Apart from the divorce process, Kristin Cavallari is focused on her jewelry line, Uncommon James. Jeff Dye, on the other hand, is expected to appear in the upcoming documentary "Riding Phat."