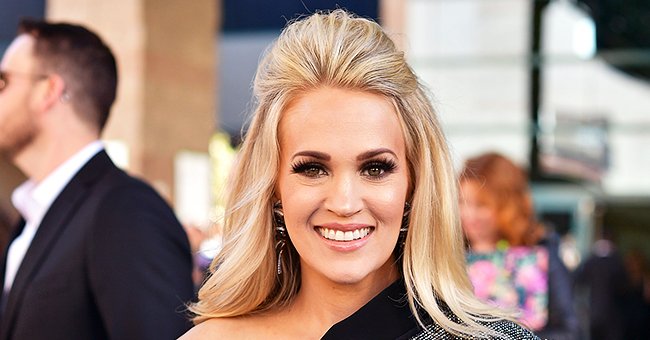 Getty Images
Discover Carrie Underwood's Tattoos Including a Tiny Wrist Cross
Carrie Underwood's musical art is complemented by the tattoos she's gotten over the years. Once, a tattoo artist prompted many to believe that the singer had gotten a worded piece on her finger.
Carrie Underwood's journey in the industry has been dotted with many memorable events — Her marriage to Mike Fisher in 2010, and the birth of their first child, a boy named Isaiah, in 2015.
In 2018, Underwood endured a bad fall that resulted in stitches in her face. In 2019, she and Fisher welcomed another son, Jacob. Before all that, though, Underwood went to college where she got her first tattoos.
Two out of three of Underwood's tattoos are hidden from the public. They are a black cat and a four-leaf clover. In an interview, Underwood once admitted that there was no meaning behind the ink.
Underwood also has a visible tattoo of a tiny cross on the inside of her wrist. The Christian woman is proud of her faith and not afraid to show it every time she hits the red carpet.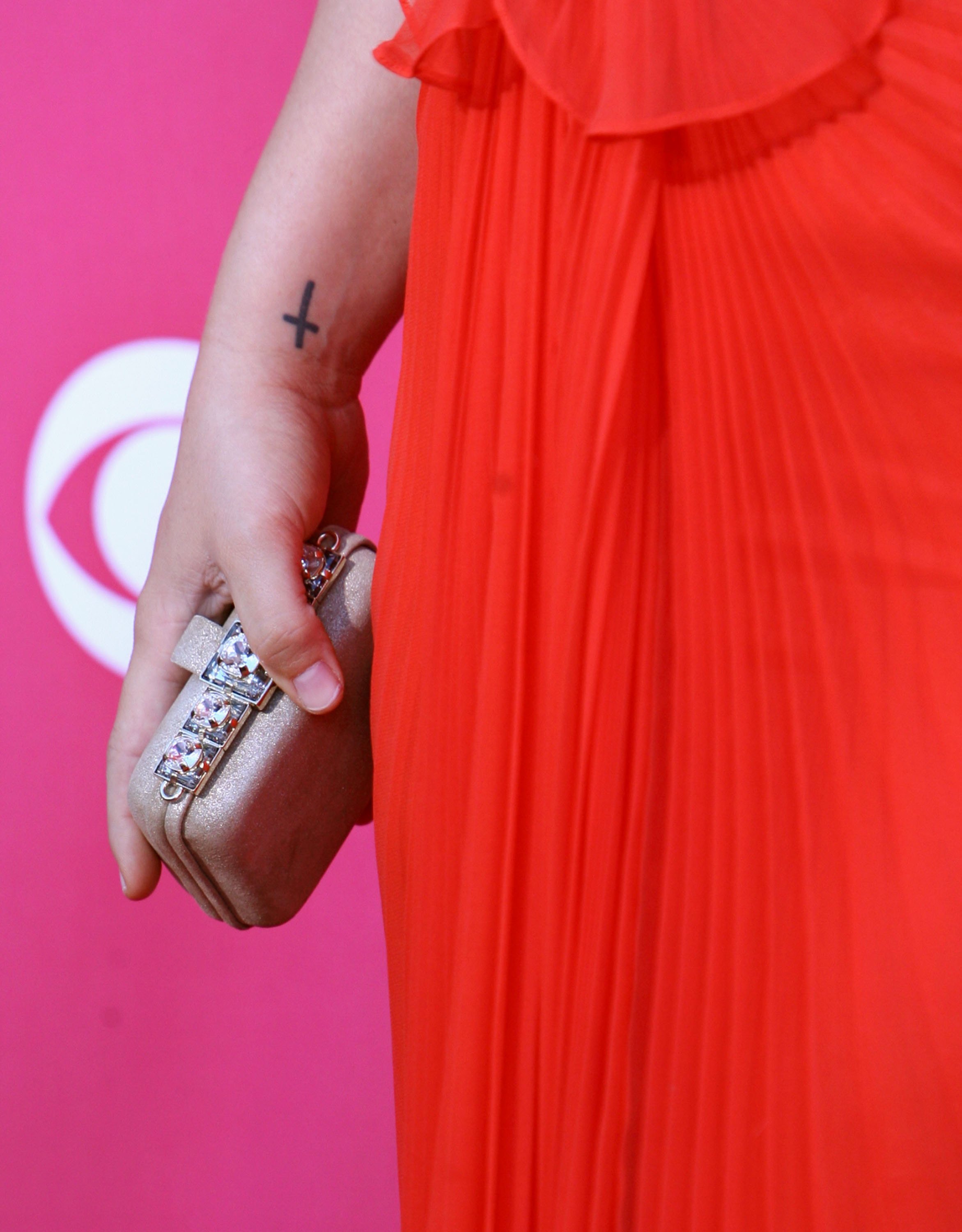 Carrie Underwood attends the Academy of Country Music Awards in Las Vegas, Nevada on May 23, 2006 | Photo: Getty Images
Since then, Underwood has apparently not felt compelled to get any more tattoos. However, in June 2019, fans suspected that she did just that thanks to a post from the famous tattoo artist, Jon Boy.
The New York artist posted a shot of a hand with the word "faith" tattooed on the inside of the middle finger. In the caption, he tagged Underwood and the late singer, George Michael.
Because fans know how strong Underwood is in her faith, they presumed that it was the singer's hands in the shot. However, a representative for Underwood spoke out and revealed this was false.
Underwood's devotion to her faith has long been brought to the forefront. In a 2012 interview with Oprah Winfrey, Fisher revealed that their shared beliefs helped him and Carrie connect.
Winfrey, who did the interview at the couple's home, could not help but notice several decor pieces that touched on faith. Thus far, their religion has undoubtedly helped them stay strong together.
In October 2020, Underwood paid tribute to Fisher for National Boyfriend Day, even though they are married. "Been married for 10 years, but he's still my boyfriend," wrote the singer.
In the post, she included a sweet snap of her and Fisher posing with toothy smiles as they looked at the camera. It's lovely to see the two still appear so deeply in love after just over ten years.
Please fill in your e-mail so we can share with you our top stories!