Sharon Stone Posed for Playboy to Get a Role in the Iconic 1992 Film 'Basic Instinct'
Actress Sharon Stone revealed that she posed for Playboy to get her iconic role in the legendary 1992 movie, "Basic Instinct." Stone posed for the magazine two years before her role.
Renowned actress Sharon Stone is opening up about the controversial move she made in the past, which led to her getting a part in the iconic film "Basic Instinct" and cementing her status as a Hollywood Sex Symbol.
During an appearance on "The Drew Barrymore Show" on Wednesday, Stone and host Drew Barrymore discussed different topics from their early careers and love life to parenting. Stone spoke about her three children Roan, 20, Laird, 15, and Quinn, 14, and how she has dealt with them handling peer pressure.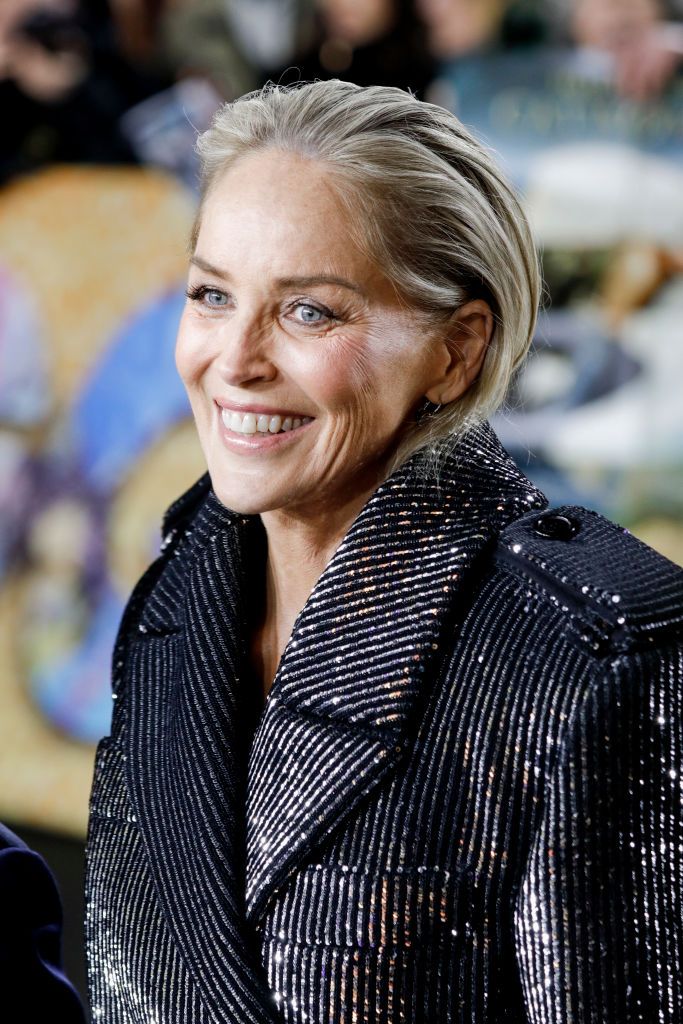 The Golden Globe winner explained that her boys always talked about doing things that others were doing when they were younger, and she had to use the jumping off the roof analogy to educate them.
For her stellar performance, [Sharon Stone] earned a Golden Globe nomination and rose to become a sex icon. 
Stone disclosed that she and her boys talked a lot about what it means to be a roof jumper, with Barrymore admitting that back in the day, she used to be the one leading others to jump off the roof. 
The 62-year-old lauded the show host for being brave and confessed that she was uptight when she was young and didn't jump off the roof, figuratively. 
However, Barrymore disagreed, saying that Stone always projected being bold with her movie roles. That was when Stone let the cat out of the bag, saying that most of her past actions were borne out of strategy. In her words:
"I'm more of a logic person and a strategy person. Even when I wanted 'Basic Instinct,' I decided I was going to do a Playboy article specifically because I wanted to get this film."
Stone confessed that she had no idea what impact the movie would have on her career at the time, but she was confident it was the right part for her. Stone posed for "Playboy" in 1990, two years before she got the role in "Basic Instinct."
In the 1992 thriller, Stone played the role of serial killer Catherine Tramell who seduces her victims before killing them. For her stellar performance, she earned a Golden Globe nomination and rose to become a sex icon. 
In November 2019, the actress recreated her iconic scene in the movie when she bagged the award for Woman of the Year at the 2019 GQ Men of The Year Awards ceremony in Berlin.
She was handed a steel chair and beautifully recreated the scene in the movie where the police officers interrogated her. However, this time, Stone urged the audience to stay true to themselves. 
Despite having a remarkable start career-wise, Stone was faced with hardship in the mid-2000s after suffering an aneurysm and cerebral hemorrhage in 2001. She lost her ability to read and was dealing with a broken marriage to Phil Bronstein.
However, she managed to rise out of the ashes and, in 2010, bagged a guest appearance on the 11th season of Law & Order: Special Victims Unit." Her career has since been kickstarted as she gradually works her way to the top again.