Frankie Muniz and Wife Paige Price Reveal Gender of Their First Child
Frankie Muniz, the iconic star of "Malcolm in the Middle" and "Agent Cody Banks," and his wife Paige Price are currently over the moon as they are expecting their first child.
On Saturday, the 34-year-old actor took to his official Instagram account to post a very special photo with his and Price's family, where fans can see that the couple is expecting a baby boy.
In the picture, Muniz and Price can be seen sitting on a sofa with their loved ones in the back, as well as several golden balloons that spelled "Baby boy."
ON CLOUD NINE
Price, who previously starred in "Big Fat Liar," also used social media to share her happiness with her fans as she posed for a sweet snap with Muniz at their home.
In the post, the actress admitted that the gender-reveal video chat didn't quite go as planned but that it all turned out incredible and that they are very excited for their little one.
Price also said that it was very nice to have their closest friends and loved ones at the gender reveal, which was celebrated with balloons and a cake.
Muniz and Price have been together since 2016.
A TOUGH PREGNANCY JOURNEY
The couple first announced that they were expecting their child back on September 26, but shortly after the wonderful news, Price admitted that it wasn't easy for her to get pregnant.
According to her, they were in disbelief when they found out that they were going to have a baby because they had been previously told that their chances were not great. She added:
"The struggle of going to every doctor's appointment made me feel less and less like a woman. I'm excited to say that we beat the odds and we're officially 15 weeks along and counting."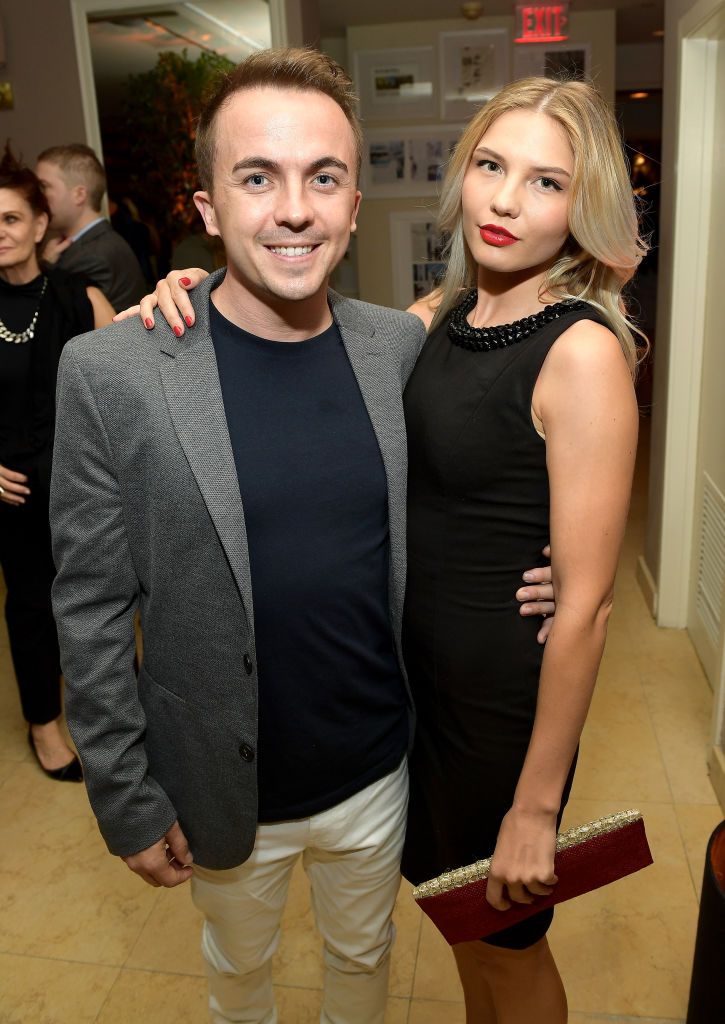 MEANT FOR EACH OTHER
Muniz and Price have been together since 2016 and tied the knot earlier this year in a private ceremony in Phoenix, Arizona, after being engaged for over a year.
Following the engagement, Price shared a couple of pictures of the special moment and saying how much Muniz meant to her, how much she loved and appreciated him and how she couldn't wait to be his wife.