Tom Felton Works on Virtual Reunion as 'Harry Potter' Cast Celebrate Their 19th Anniversary
The "Happy Potter" franchise will most likely live on as one of the most popular of all time. With so many memories to cherish, it was definitely one for the books. Recently, a cast member shared the potential of a possible reunion.
Earlier this week, British actor Tom Felton appeared in an exclusive ET Online interview where he elaborated on a possible "Harry Potter" cast reunion. The actor, who played Draco Malfoy in the iconic franchise, confirmed that he had been trying to set one up.
The interview began with some fun tidbits concerning the Draco Malfoy character many fans still appear to love. Felton acknowledged the viral #DracoTok trend, which saw many fans put their spin on the character he played.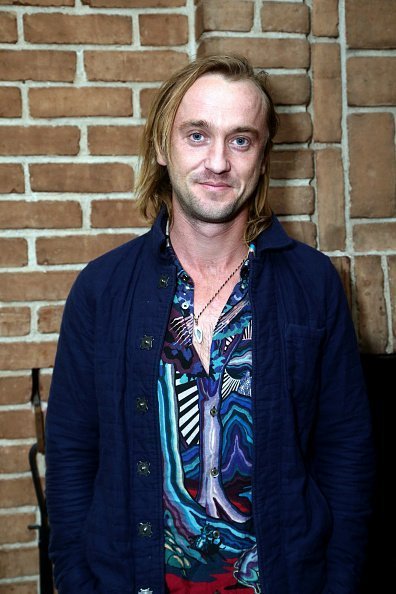 He explained that it was a lot of fun so far and that he had enjoyed it. On the prospects of a reunion, Felton confirmed that he had been trying to get the "Harry Potter" cast together. In part, he said:
"It's been nice because it's the 19th-year anniversary on Nov. 14, so […] I'm trying to wrangle all the oldies back together again to celebrate the achievement, really."
Felton confirmed that he had been in talks with some of them, as many cast members regularly keep in touch. Given that many classic projects have been doing cast reunions recently, one featuring the "Harry Potter" cast will definitely be appreciated by fans.   
Getting everyone together for a reunion might not be easy.
The "Harry Potter" franchise really did stand out amongst its peers and has remained a fan-favorite over the years. It gave eight classic films, including two spin-offs and possibly more to come.
Since the last movie in the franchise aired, many cast members have appeared in several projects. Daniel Radcliffe, the lead actor, has shown his acting range across several movie genres in the past.
The same can be said about several other characters, including Rupert Grint (who played "Ronald Weasley") and Emma Stone (who played "Hermione Granger").
Felton has gone on to make both TV and film appearances since "Harry Potter" ended. He even played a character on the superhero TV series, "The Flash." Many of them used their stint on "Harry Potter" to launch their careers, and they are some of the biggest names in Hollywood today.
Considering the diverse cast and how much they have grown since their days on the franchise, getting everyone together for a reunion might not be easy. However, it would be a treat for the fans if this is possible. If anyone can pull it off, Felton should be one able to manage it.