Lauryn Hill & Rohan Marley's Daughter Selah Pursues a Career in Music with Her Amazing Voice
Selah Marley, daughter of Lauryn Hill and Rohan Marley, is making a name for herself as she follows in the footsteps of her iconic parents.
Music flows in Selah Marley's veins. The 21-year-old model and singer is not only the daughter of iconic rapper Lauryn Hill, but she is also the granddaughter of reggae star, Bob Marley, her dad, Rohan' Marley's father.
The rising young singer has been making waves in the music industry, and on Instagram, she has dropped songs such as "500 Days" and "C'est La." She also gifted her fans with her recent song, "Attention," which she uploaded on Soundcloud.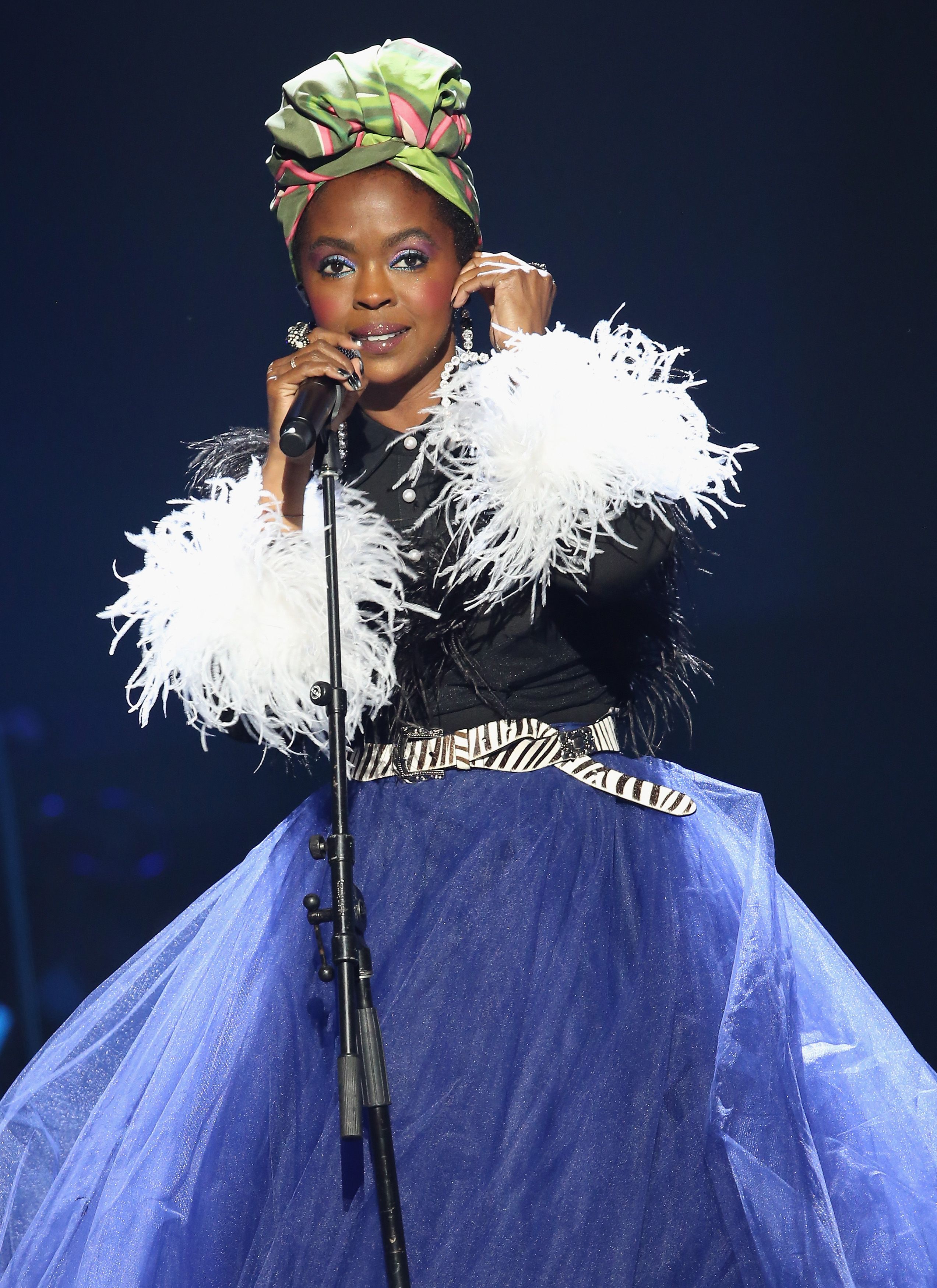 SOOTHING VOICE LIKE HER MOTHER'S
Regarding her song, "500 Days," Selah explained that she came up with the title after watching the 2009 movie, "500 Days of Summer," on a plane from Paris.
She gave a sample piece of her song while playing the piano. Selah's voice sounded dreamy and soothing. Many fans wrote in the comment section that she possesses her mother's talent. A fan said:
"your voice is soothing. please never stop writing."
A CREATIVE BUG
Aside from writing songs, Selah, a multi-disciplinary student, is also a creative bug. She was the one who directed the music video for her song, "C'est La," which she shared on Instagram in January 2019.
The video is filled with dark tones with little hints of blue and white. Selah appears in the video looking enigmatic and mysterious while twirling around the mirror. 
The young model recently opened up about her childhood trauma including being beaten by her parents.
A RUNWAY SCENE STEALER
While delving into music, Selah also struts downs the runways at fashion shows. She joins the list of models who are sons and daughters of prominent celebrities.
Among her modeling credits, Selah was featured in upscale and high-end brands, including Yeezy, Calvin Klein, and Chanel. She was also tapped to become Beyonce's model for the Spring 2017 Ivy Park campaign.
It was Selah's self-love that inspired her to enter the modeling world. She explained that she found herself beautiful and believed that she had the potential to become a model.
Earlier, Selah showed off on Instagram Story a picture of herself in a fashionable dress. She has been turning heads because of her sense of style and fashion. 
Selah is truly a fashion trendsetter. In the picture, she wore a tight-fitting dress with different shades of blue and a graphic print on the front.
HER CHILDHOOD TRAUMA
Behind her popularity, Selah has been dealing with dark memories from her past. The young model recently opened up about her childhood trauma, including being beaten by her parents.
Hill did not feel any anger towards her daughter for the latter's statement. She said that Selah has every right to express herself and share her deepest thoughts.
The legendary rapper added that Selah got the discipline that Black children get because they were held to a different standard. She also noted that Selah is on the "road to healing and contextualizing her childhood."