Marjorie Harvey Says Bold Message Posing Outdoors but Fans Are Interested in the Man behind Her
Marjorie Harvey's recent outdoor picture got fans talking on social media not because of her beauty but for the mysterious man in her picture.
Steve Harvey is an entertainer with world-wide fame known for his comedic personality and signature mustache. His third wife, Marjorie is currently stealing the spotlight with her recent post on Instagram which piqued the interest of fans.
The 56-year-old shared a picture that captured her outdoors in a sporty outfit while posed like she was shooting a hoop. A man dressed casually in a white top and jeans stood behind her in the shot. The comedian's wife's caption was short and simply read, "I'm back."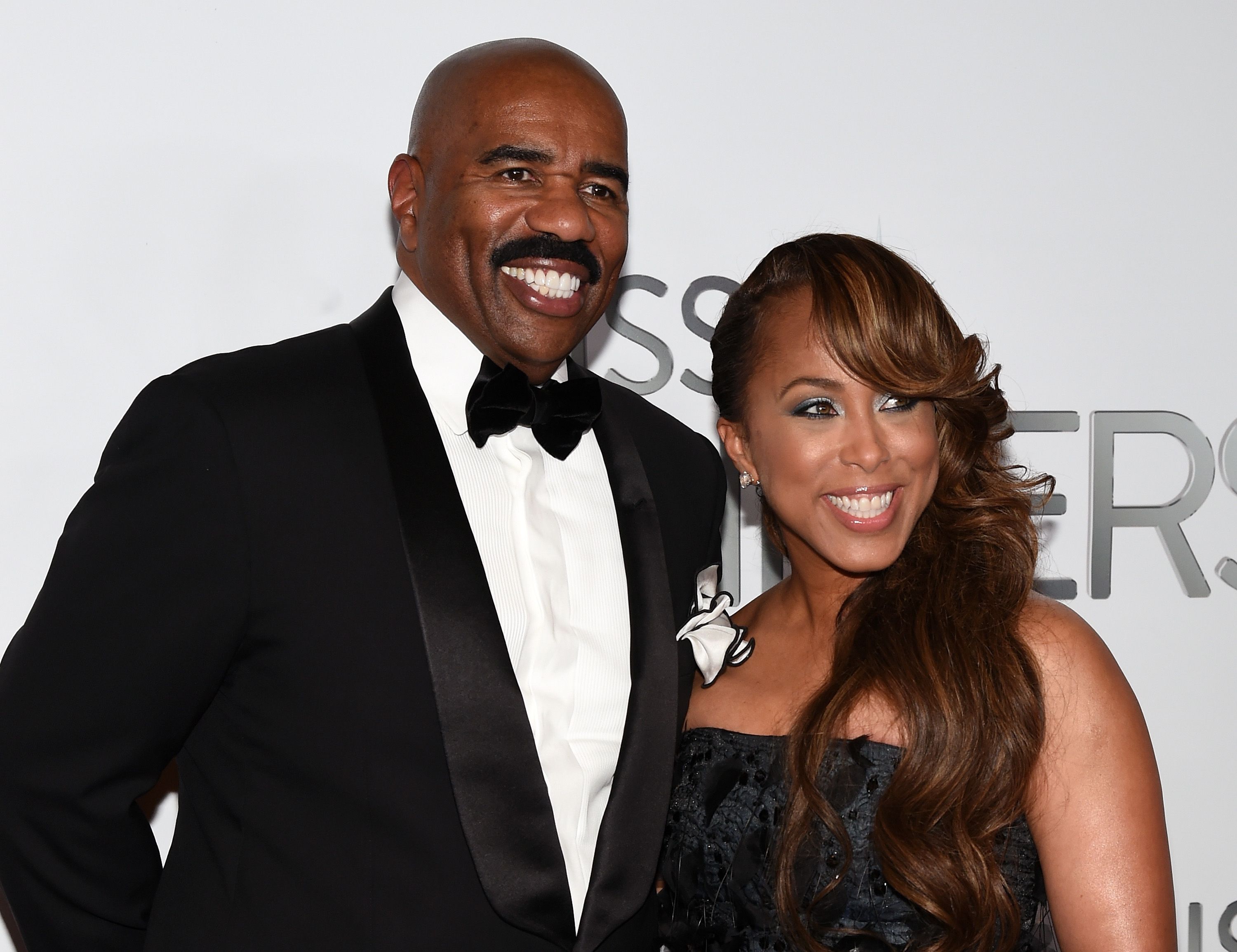 As earlier stated, fans were curious to know who the man was and left several comments. One fan stated that he/she was happy for Marjorie's return but wanted to know who the handsome man was.
In 2018, [Steve] supported his wife when she was under fire on social media for using the R-word in a video she uploaded.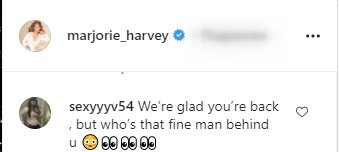 Another fan jokingly implied that Steve must have been working out. While another Instagram user complimented the TV show host's physique with a lovestruck emoji. While fans continued to speculate who the man was, Marjorie didn't seem bothered.
The "Family Feud" host's third wife was married twice with three children before she met Harvey in 1990. The couple broke up after dating briefly then rekindled their romance in 2005. According to the comedian, his bodyguard told him to date Marjorie despite their 8-year age-gap, and the couple got married in 2007.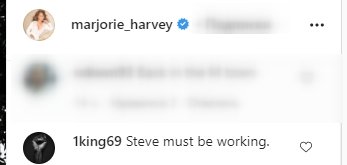 In 2018, the "Steve On Watch" star supported his wife when she was under fire on social media for using the R-word in a video she uploaded on Instagram. 
The clip showed the mother-of-three with her husband in the kitchen where she used the R-word, an inappropriate reference for people with learning abilities.
Naturally, social media users were outraged and flooded the comment section with criticisms. However, Harvey defended his wife by pointing out that she used the word to describe herself and didn't insult anyone.
The couple works together as a team parenting their seven children and five grandchildren. Marjorie, who runs the fashion blog Lady Loves Couture, continues to share her family's adventures on social media.
The 56-year-old's Instagram page is filled with pictures of various amazing family trips, fun moments, and glamorous holiday celebrations with unique costumes.