Paulini Curuenavuli, Rob Mills and More — inside the Lives of Former 'Australian Idol' Contestants
"Australian Idol" started its first season in July 2003 and ended its run in November 2009. Find out what some of the contestants of the hit singing competition are up to now.
As reported by Nova, "Australian Idol" will return to the screen in 2022 after more than a decade off the air. The great news was recently announced by Channel Seven.
While we are still waiting for the return of the popular singing competition, let us look back to find out what some former contestants have been up to today.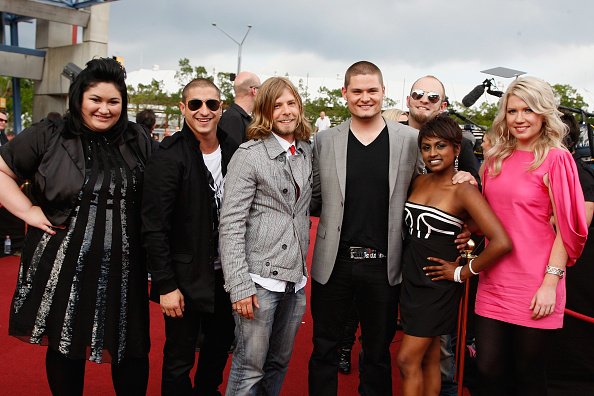 PAULINI CURUENAVULI
Curuenavuli came fourth in the first season of "Australian Idol." She then went on to forge herself a career in the music industry. The star released a few albums.
She also joined the girl group Young Divas, was picked to star in the Australian theatre production of "The Bodyguard," and appeared on "The Masked Singer" a year ago.
ROB MILLS
In 2003, after competing on "Australian Idol," Mills had a highly publicized fling with socialite Paris Hilton. Mills, who took part in the ninth season of "Dancing with the Stars," also had a successful musical career.
Mills released an album titled "Up All Night," and became the runner-up on "The Masked Singer" in 2019. He also had a short stint on the TV series, "Neighbours."
LEE HARDING
Harding came third on season 3 of "Australian Idol." He then released the song "Wasabi." Since then, he has also performed in a few cover bands. Last year, he came in the top 10 of "The Voice Australia."
NATALIE GAUCI
In 2007, Gauci took the crown of "Australian Idol." She then released a jazz album and an alternative EP. The star also formed a dance duo called Tune In Tokyo. These days, Gauci works as a fitness instructor.
COSIMA DE VITO
Cosima made it to the top three of the first season of "Australian Idol." She was a favorite to win the season, but she was forced to leave the competition after being diagnosed with nodules on her vocal cords.
Although Cosima ran into legal issues with her former managers, she still keeps performing and releases new music. She is now a doting mother to her daughter Amelia, whom she shares with her husband, Augusto De Romanis.
DEAN GEYER
Geyer came third on "Australian Idol." He then starred in "Neighbours" and also joined the cast of "Glee" in 2012. At the start of 2020, he released a couple of songs.
KATE DEARAUGO
Dearaugo won the competition's third season. She then released a platinum album and also became a member of the multi-platinum selling girl group The Young Divas.
In 2017, she was arrested for possession of ice, a tomahawk axe, and a large knife. According to Nova, she avoided conviction and was placed on a community corrections order.