Watch Hilarious Video as Friends with Baltimore Accents Try the 'Baltimore Aaron Challenge'
A group of friends from Baltimore participated in a hilarious challenge on Instagram. The funny video has since generated even more hilarious comments from followers and fans.
A video that was shared on Instagram by @dooleyfunny has left many in a frenzy mood. Last December, a group of friends from Baltimore came together for the "Baltimore Aaron Challenge." 
The challenge which was viral at the time, was an accent test to check how words were pronounced in Baltimore. In the clip that was shared by @dooleyfunny, the boys were to repeat the words, "Aaron earned an iron urn" as many times as possible.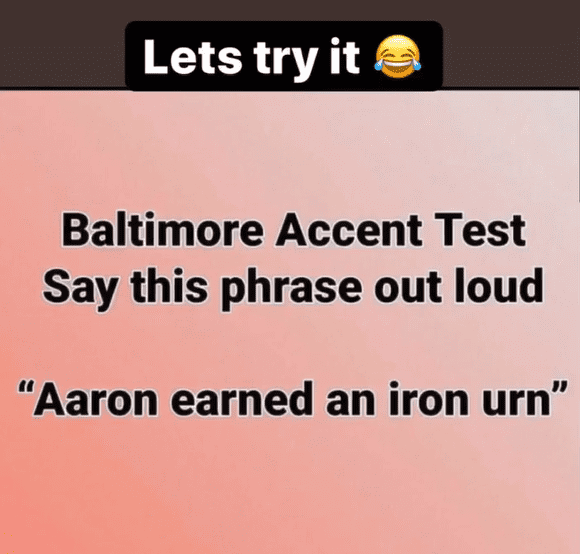 The first of the group of boys started his rendition of "Aaron earned an iron urn" to the amusement of his friends. Shocked at how he sounded, he asked if that was really how they sound in Baltimore. 
A second friend who thought he could do better than the first began his own rendition with his friends bursting out with laughter. The other couple of boys in the video also did their own rendition and had everyone laughing.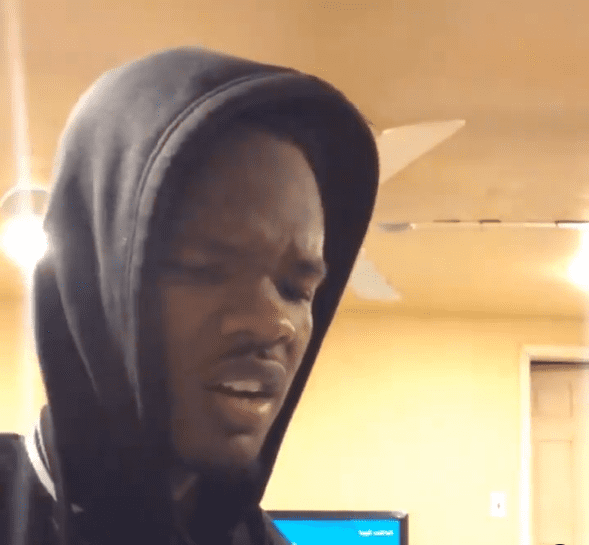 What made the video extra special and funny was the fact that most of what they said barely sounded like, "Aaron earned an iron urn," and it all seemed like they were mumbling a bunch of nonsense fast. 
Fans couldn't contain their laughter and took to the comments section to share how they felt about the hilarious clip. One amused fan stated that the second friend has to start reading more books while another fan who could relate said:
"This is me! I can't say 'iron' to save my life! I say 'arn.' Loll"

Others, however, agreed that Baltimore's accent could be very funny. People who came to this conclusion may be very right and this is evident in a YouTube video of a family teaching people how to speak "Baltimorese."
In the clip, a man introduced his family saying they are going to be teaching viewers how to speak Baltimorese. He then shared a cardboard with the word "water" boldly written on it and asked his mother to pronounce the word.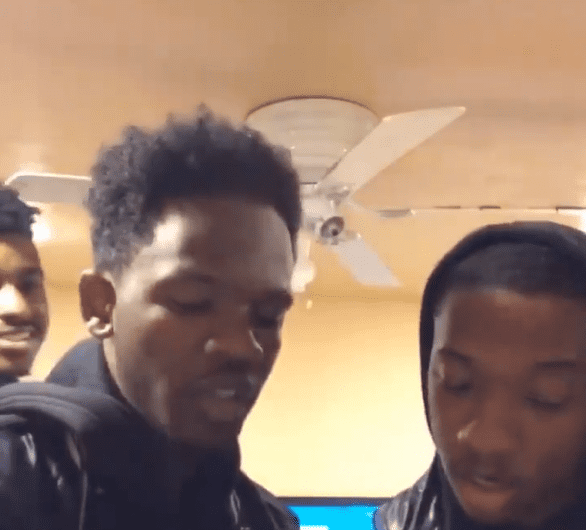 His mom who was at the time already laughing, said something that sounded like "waruu" and in the process cracked everyone up.
The man then went around, asking his family members to pronounce different words. The whole two-minute clip was more funny than educational, and people in the comments section couldn't agree more. 
The challenge has since gone viral and there have been many more of it's kind out there. One, in particular, is that of a woman who tried to teach her husband, who is originally from Georgia, how to speak without his southern accent. She failed of course. 
Just in case anyone is in need of a good laugh, all they need to do is learn how to speak with a Baltimore accent.