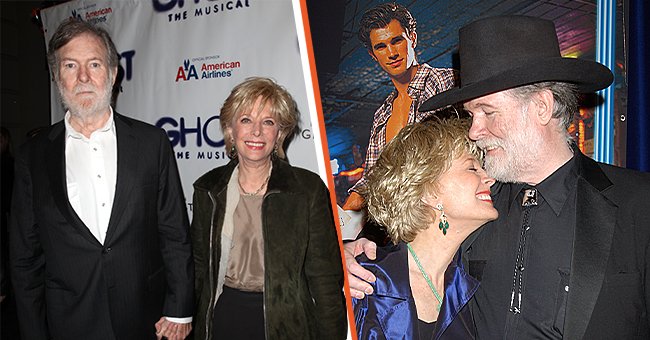 Getty Images
'60 Minutes' Lesley Stahl Never Stops Supporting Her Husband of 44 Years Fighting Parkinson's Disease
Before they began dating, Lesley Stahl told Aaram Latham off and hung up the phone on him. Now, they have been together for 44 years and stand firm in overcoming challenges that come their way, including Latham's Parkinson's disease.
A veteran journalist for CBS News, Lesley Stahl has made meaningful reports and interviews over the years that challenged those who sat before her. Her outstanding career made her one of the most notable reporters and a loving wife and mother.
Through her job, Stahl met Aaron Latham, her husband of over four decades. Here's a look at the "60 Minutes" correspondent's life behind the scenes, including her love story with Latham.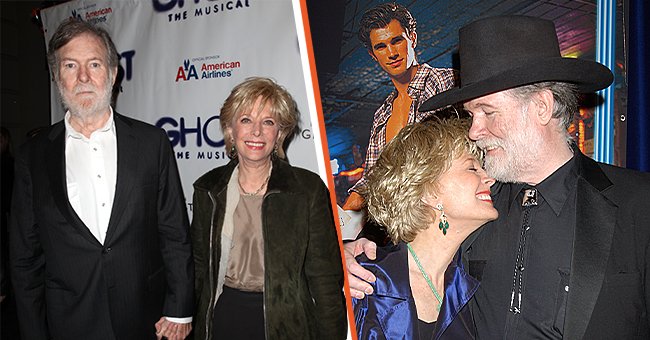 A side-by-side photo of Lesley Stahl and Aaron Latham attending the Broadway Opening Night Performance of 'GHOST' a the Lunt-Fontanne Theater and being sweet together in public. | Source: Getty Images
STAHL AND LATHAM'S PATHS CROSS
Stahl and Latham's love story began in 1973, when he, then the editor of Esquire, needed information on the Watergate investigation. He was advised to contact Stahl, a CBS rookie, who covered the story. However, Latham made the mistake of calling her at home after working hours.
Stahl did not hold back at telling the inconsiderate editor off. As Latham recalled, she said, "How dare you call me at home? If you want to talk, call me tomorrow at the office," before slamming the phone. They agreed to meet and discuss the following afternoon. Latham added:
"I said, 'My God, I'd better turn on the TV to see what this person looks like [...]. I thought, 'She's so beautiful.' My heart stopped, my mouth dried up, and I said, 'What have I got myself into?'"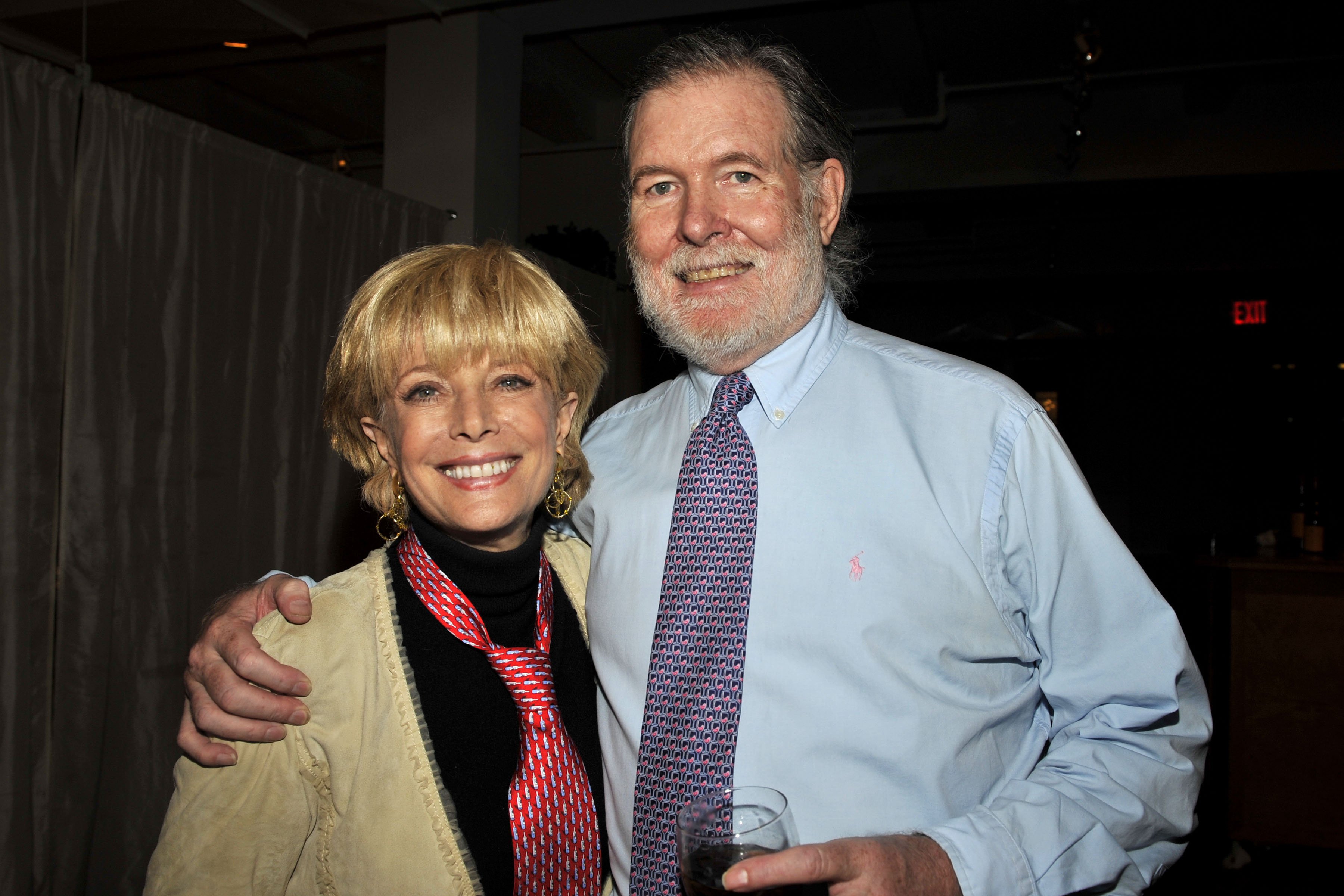 Lesley Stahl and Aaron Latham celebrate the Launch of "Little Barrel" on November 7, 2008, in New York City. | Source: Getty Images.
BECOMING LOVERS
Stahl also looked at Latham's credentials and suggested that they have dinner. For over a year, the pair remained friends and only started a romantic relationship after seeing other people. When Stahl became pregnant in 1976, they decided to have an intimate wedding. "I wouldn't have a child without being married," Stahl said.
She and her husband contracted COVID-19 simultaneously, with Stahl's case being much worse.
In September 1977, their only daughter, Taylor, was born. The couple's small family lived in a $180,000 penthouse condominium overlooking Glover Park. While both parents worked to make a living, a nurse took care of their child in the morning.
ENTERING MOTHERHOOD
Initially, Stahl's mother, Dorothy, dissuaded her daughter from having kids because of her boredom as a housewife. But soon after, Dorothy began to encourage Stahl to have offspring. Stahl said:
"Having a child has made my life – so my mother was right. I love my career, but when I look at my life, I think of my daughter as the center of everything."
Taylor grew up to be a well-rounded individual residing in Los Angeles as vice president of production at Double Feature Films. In 2013, she married screenwriter Andrew Major and had two daughters, Jordan and Chloe.
LIFE AS A GRANDMOTHER
Like the joy motherhood brought her, Stahl was over the moon to become a grandmother and even claimed that her granddaughters changed her life. She penned her experiences in the book "Becoming Grandma: The Joys and Science of the New Grandparenting."
"We're part of the first generation of grandmothers who are not defined by our family roles. Having been those pioneers in the white-collar workplace, we have a professional identity," Stahl wrote. "And yet… we're the ones going bananas over our grandchildren.
BATTLING PARKINSONS
In the 2000s, before Taylor tied the knot, her father was diagnosed with Parkinson's disease. Stahl and her daughter first noticed the symptoms when they were on a trip, and Latham was walking slower than he usually did.
Soon after, he experienced tremors, stiffness, and a few falls. "We have a flight of stairs in our house, and he fell down them. He hit his head on the street when he was walking the dog. He was fainting," Stahl said. Through medication, Latham was able to control his symptoms.
According to Stahl, her grandchildren helped heal her husband from Parkinson's. Similarly, the kids benefit from him. She stated research that concluded that children with a close relationship with a grandfather tend to perform better in school, have higher self-esteem and develop friendships.
BATTLING COVID-19
Another health issue plagued the veteran broadcast journalist's home in recent years. She and her husband contracted COVID-19 simultaneously, with Stahl's case being much worse. "I ended up getting pneumonia and had to go to the hospital," she said.
COVID's impact on her husband, however, was evident in accelerating his Parkinson's. Through a boxing program, Latham was able to psychologically and physically stay strong. Stahl said:
"[...] My husband still has a great time, so I'm recommending boxing if anyone has anybody they know with Parkinson's."
DIAGNOSED WITH PARKINSON'S
Latham is one of the few celebrities diagnosed with Parkinson's. One of the few is "Back to the Future" star Michael J. Fox. Unlike Latham, Fox took his diagnosis with a heavy heart and turned to alcohol for comfort. He isolated himself from the world until it slowly took a toll on his marriage.
However, Fox's wife, Tracy Pollan, helped him face the illness head-on and sober. He credits Pollan for helping him get out of a dark place and become better, not only for the people around him but also for himself.
Parkinson's is a disease that could potentially break families apart. However, with a strong relationship, husbands and wives can help support each other and beat any illness that may come.
Please fill in your e-mail so we can share with you our top stories!
The information in this article is not intended or implied to be a substitute for professional medical advice, diagnosis or treatment. All content, including text, and images contained on news.AmoMama.com, or available through news.AmoMama.com is for general information purposes only. news.AmoMama.com does not take responsibility for any action taken as a result of reading this article. Before undertaking any course of treatment please consult with your healthcare provider.