Amy Coney Barrett Expected to Be Confirmed on Monday as the Newest Justice on the Supreme Court
The confirmation of Amy Coney Barrett as the newest Justice on the US Supreme Court is expected to come on Monday, mere weeks after Justice Ruth Bader Ginsburg's death.
Amy Coney Barrett's nomination as the newest Supreme Court Justice got pushed ahead over the weekend. The Senate came together for a rare session to discuss her appointment in the position left vacant by the late and great Ginsburg.
The news came following recent reports that Barrett updated her Senate Judiciary Committee questionnaire for the second time. CNN's KFile shared that the judge omitted details of seven public talks from her documentation, but by the weekend, the only hurdle left to push through her nomination was the vote.
Lisa Murkowski says she will to vote to confirm Amy Coney Barrett to the Supreme Court https://t.co/eJ97WBrm7O

— CBS News (@CBSNews) October 25, 2020
ALL BUT OFFICIAL
Over the weekend, the Senate voted on Barrett's nomination to fill the Supreme Court seat left by Justice Ruth Bader Ginsburg, who passed away early last month. It was the last procedural step before the finalization of Barrett nomination, which is likely to be confirmed on Monday. 
She had fractured three ribs in an accident, which led doctors to the discovery of nodules in her lungs.
Can't wait to #ConfirmACB tomorrow!https://t.co/xSqE1oBZzG

— Congressman Waltz Press (@RepWaltzPress) October 25, 2020
Barrett needed a majority vote, which she got with the help of senator Lisa Murkowski of Alaska, among others with a 51-48 split along partisan lines. Senator Kamala Harris of California did not cast a vote. On Sunday, majority leader Mitch McConnell reportedly said:
"The Senate is doing the right thing. We're moving this nomination forward, and colleagues, by tomorrow night, we'll have a new member of the United States Supreme Court."
Tomorrow night, we will vote to put Judge Amy Coney Barrett on the Supreme Court. https://t.co/cTeWiiAAT9

— Martha McSally (@MarthaMcSally) October 25, 2020
HER NOMINATION IS NOT A SURPRISE
Currently an appeals court judge, Barrett earned herself a reputation for being reliable and consistent in perspective. According to professor of law at George Washington University, Jonathan Turley, Barrett is as conservative as Ginsburg was liberal, and added:
"She is not a work-in-progress like some nominees. She is the ultimate 'deliverable' for conservative votes."
The Senate will remain in session all night debating #SCOTUS nominee Judge Amy Coney Barrett.

WATCH LIVE on C-SPAN2 https://t.co/4x0qZJhUfx

Final vote Monday evening ~7:30pm ET. pic.twitter.com/Ci7l8mI4Bf

— CSPAN (@cspan) October 26, 2020
GINSBURG'S HEALTH BATTLE
Ruth Bader Ginsburg died on September 18, 2020, aged 86, after a long and pioneering career in the justice system, but unfortunately, she suffered health battles throughout her life.
In 2009, Ginsburg received her first cancer diagnosis. After beating pancreatic cancer, it came back in colorectal form in 1999. Her cancer went into remission until it was accidentally discovered again in 2018.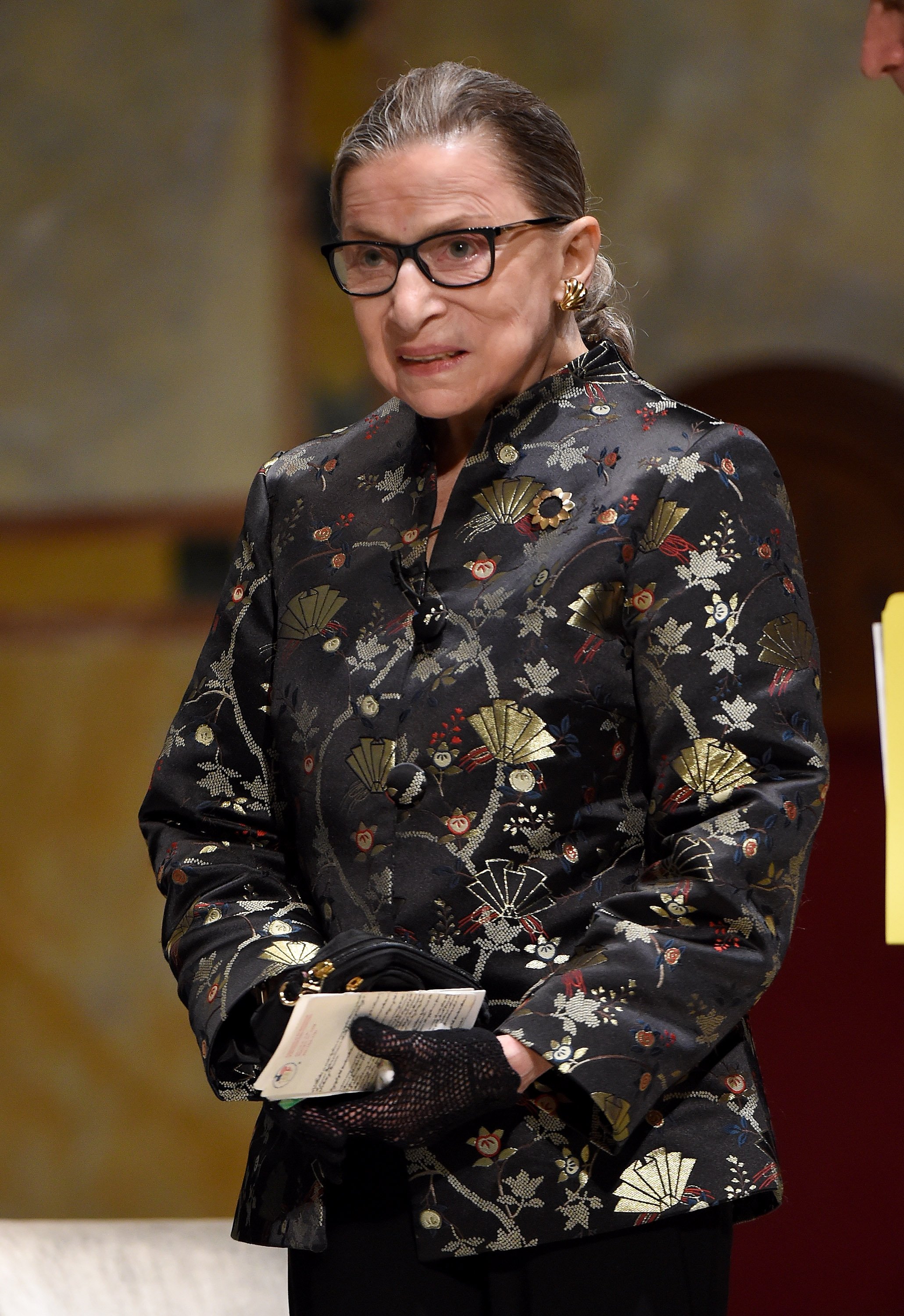 She had fractured three ribs in an accident, which led doctors to discover nodules in her lungs. While doctors removed the nodules, the disease returned in the form of pancreatic cancer last year.