LPBW Star Zach Roloff Surprises His Mom Amy after Revealing His Plans with the Family's Farm
One of the Roloff twins has shared with his parents his love for the family farm and his desire for his two children to grow up there, just as he and his three siblings did.
Zachary "Zach" Roloff, 30, is the only one of the Roloff kids to continue on the show "Little People, Big World." Along with his wife Victoria "Tori" Roloff and their two children Jackson, 5, and Lilah, 10 months, Zach appears recurrently on the show that showed his life during all these years.
Together with his twin brother Jeremy, Zach has expressed his love for the farm and the family business, collaborating with his parents in the activities that take place on the property. However, recently Zach gave his mother a surprise.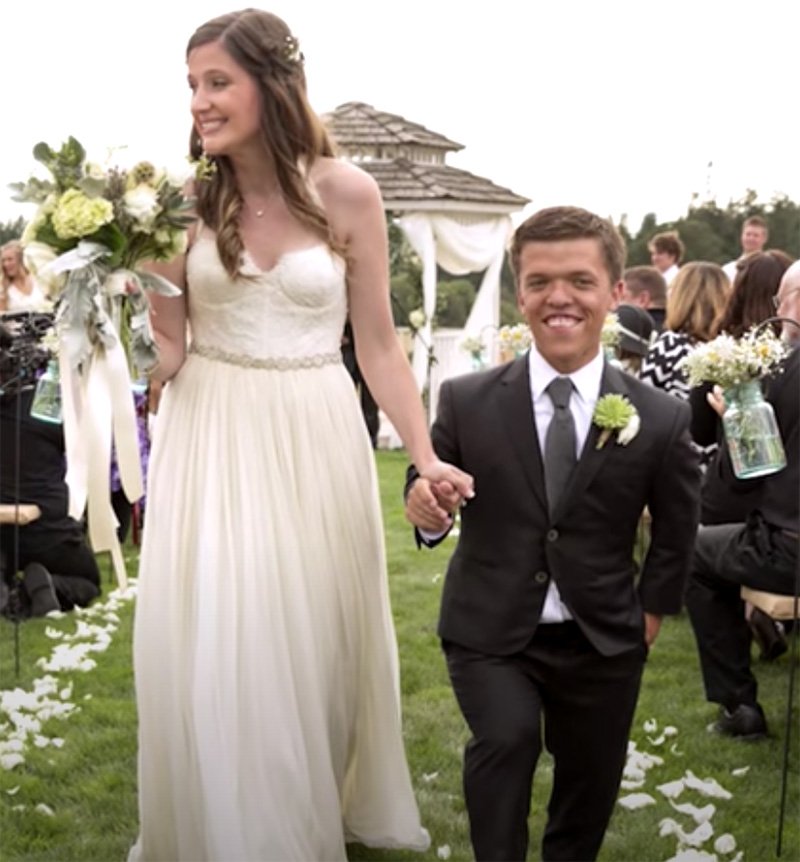 In an episode trailer, Zach chatted with his parents as they toured the property, where he grew up. After the divorce, the family home is empty and Zach revealed that he has been chatting with Tori about his desire for their children to grow up on the farm and the possibility of buying it. He has said:
"I'm a little nervous to tell my mom I want to buy the farm, because I'm not sure what her reaction will be." 
AMY ROLOFF MOVING ON
Following her divorce in 2016, Amy Roloff, 55, has faced big changes. She has not only seen her children start their own families and move houses. She has also moved out of the house and left the property where she lived for the past 30 years.
Although she now has a new life with her fiancé Chris Marek in their new home, and in her posts, she has been genuinely happy, it is also true that she feels a little bit sad to have left the house where she raised her four children.
ROLOFF FAMILY
Matt Roloff has also moved on with the farm and with his life. He was the first to move out of the family farm and is in a long-standing love affair with the farm manager, Caryn Chandler, who still continues to work with him and Amy.
The only daughter, Molly Roloff is the most private of all, and since she married her husband Joel Silvius, they live far from the farm, in Spokane, Washington. The youngest of the Roloff kids, Jacob, left the show due to problems with the production and is currently engaged to his longtime girlfriend, Isabel Sofía.
Zach's twin Jeremy and his wife Audrey share a daughter together, Ember Jean. They have both written a book together called A Love Letter Life, and they have a website called Beating 50 Percent where they offer advice to married couples.
MATERNAL FEARS
In an emotional episode, Tori expressed her feelings and her fears for the health of her children. Both children suffer from Achondiloplasia, a condition that, in addition to short stature, carries various health risks. The health of her children is something that keeps her scared, she confessed.
In conversation with her mother-in-law, Amy, the mother-of-two expressed her fears for her youngest daughter Lilah's health. Tori feels that something with the little girl is not right, and has difficulty breathing in addition to thinking that she is in pain.
After taking the little girl to the doctor, the parents received the diagnosis that Lilah has respiratory syncytial virus and the flu. Although the worst fears of the mother are not confirmed, it is necessary to be attentive with the little one.
Tori is the only member of her family of average height, Zach and her two children suffer from dwarfism. This condition keeps Tori on alert, since for example, her husband suffered from hydrocephalus as a child, in addition to having been on the verge of dying from RSV.