Khloé Kardashian Shows Her Fit Body as She Celebrates Kim's B-Day on the Beach in a Pink Bikini
Khloé Kardashian recently turned many virtual heads after taking to social media with a series of photos that showcased her stunning figure as she posed in a pink swimsuit on a beach.  
Khloé Kardashian quickened many pulses on Instagram when she shared a montage of gorgeous shots on her page. 
The shots featured her on a beach wearing a hot pink two-piece swimsuit as she posed with her back to the majestic ocean. 
One of the photos showed the gorgeous reality TV star kneeling on one leg with both her hands down at her side in what turned out to be a sexy pose. 
Another one showed her standing with one hand in her hair and another cradling her neck. The pictures seemed to have been taken when Khloé joined her sister, Kim Kardashian, on the trip to celebrate her 40th birthday. Khloé captioned the post,
"BEST TRIP EVER!! Thank you, Keeks."
Comments seemed to have been disabled for the post; however, judging from the number of likes the pictures garnered, the post was well-received. 
Frankly, the shots were exquisite, but Khloé was not done yet. Shortly after she shared those pictures, she posted another which captured her in a white kayak with her arms raised in the universal peace sign. 
The Good American mogul expressed her gratitude for Tristan's help.
Behind her, the transparent blue-green water stretched back as far as the eye can see, making it seem like it touched the clouds.
In her caption, Khloé claimed to be "at peace," and her fans quickly started making assumptions. One asked if she meant she was at peace with her ex Tristan Thompson while another joked if she referred to COVID-19. 
That may have been a cruel joke since it was recently revealed in their family's reality show that Khloé suffered from symptoms of the virus. She was not the only one in her family who went through this, as Kanye West also came down with it. 
According to E!, the two went into self-isolation while they awaited test results. Kim held down the West household while Khloé's baby daddy, Thompson, made sure their daughter, True Thompson was well taken care of. 
Describing her symptoms to Kim over a phone call, Khloé mentioned having migraines and throwing up. Kim let her know Kanye's illness persisted as well, and Khloé told her it could be more than a week before the test results came back. 
Until the results returned, Khloé's doctor advised her to avoid any contact with her family, so the successful entrepreneur was a little relieved that her ex was in town to care for their young daughter. 
In a confessional, the Good American mogul expressed her gratitude for Thompson's help. Because of his presence, she was able to take time to focus on getting better. 
Though he was doing a pretty good job of babysitting their kid, Tristan was also busy taking care of Khloé. According to her, he would bringing her meals, which he would leave at the door.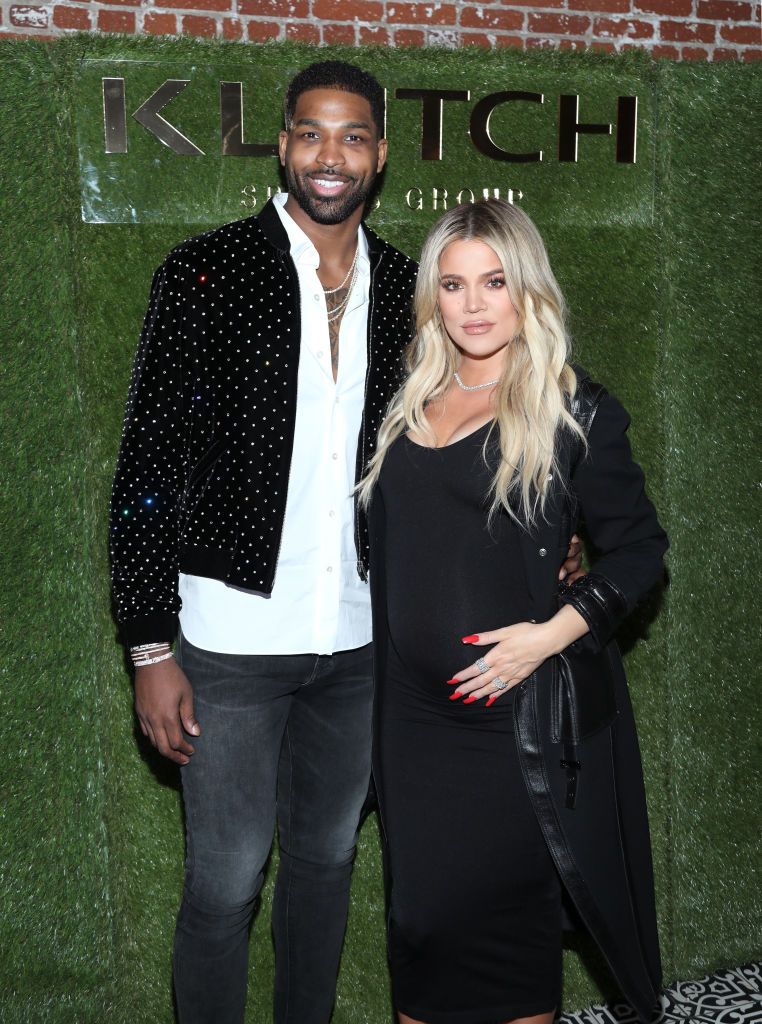 There have been rumors that claim the pair have been back together for some time now, and this new development only seems to confirm them. 
The rumors began when Scott Disick revealed the couple was back together and have been in quarantine together. Neither party has commented on the rumors, but only time will tell where the two stand as a couple.