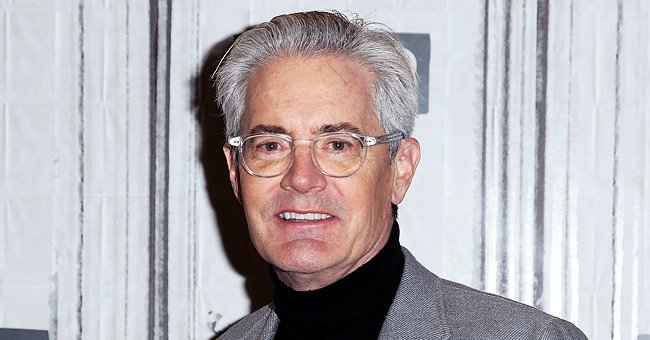 Getty Images
'Twin Peaks' Star Kyle MacLachlan Is a Proud Father — Meet the Actor's Only Son
The frequent collaborator of acclaimed film director David Lynch has led a more than 30-year career as an actor, but no title will make him prouder than that of "father."
61-year-old actor Kyle MacLachlan is one of those examples of a big Hollywood star that has managed to have a happy, ordinary, and functional family life, recently celebrating 18 years of marriage with his 53-year-old wife, Desiree Gruber.
As a product of Kyle and Gruber's committed love relationship, their only child, son Callum Lyon MacLachlan was born 12 years ago already, and his famous father didn't let his latest birthday go unnoticed.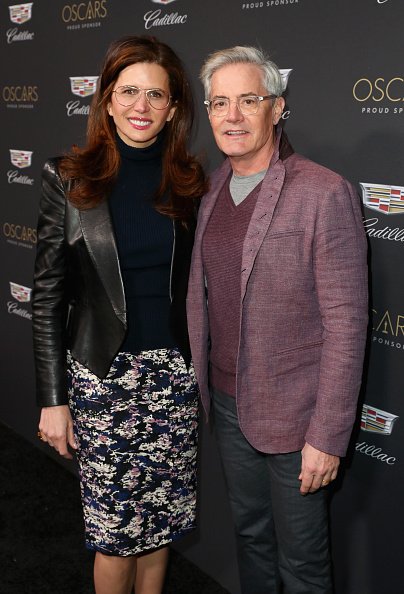 Desiree Gruber and Kyle MacLachlan attending the Cadillac Oscar Week Celebration at Chateau Marmont in Los Angeles, California, in February 2019. I Image: Getty Images.
On July 27, 2020, Kyle took to his Instagram account to post a snapshot of Callum during a day out at the beach, and he used the caption to share that they had celebrated the teenager's milestone over the weekend.
Being a father is clearly one of the things Kyle is most proud of, and he didn't only share this feeling in the aforementioned post. In fact, Kyle constantly appears on social media alongside Callum, and the two seem to have a lot of fun together.
Although Kyle is mostly known for his many collaborations with celebrated filmmaker David Lynch, he has starred in hugely popular TV series like "Sex and the City" and "Desperate Housewives."
Kyle was working on the latter when he and Gruber announced, in January 2008, that they were expecting a child together, but it wasn't until April that year when they revealed their son's sex.
As People reported at the time, upon announcing Callum's sex, Kyle shared that he intended to name his son "Jethro," but that Gruber was not going to even consider that name for her child.
Kyle and Gruber finally welcomed their little bundle of joy on July 25, 2008, with the city of Los Angeles, California, as his birthplace. 12 years later, the three are a happy family that loves to travel and to visit national parks.
"We're on a national parks tour. We've visited 10, and I think it's a wonderful thing to do as a family, particularly now. We can't travel anywhere else, so why not see our country?" Kyle told Closer Weekly during the summer of 2020, when the COVID-19 pandemic made leaving the US very difficult.
Just by looking at Kyle's social media, we can tell that he and Callum share a beautiful and strong father-son bond, but Kyle is also very open to discussing fatherhood when speaking to the press.
In an interview with New York Post in March 2019, Kyle talked about how his weekends as a 60-year-old father of a pre-teen were like, at least during pre-COVID times.
As Kyle shared, he would wake up early on Saturday to make a generous breakfast for Callum before taking him to tae kwon do class. Then, Kyle waited for Callum's class to finish, having a coffee in a bakery nearby, where later he and Callum used to enjoy a cupcake or two together.
In addition to this weekend routine, Kyle said he and Callum spent a lot of time at the New York City Museum of Natural History, apart from strolling through Central Park with their dog.
While all these activities don't sound especially glamorous for a Hollywood star, they have been key for Kyle to form and maintain a close relationship with his beloved son.
Please fill in your e-mail so we can share with you our top stories!