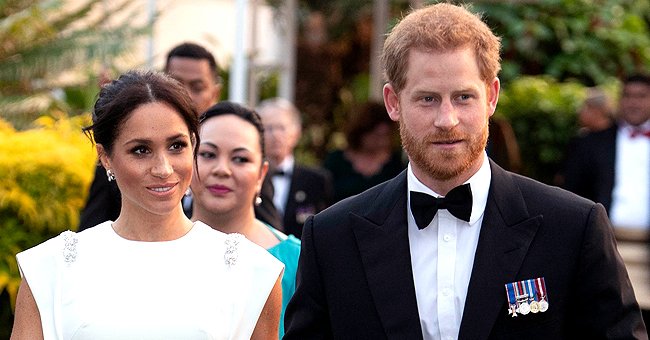 Getty Images
Express: Prince Harry & Meghan Markle Will at No Point Lose Their Royal Titles
Prince Harry and Meghan Markle might always have their titles — the Duke and Duchess of Sussex —despite stepping down as senior members of the royal family in March.
Meghan Markle and Prince Harry stepped down as senior members of the royal family earlier this year, but interestingly, the couple still got to keep their titles as the Duke and Duchess of Sussex.
The pair's decision to maintain their titles has caused a stir among royal commentators who have insisted that they renounce their titles. However, this might never happen as an expert has claimed that Meghan and Prince Harry will keep their Sussex titles and have it forever.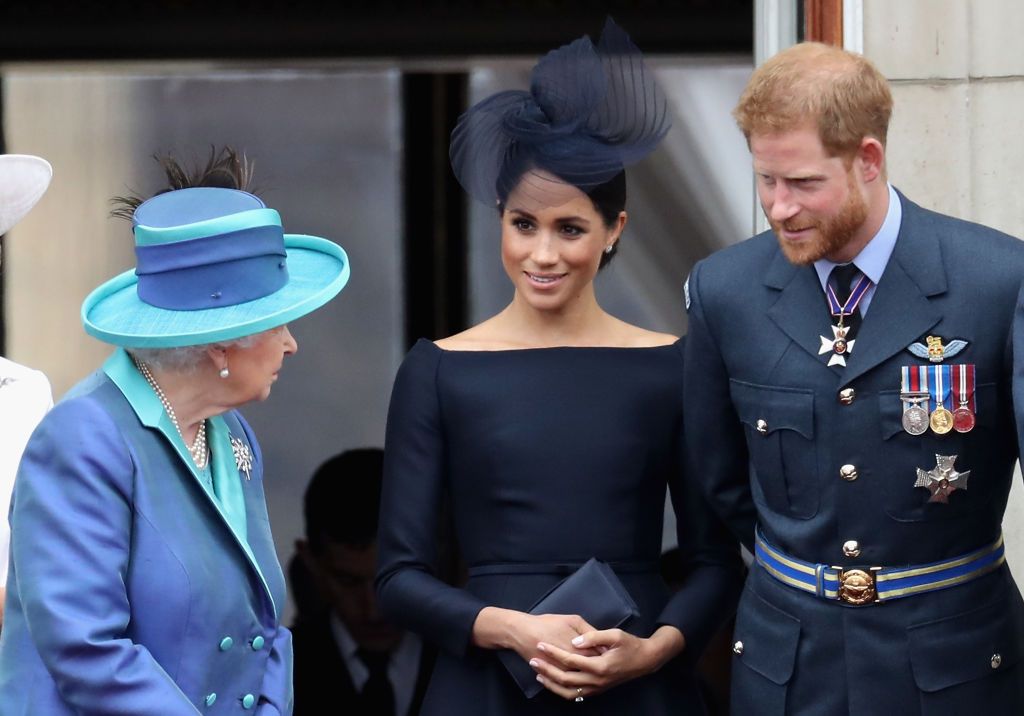 Queen Elizabeth II, Meghan, Prince Harry at Buckingham Palace on July 10, 2018 | Photo: Getty Images
During an interview with Express, Sean Smith, a biographer, explained that the couple will always remain the Duke and Duchess of Sussex because when Prince Charles becomes King, Harry will be the son of the King.
Once Prince Charles ascends the throne, Smith predicts that Harry and Markle will return to the United Kingdom for ceremonial reasons. When asked if he believes Meghan and Harry would keep their titles, Smith said he thinks they will but noted that titles are not as important as people think.
Smith's belief is evident in his new book, "Meghan Misunderstood," where he does not address Meghan and Prince Harry as the Duke and Duchess of Sussex.
He pointed out that he addresses the couple by their name throughout the book, and in the same way, he never referred to Prince William and Kate Middleton by their titles.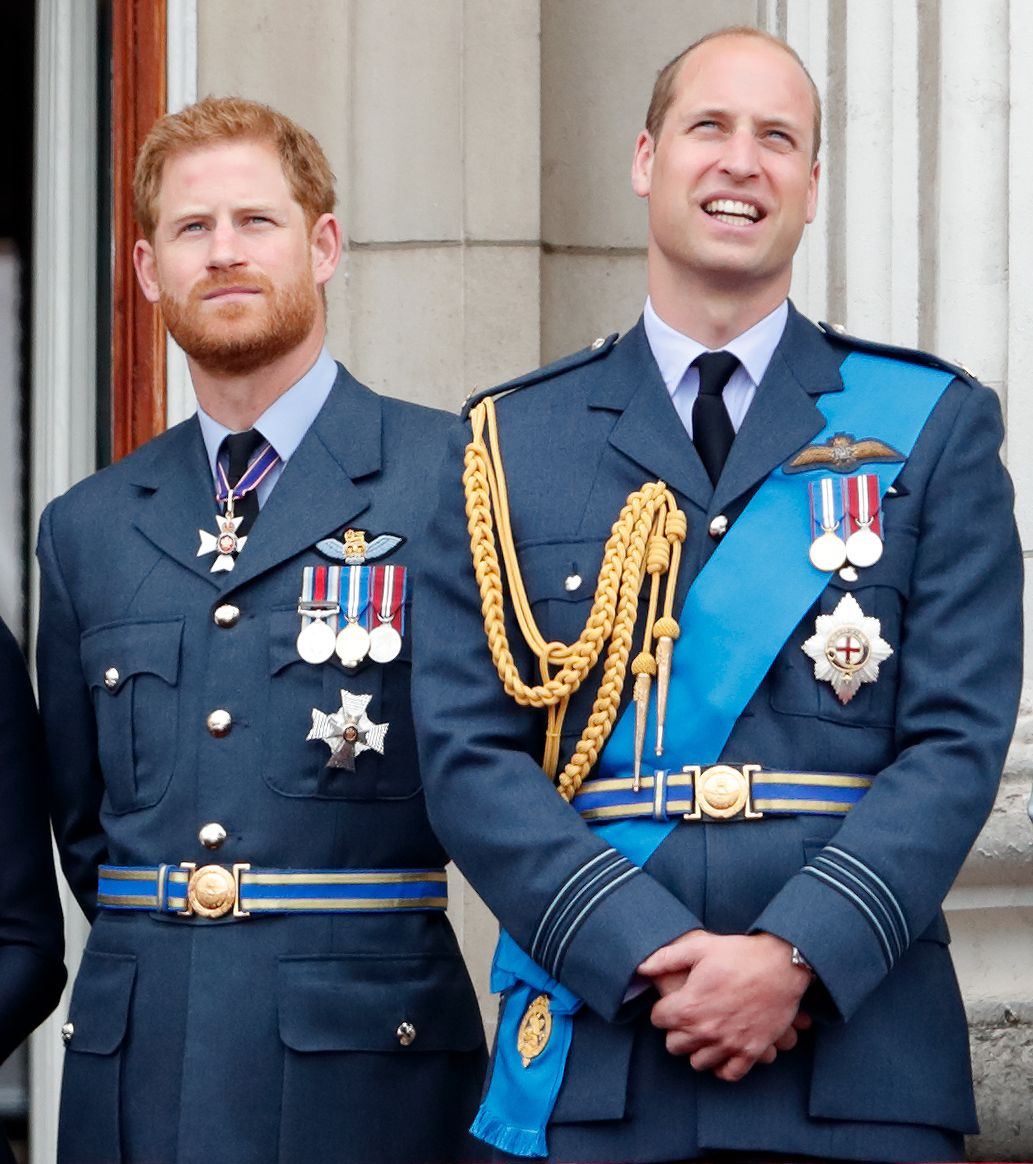 Prince Harry and his brother Prince William at the centenary of the Royal Air Force in 2018 in Buckingham Palace, London | Photo: Getty Images
Smith's claim about Meghan and Harry keeping their title comes only a few weeks after another expert, named Marlene Koenig revealed that the Prince might have to give up his title if he seeks US citizenship. Koenig explained that under the law, requesting and becoming a United States citizen means renouncing former titles and allegiance.
The couple is hell-bent on living life how they deem fit.
Meghan and Harry stepped down as senior members of the British royal family in March and have now settled down to a new life in Santa Barbara, California. In recent months, they have openly talked about the US Presidential election and urged people to cast their votes.
While some may deem the couple's comments as harmless, their interest in the US Presidential election has increased agitation for the couple to be stripped of their titles.
But this did not seem to discourage Meghan, who went ahead to vote in the presidential election, making her the first member of the modern royal family to vote in a US election.
Royal critics might not agree with some of Meghan and Harry's actions, but with all of the recent happenings, it appears the couple is hell-bent on living life how they deem fit. And what's more, they just might get to keep their royal titles forever!
Please fill in your e-mail so we can share with you our top stories!