Check Out Nick Cannon's Muscular Body with Tattoos as He Shows It off during a Workout (Photo)
Rapper and television show host Nick Cannon showed his fans his muscular physique and tattooed arms in a workout picture he shared with them on his Instagram page. 
Nick Cannon looked incredibly hot and sexy in a new picture he shared on his Instagram page, showing off his fit body as he worked out. The rapper held on to a circular handle hanging above him with his right hand.
He stretched out both legs, resting them on a platform as he performed a difficult sit-up routine. Cannon wore red jogger pants and green sneakers, which also featured red and black colors.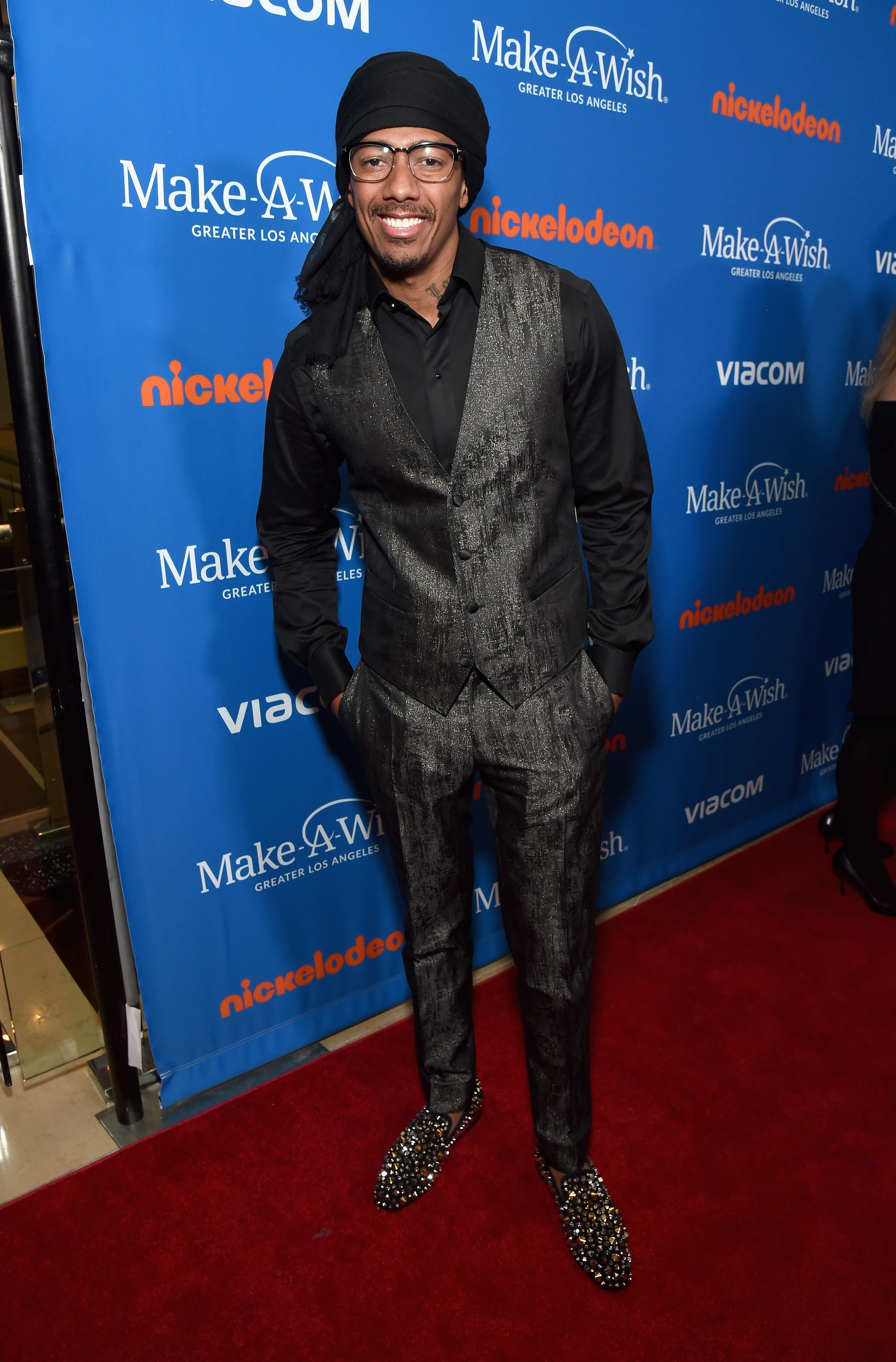 The 40-year-old looked at the camera as he worked out, showing off his incredible strength and tattooed arms as well. In the caption to the photo, he wrote: 
"While y'all counting... I'll just be over here hanging out! #ThirstTrapThursday #LupusWarrior @kendollcannon."
Many of his fans who commented on his post expressed their delight at his workout body and commended him for keeping to a strict fitness regime. 
One fan noted that the television show host is very strong, while a second commented on the look he had on his face, saying Cannon looked as though he was running out of breath. 
Cannon never forgets to work out.
Cannon is known to let his fans into his workout routines and described the tough nature of his routines to Men's Health Magazine. One such exercise is the hummer pull, which only a few people can pull off. 
When asked why he works out so hard, Cannon said it reminds him of the effort he needs at the office and shows him what he is capable of. The 40-year-old added that he feels like a new human after each workout. 
No matter how hard a previous day's job is or whether he had a long studio session or late-night show, Cannon never forgets to work out in the morning. Cannon showed off his gym and other important places in his house to Men's Health in the magazine's "Gym & Fridge" video series. 
He revealed that he has a gym attached to his office and music studio, which no other person can use, making it is easy for him to keep to his routines daily. 
Cannon is a father of three children, twins Monroe and Morrocan Scott, who he shares with ex-wife, Mariah Carey, and a son, Golden, whom he shares with Brittany Bell. 
The entertainer is a proud father to his kids and has shared many precious moments with them which have been caught on camera. Cannon's impressive career, fit physique, and the fact that he is an incredible dad make him a total package and role model.