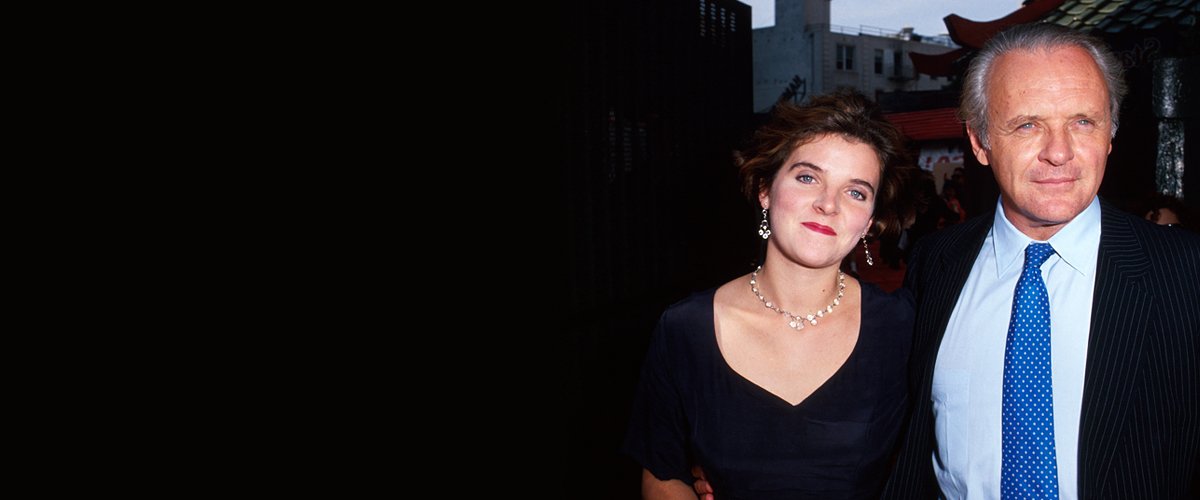 Getty Images
Abigail Hopkins Is Estranged from Her Famous Father — Who Is Anthony Hopkins' Daughter?
Musician and actress Abigail Hopkins, who portrayed Desdemona in "Romeo Vs. Juliet," has an estranged relationship with her dad, Sir Anthony Hopkins.
Anthony and Abigail's relationship has been making headlines for over a decade already. Back in 2002, for example, the actor told Howard Stern that he "hardly ever" heard from Abigail.
After labeling their relationship as "estranged," he hoped that his daughter was "well" but recognized that "life is life," and people have to get on with it.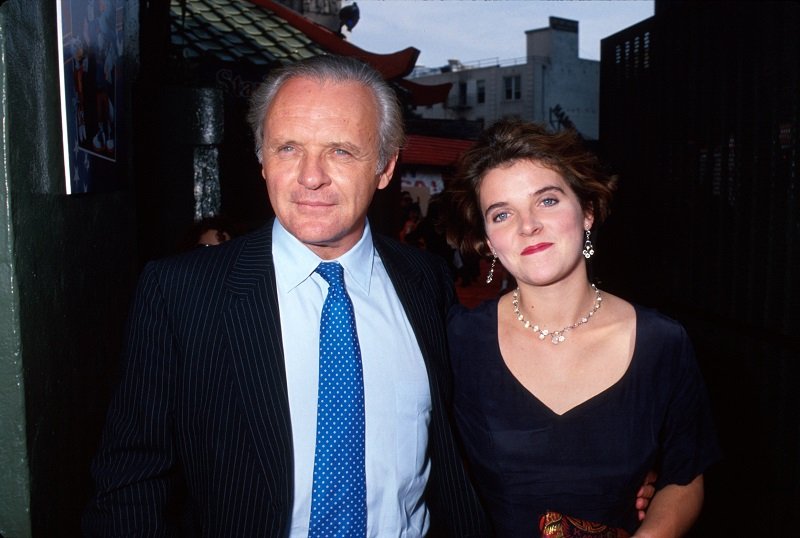 Anthony Hopkins and daughter Abigail Hopkins circa 1991 | Photo: Getty Images
ANTHONY AND ABIGAIL HOPKINS' RELATIONSHIP
Later, in 2006, Abigail shared many details of their broken bond during an interview with the Telegraph.
At that time, Anthony and Abigail Hopkins had not seen each other in five years. The musician admitted that she had never been close to her dad, who walked away from her life when she was two years old.
[Abigail] became addicted to amphetamines and alcohol.
It is important to point out that Anthony was dealing with depression and alcoholism at the time. About his first wife, actress Petronella Barker, Anthony has barely spoken of. He confessed, though, that he was "selfish" and not a good husband or father.
Abigail, his only daughter, said that her relationship with her award-winning father was "so sporadic" that she never felt she could discuss major life issues with him.
Even as a child, she would only see him once a year. The musician admitted that "there is a little bit of sadness," but she also acknowledged that she had to move on with her life.
While their relationship is, indeed, estranged, Abigail pointed out that she inherited a few things from her father, including his musical talent, love for acting, and depressive traits.
ABIGAIL HOPKINS FOUGHT DEPRESSION
Abigail even opened up on the period of her life when she became addicted to amphetamines and alcohol that led her to contemplate suicide. She explained:
"The root cause was the fact that my father and I had an intermittent relationship when I was young. I was angry, and there was a lot of grieving going on."
Anthony Hopkins has also been very open about his own struggles with alcoholism in the past. He once revealed that he would drink a whole bottle of tequila and didn't care whether he died or not.
In the 1990s, Abigail and Anthony briefly reconnected as he made all the necessary arrangements to include his daughter in two of his movies, "Shadowlands" and "The Remains of the Day." Sadly, they lost contact after that.
ANTHONY HOPKINS DID "THE BEST"
Most recently, in 2018, Anthony Hopkins said that he didn't know if he had grandchildren. However, what shocked most people was that the Oscar winner actor added that he didn't care "one way or the other," as families split and people make choices.
Shortly later, he pointed out that his comments didn't come from a "cold" place. He did "the best" he could, but if somebody didn't want to be a part of his life, that was okay.
After pointing out that he didn't want to talk about his daughter anymore and he had no blame, Anthony Hopkins said:
"People do what they do. And I don't understand it, and it doesn't bother me. I can't waste my time worrying about it."
At the moment, Abigail is 52 years old and is best known as an accomplished composer. As of 2018, she had released three albums and an EP and appeared on BBC radio shows.
As an actress, she has nine acting credits to her name (according to IMDB). Abigail Hopkins' most recent acting gigs were in 2015 when she portrayed Desdemona in "Romeo Vs. Juliet" and a secondary character in the short "A Million Words."
If you or someone you know is considering suicide, please contact the National Suicide Prevention Lifeline at 1-800-273-TALK (8255), text "help" to the Crisis Text Line at 741-741, or go to suicidepreventionlifeline.org.
Please fill in your e-mail so we can share with you our top stories!