Watch DWTS Pro Lindsay Arnold's Emotional Childbirth Video
From the start, Lindsay Arnold has shared her pregnancy journey with fans on social media, and that journey recently ended with the touching video of her daughter's birth.
Lindsay Arnold is a professional dancer and choreographer, best known for her appearances on the show "Dancing With The Stars." The 26-year-old recently welcomed her daughter, Sage, and shared the precious moment with fans.
The emotional video of her daughter's birth was uploaded on "The Arnold Sisters," the YouTube channel she runs with her three sisters. The footage captured Lindsay with her husband, Sam Cusick, at the hospital and showed the C-section procedure.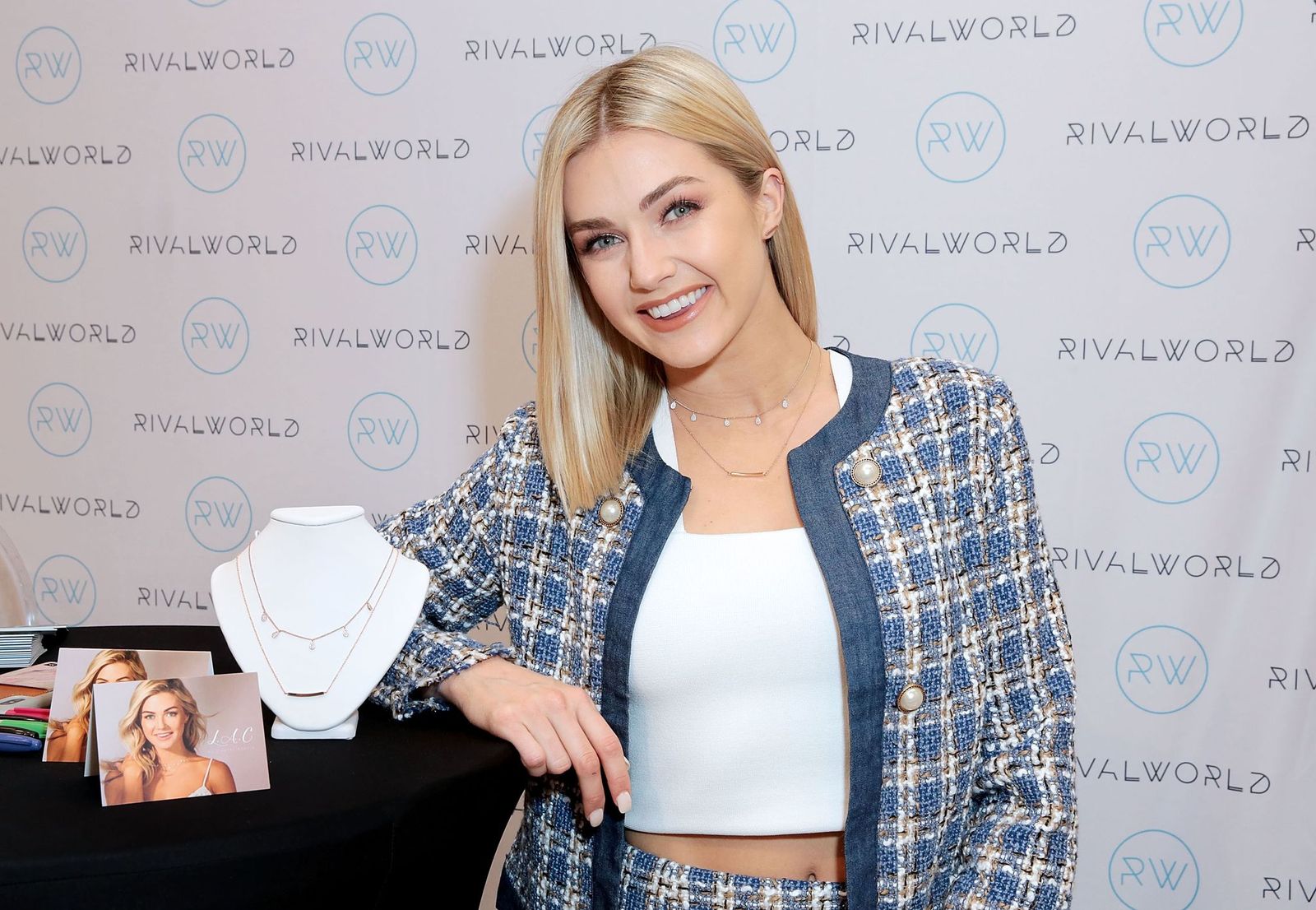 The proud mother-of-one also shared a clip on her Instagram, a compilation of various moments, including her sisters' reactions to the news, the journey to the hospital with her husband, the birth of her daughter, and their celebrations.
[Arnold's] daughter, Sage arrived on November 2 and the dancer made sure she was ready for her baby by following a unique daily routine.
The post was captioned with a sweet message, where Arnold expressed her joy and love for her family while also mentioning that the video of how the birth went down was on their YouTube channel. Part of the message read: 
"There are truly no words to explain the love I have for my little family and the gratitude I feel that we get to be this sweet little girl's Mom and Dad."
Her daughter, Sage, arrived on November 2, and the dancer made sure she was ready for her baby by following a unique daily routine, which consisted of drinking lots of water to keep her skin hydrated.
The 26-year-old exercised regularly and followed a strict beauty routine to prevent stretch marks and keep her skin glowing. When she needed to relax, she either cuddled up with her dog or spent time with her sisters.
The proud mom announced her daughter's name with an adorable picture of the baby on Instagram. The image showed the little girl asleep in a white outfit designed with brown leaf patterns and a matching brown headband.
The post's caption revealed the girl's name as "Sage Jill Cusick," born 8-days early, and arrived via C-section. The mother-of-one also expressed her gratitude to the medical team for her daughter's safe delivery. 
Arnold's good friend and "DWTS" rival, Witney Carson, got pregnant around the same time as the dancer and could not compete on the dance show. Just days before Arnold gave birth; the pair discussed their thoughts on motherhood.
Whitney confessed that she was nervous about her son's birth, while Arnold admitted she needed to learn more about parenting. However, the friends were both excited to be parents and hoped their children would also compete on "DWTS."