The Wrap: George Stephanopoulos Reportedly Eyes Late Alex Trebek's Role as 'Jeopardy!' Host
On Sunday, November 8, 2020, the world lost "Jeopardy!'s" longtime host Alex Trebek. Now according to a new report, television show host George Stephanopoulos is gunning for his role.
Alex Trebek passed away at the age of 80 after a short battle with stage-four pancreatic cancer. Now that his television show host post is available on the game show, "Jeopardy!," other stars are allegedly looking to fill it.
According to "The Wrap," a representative for George Stephanopoulos, 59, is lobbying to fill Trebek's vacant post. The publication was reportedly informed of this move by a "highly placed person" who had knowledge of the situation.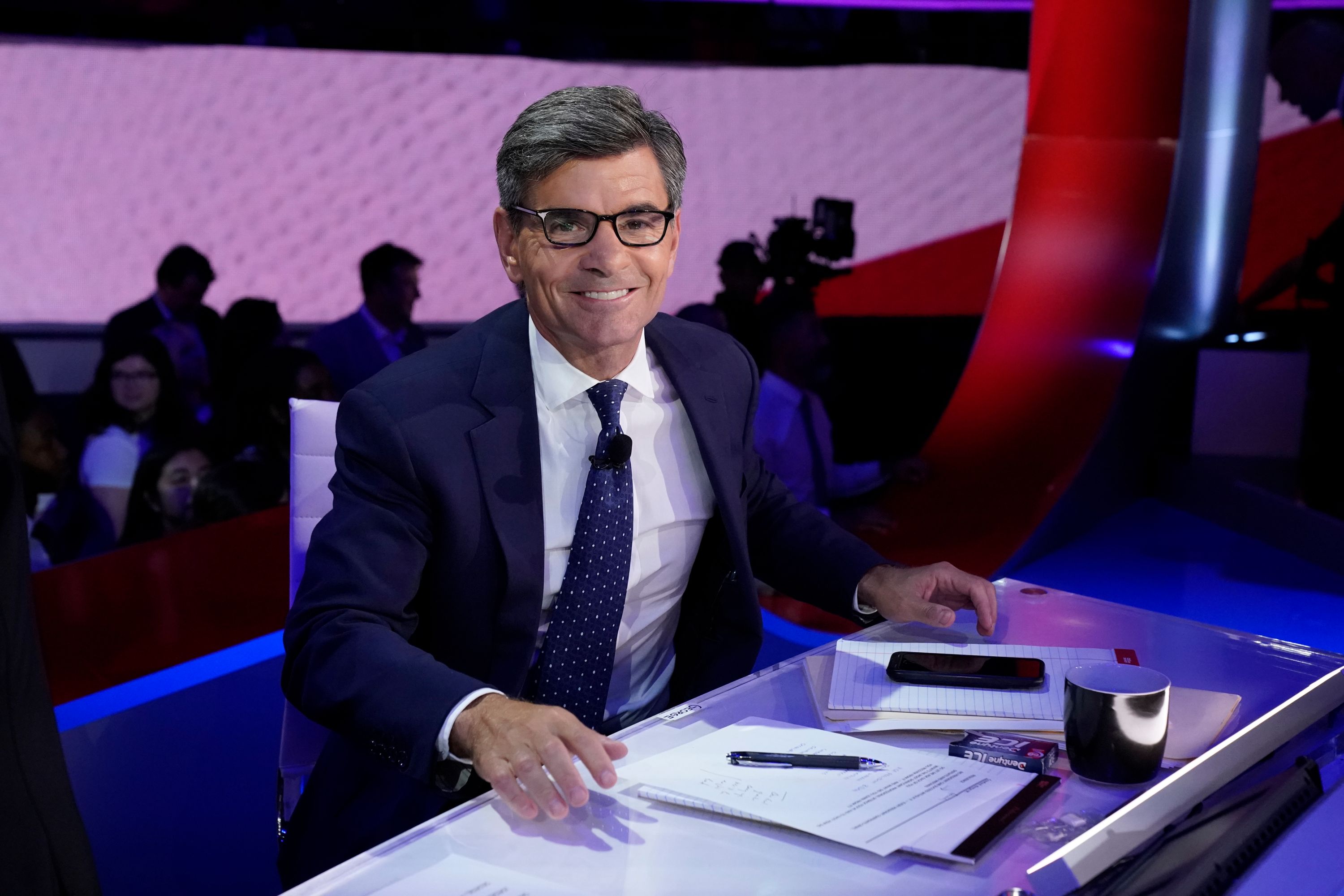 Although the unnamed person gave the information to the publication, others close to Stephanopoulos have denied that the co-host is pursuing Trebek's role. However, "The Wrap's" insider claimed the "Good Morning America" co-host's representative is working hard to get him the ABC post.
Currently, Stephanopoulos serves as ABC News' political correspondent and the chief anchor for the network. Earlier in the year, the co-host revealed his interest in taking over from Trebek.
In May 2020, Stephanopoulos was interviewed on Howard Stern's SiriusXM show. He confessed to Stern that he wasn't against becoming the host of the longtime game show if Trebek decided to step down.
Stern revealed how people weren't opposed to the "Good Morning America" co-host taking over from Trebek. The star responded to Stern's notion by not denying or admitting that he felt he would be the right fit.
The chief news anchor shared how he thought "Jeopardy!" was a great show. He also acknowledged how flattering it was that people thought he would be a good fit and confessed that it would be big shoes to fill, adding:
"I think it would be a lot of fun, but I like what I'm doing too."
Stephanopoulos also admitted that he played along and watched the game show series with his wife, Ali Wentworth, and his two daughters. He also confessed how thrilled his family was at Stern's suggestion.
Before he passed away, Trebek had worked as "Jeopardy!'s host for five decades.
The co-host revealed how he also thought working on "Jeopardy!" wouldn't be damaging to his reputation. He admitted that the show was for smart people and that it would make him look good.
Alex Trebek, the genial "Jeopardy!" host for five decades, died Sunday at age 80.

Here's a glance at Trebek's life in pictures: https://t.co/mL6WSGYw74 pic.twitter.com/3xsxsOqXwe

— CNN (@CNN) November 10, 2020
Before he passed away, Trebek had worked as "Jeopardy!'s host for five decades. He actually announced his pancreatic cancer diagnosis last year in March on the game show.
The fan-favorite series confirmed that the late star had died peacefully at his home surrounded by his friends and family. "Jeopardy!'s" executive producer Mike Richards revealed earlier this month that there weren't any candidates chosen to replace Trebek as yet.