Notorious BIG's Daughter Flaunts Brown Eyes and Lips in New Selfies Proving Their Likeness
T'Yanna Dream Wallace, the daughter of late rapper Notorious B.I.G. shared new selfies that showed off her brown eyes and lips while also pointing out the resemblance between her and her dad.
A picture embodies a thousand memories. Sometimes, they also highlight the resemblance between two individuals, as in the case of T'Yanna Dream Wallace, the daughter of late rapper Notorious B.I.G.
Taking to her Instagram Story, T'Yanna shared pictures of herself looking flawless and beautiful. The first shot showed her rocking a shirt that had the image of her getting pecked on the cheek by her dad at a young age.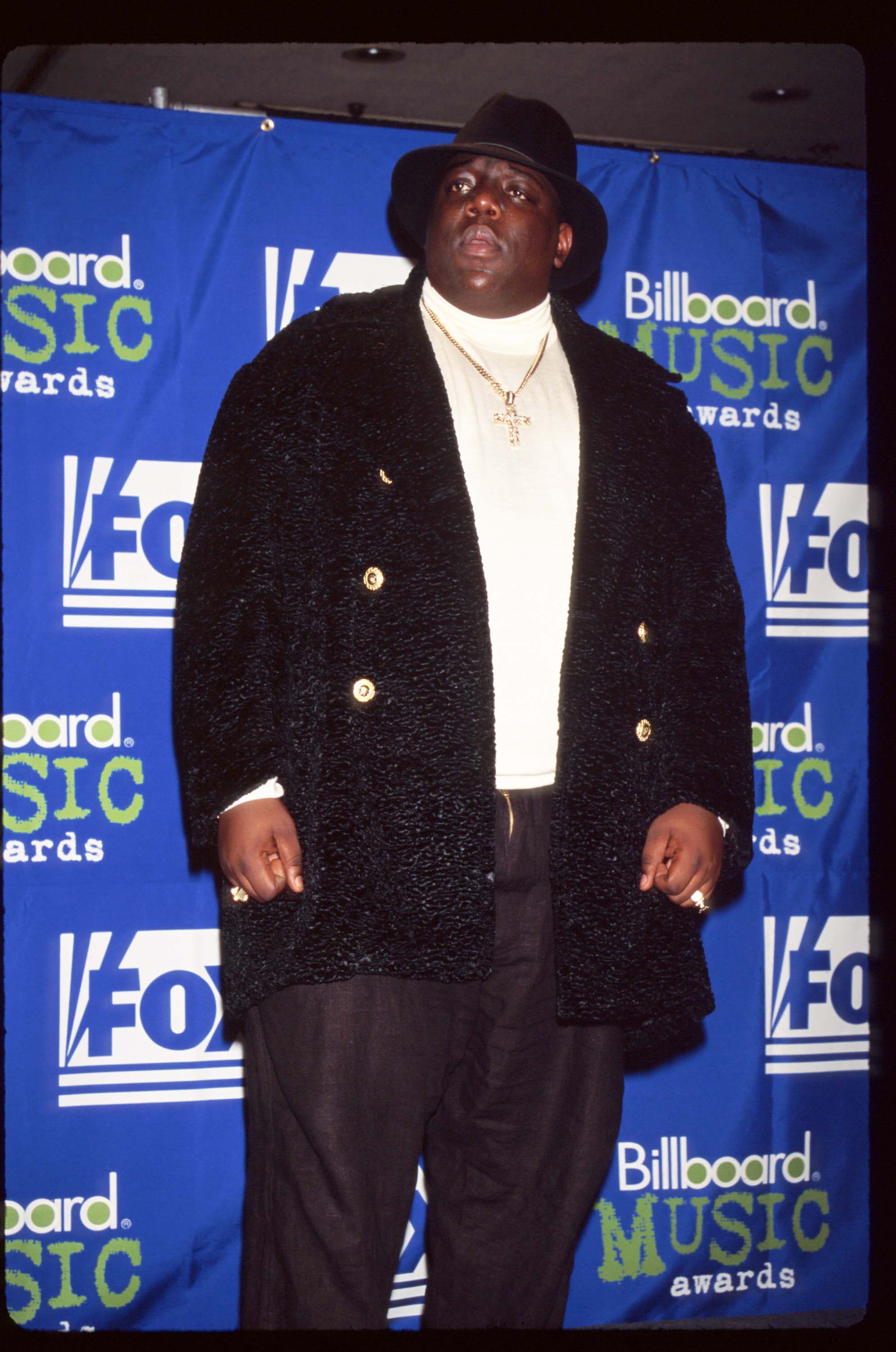 Her heavily made-up face was evident in the shot, and the eyelash extensions she used drew attention to her cute brown eyes. With her lips slightly parted and her long brown hair falling down the side of her face, T'Yanna looked gorgeous.
In a second selfie she shared, T'Yanna's face was bare of makeup except for a smack of lipgloss. She wore a red cap and white sweatshirt while stating:
"Changing my hair back to black today."
Although T'Yanna likes to keep her life private, she never hesitates to share some of her beautiful moments with her fans and followers, and this has amassed her about 187,000 followers on Instagram alone.
An astute businesswoman and costume designer, T'Yanna is the first child and only daughter of the late rapper Christopher Wallace, popularly known as Notorious B.I.G.
He once acted as his father's younger self in one of Notorious B.I.G's biopic.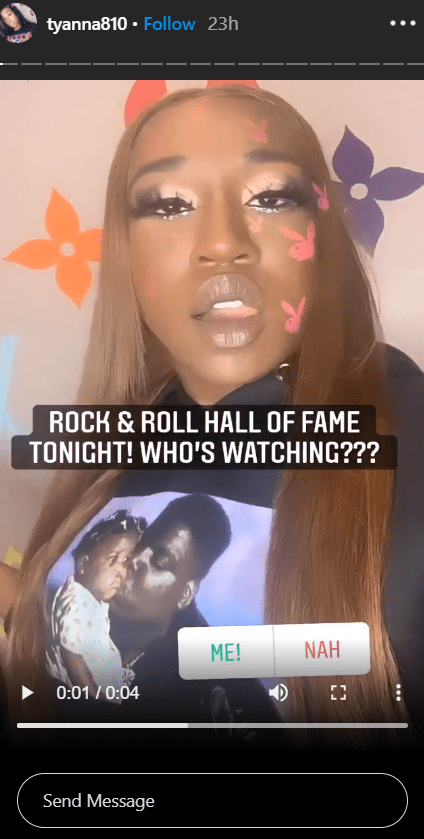 Notorious B.I.G., who was known for his legendary rap skills and unique bars, sadly passed away in 1997 at the age of 24 after being shot multiple times in a drive-by shooting. At the time of his death, T'Yanna was only 3.
Aside from T'Yanna, Notorious B.I.G. has another child, a son named Christoper George Latore Wallace Jr., popularly called C.J. Wallace. C.J was only five months old when his father died.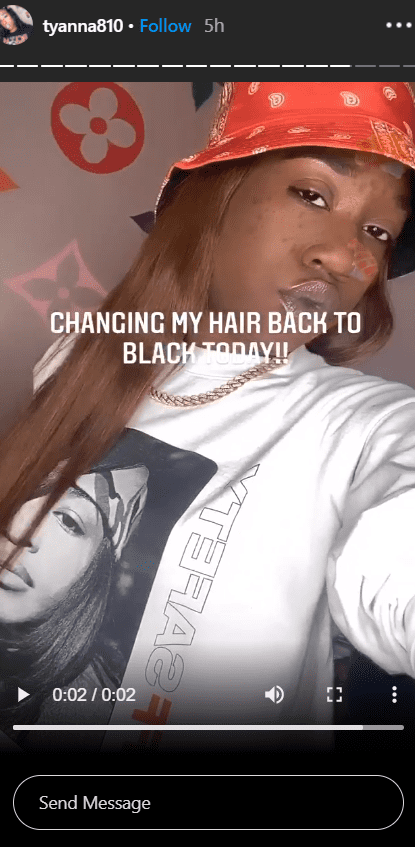 Like his elder sister, C.J. is also a businessman and has dabbled in the entertainment industry as an actor. He once portrayed his father's younger self in one of Notorious B.I.G.'s biopic.
On the one hand, while T'Yanna runs a fashion line dedicated to honoring her father's memory by producing outfits that bear his memories, C.J, on the other hand, runs a lifestyle brand named Frank White (Notorious B.I.G.'s alter ego).
Despite the loss of their father, T'Yanna and C.J have, over the years, proved that for them, honoring his legacy was something they were meant and willing to do.
Although he might be gone, Notorious B.I.G.'s memories and impact still linger on. He was recently inducted into the Rock and Roll Hall of Fame with both T'Yanna and C.J. present to receive the recognition on his behalf.