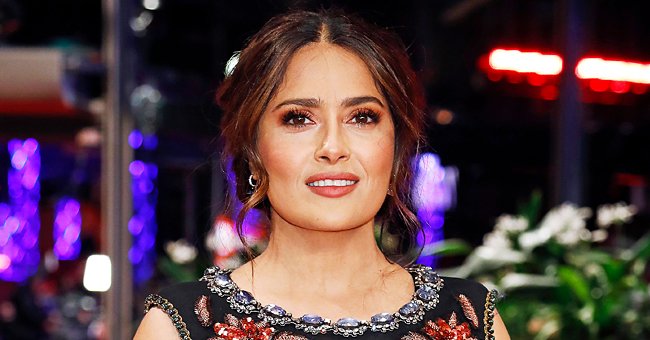 Getty Images
Salma Hayek Delights Fans with a Sweet Throwback Photo — Check Out the Hollywood Superstar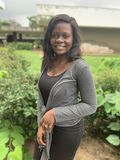 Mexican-American actress Salma Hayek shared a sweet throwback photo of herself on Instagram, recalling her said resemblance with Winona Ryder, she asked fans for their opinion.
Thursday provided a chance for popular Mexican-American actress Salma Hayek to go down memory lane as she shared a throwback picture with her fans on Instagram.
The beautiful actress posted a picture that showed her in a black see-through crop top. The "Frida' star flaunted her lovely skin and gorgeous physique in the snapshot.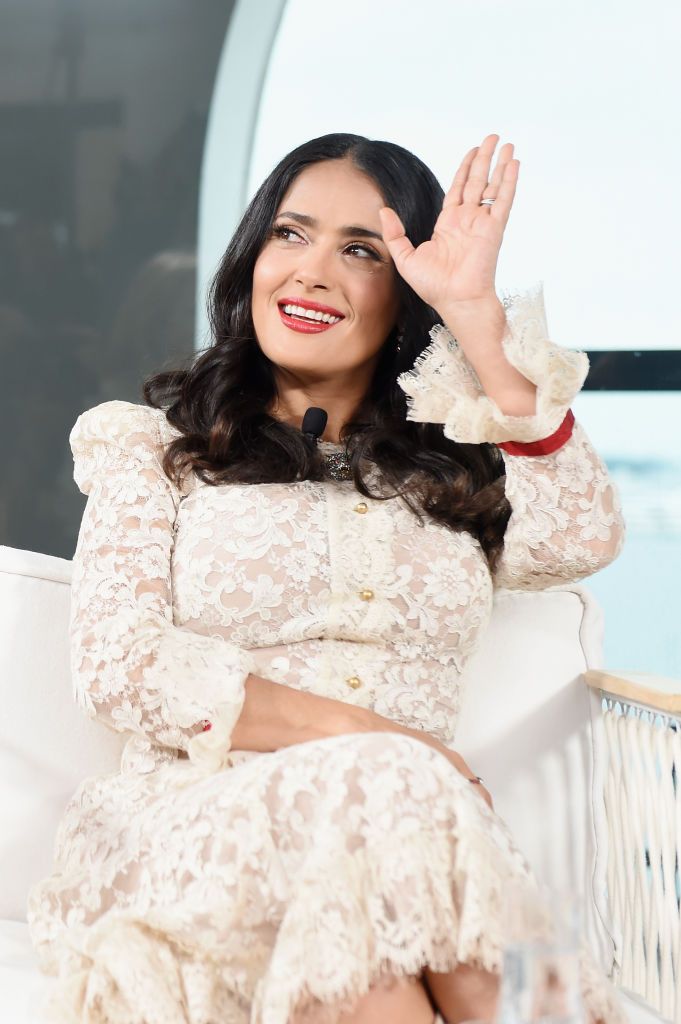 Salma Hayek Pinault at Kering Talks Women In Motion At The Cannes Film Festival at the Majestic Barriere on May 13, 2018 | Photo: Getty Images
Hayek posed by throwing her black hair backward, smiling as she did so. The fan-favorite actress also closed her eyes as she seemed to be enjoying the beautiful moment.
In the post's caption, the actress said the picture was taken back when people said she looked like another actress, Winona Ryder, and asked her fans what they felt about that. Many of Hayek's fans responded to her post, sharing their thoughts on both actresses' shared resemblance.
One fan said Hayek and Ryder look alike a bit. A second fan also agreed that they look alike, while a third person went further, claiming both actresses are identical twins. Another fan said that even though there is a little bit of resemblance, Hayek is more beautiful.
Hayek showed her frustrations at the regular tests.
The picture showed that Hayek has long been a fashionista and ravaging beauty, a fact she emphasized when she shared a photo on her Instagram page that showed her stunning in a tank top and open blazer.
In that particular snapshot, she seemed to be having a fun time walking along a coastline. Hayek's outfit consisted of a white tank top that featured a low scooped neckline.
Hayek wore a dark blazer jacket over the tank top, which featured notch lapels and a small pocket at the bust. The jacket's dark shade also highlighted the actress's beautiful sun-kissed skin.
The coastline winds swept Hayek's long and beautiful brunette hair, adding a vibe to the picture. She accessorized with brown shades and smiled sweetly at the camera.
Like the rest of the world, Hayek has been coping with the COVID-19 pandemic. Her career as an actress means she has been subjected to multiple COVID-19 tests, which have become tiring.
Hayek showed her frustrations at the regular tests she had faced when she shared a video montage of her getting tested repeatedly, showing she is not a fan of the tests.
Hopefully, for Hayek and the rest of the world, the COVID-19 pandemic will become a thing of the past soon enough, and she will be able to go on with her everyday life without going through repeated swab tests.
Please fill in your e-mail so we can share with you our top stories!