LeVar Burton's Fans Request He Take over from Late Alex Trebek as 'Jeopardy!' Host
Since Alex Trebek's death on November 8, 2020, people have been talking about who will replace him on "Jeopardy!." Some fans have rallied around another television host, LeVar Burton.
LeVar Burton, 63, has gotten a lot of support from his fans in regard to him taking over as the host of the game show, "Jeopardy!." The shows longtime host of more than three decades, Alex Trebek, sadly passed away earlier in the month.
Trebek died peacefully at his home at the age of 80 after a short battle with pancreatic cancer. Since his death, fans of the show have wondered who would be a good replacement and some of them have rallied around Burton.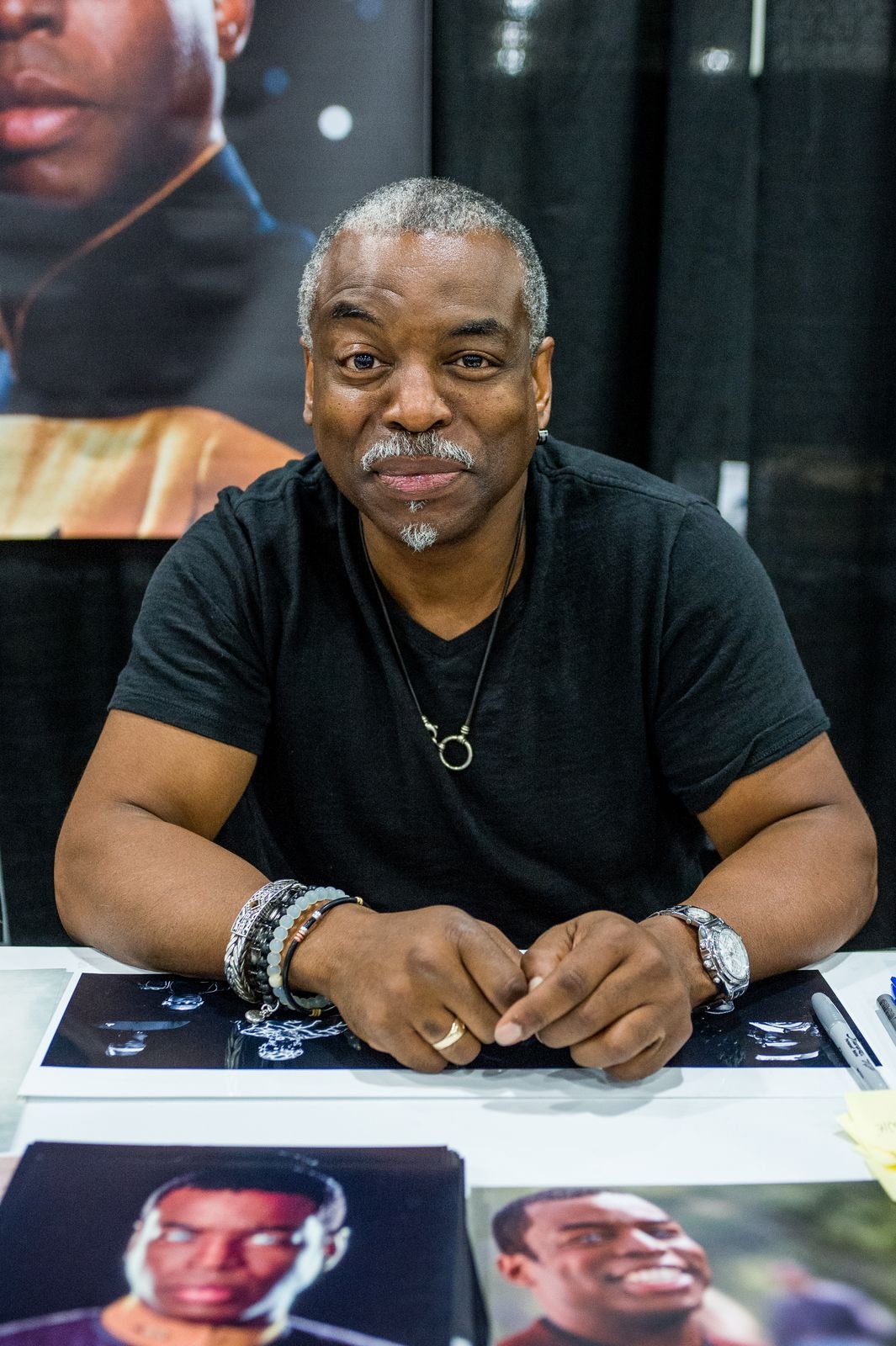 For its part, "Jeopardy!" hasn't yet announced any plans for a new host. However, that doesn't mean Burton's fans are leaving the decision to the show as they've actually started a petition for the star.
Burton is famous as an actor for his role on "Star Trek: The Next Generation" where he played Lieutenant Commander Geordi La Forge. He's also well-known as a television host having helmed "Reading Rainbow," an educational program, for 21 seasons.
Not gonna lie, I feel like I've been preparing my whole life to occupy the @Jeopardy host podium when Alex retires. #Jeopardy https://t.co/N1HrMTCaYI

— LeVar Burton (@levarburton) September 22, 2020
His fans started a Change.org petition for him which has been signed by more than 85,600 people out of a goal of 150,000. Burton caught wind of the petition and taking to Twitter he shared his gratitude writing:
"Even if nothing comes from it, I can't tell how much how I appreciate all y'alls love and support!"
If anyone could come close to filling the shoes of Alex Trebek, it's you. Either way, thank you for always being amazing and being a hero to kids like me in the 80s and 90s.

— Jacki Temple (@jackitemple) November 12, 2020
Several of his fans responded to his tweet with one fan noting: "If anyone could come close to filling the shoes of Alex Trebek, it's you." Another fan confessed that he hadn't thought of Burton as a replacement for Trebek.
The "Today" show also rounded up seven possible replacement candidates, and Burton was included.
However, the fan explained that once somebody else mentioned it, he realized that the television personality would be a perfect fit. A third fan thought Burton was the right candidate as someone who had encouraged generations to read on "Reading Rainbow."
I honestly didn't even consider you as one of the people who'd be perfect for this job, but once somebody mentioned your name, I was like "oh my god he's the perfect person for it!"

— Ed Oswald (@edoswald) November 12, 2020
The "Today" show also rounded up seven possible replacement candidates, and Burton was included. The other six celebrities included Ken Jennings, Betty White, Anderson Cooper, Tom Bergeron, Alex Faust, and Laura Coates.
In September 2020, Burton also showed his interest in the post after a fan threw his name in as a successor when Trebek retires. The star retweeted the post and shared how he believed he'd been working his way up to hosting "Jeopardy!"
Who better to take the place of Alex Trebek than the man that so many of us grew up with encouraging us to read. This just makes sense.

— Katrina Tree Idigo (@krochetnkat) November 12, 2020
The fan-favorite game show, which was created by Merv Griffin, has a great following of around 25 million viewers per week. The current version had its premiere date in 1984 and has been going strong ever since.
The show has also won several Daytime Emmy Awards since its conception. For every single season, around 13,800 clues are written, and this includes the 230 "Final Jeopardy!" clues.