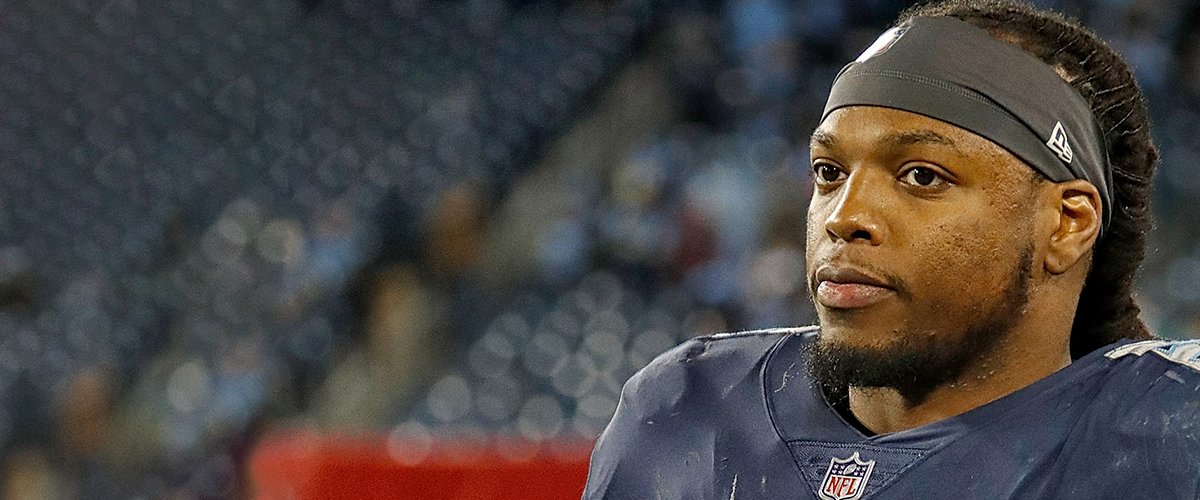 Getty Images
Derrick Henry's Father Was Arrested 20 Times during His Upbringing — Glimpse inside His Family

Derrick Henry had a difficult childhood and was raised by his grandmother because his father was arrested many times. and left his family without support.
Today, 26-year-old Derrick Henry is one of NFL's brightest stars, with a dazzling future ahead of him. He is in a relationship with a lovely woman and is the father of an adorable baby girl, but his current happiness is a far cry from his own past.
Born and raised in Yulee, Florida, a small town with under 30,000 people, Henry was just a baby when his father was arrested for the first time on drug charges, but it wouldn't be the last.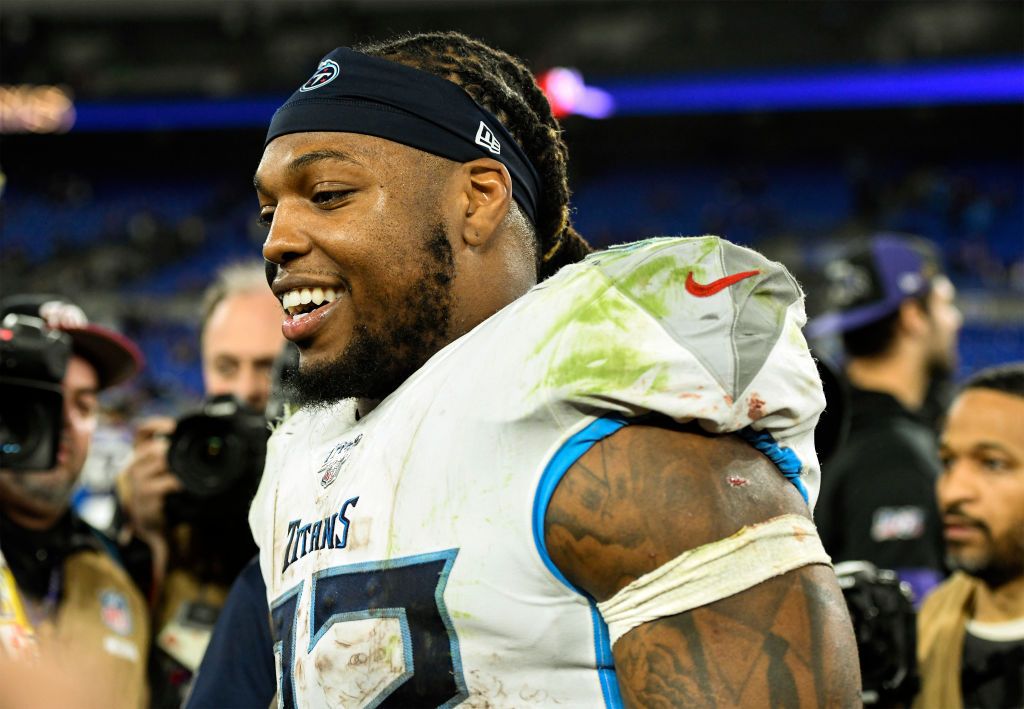 Tennessee Titans running back Derrick Henry at M&T Bank Stadium in Baltimore in January 2020 | Source: Getty Images
TEENAGED PARENTS
Henry's parents were just 15 and 16 when he was born, and he had yet to turn three when his father, Derrick Henry Sr, then 17, was arrested for possession of cocaine.
It was his paternal grandmother Gladys Henry who nicknamed him "Shocka" because his birth to such young parents was such a shock to the family, and she was the one who practically raised him, even though Henry remained close to his mother, Veal.
Gladys was the one who worked to support her grandson while her son was in and out of prison. In a moving posthumous letter to Gladys, Henry wrote:
"I remember you leaving early in the morning to go clean rooms at the Holiday Inn, and then coming home at night and cooking and cleaning, and yelling at me and all my cousins."
Throughout Henry's formative years, Henry Sr was a distant presence, constantly in trouble with the law, and ended up racking up 20 arrests on drug and prostitution-related charges.
It was Gladys who was pushing Henry to excel and constantly ordering him to do his homework, keep his nose in his books. Later, when a football career became a possibility, Gladys reminded him that "football doesn't last forever."
No one was prouder of Henry when he became a star player for the Alabama Crimson Tide football team in 2013, but she was still reminding him that he was there to get his degree.
Sadly, Gladys became gravely ill with a respiratory ailment and was hospitalized when Henry won the Heisman Trophy in 2015. She had to watch the ceremony on TV from her hospital bed.
The Heisman Trophy is awarded annually to the most outstanding player in NCAA football, and Henry also won the Doak Walker Award, Walter Camp Award, and Maxwell Award during his college football career.
But Henry's proudest moment was when he walked across the stage to finally receive his degree in Communication from the University of Alabama in May 2018.
Henry is now the proud father of a beautiful little girl, Valentina Allure Henry.
Henry wrote and published a moving letter to his grandmother Gladys, who had passed away in September 2016, crediting her for his achievement and paying tribute to her extraordinary determination and devotion. He wrote:
"I'm keeping God first, like you always told me to. I'm working hard every day. I'm being respectful to my elders. I'm doing my lessons, Grandma — I promise I am."
Now Henry has someone to share his grandmother's stories, her songs, and her love for life with. Henry is now the proud father of a beautiful little girl, Valentina Allure Henry.
His precious baby girl was born in May 2020, and since then, the Tennessee Titans running back has been walking on air. Henry shares Valentina with his longtime love, Adrianna Rivas.
Henry and Rivas have been together since 2016. The two met when Rivas was studying at the University of Texas at Arlington. The Texas girl graduated with a Bachelor of Arts in Public Relations.
Rivas has since moved to Nashville to be with her one and only, and the couple acquired a couple of cute "furbabies," which frequently featured in Rivas' Instagram posts.
Derrick Henry is now 26, and he's paying it forward, not only in the love he lavishes on his baby girl but through a foundation he created in 2019 to honor his grandmother Gladys, The Two All Foundation.
The mission of the foundation is to give young people what Gladys gave Henry: a shot at success, not limited by the circumstances of their birth and background.
Please fill in your e-mail so we can share with you our top stories!