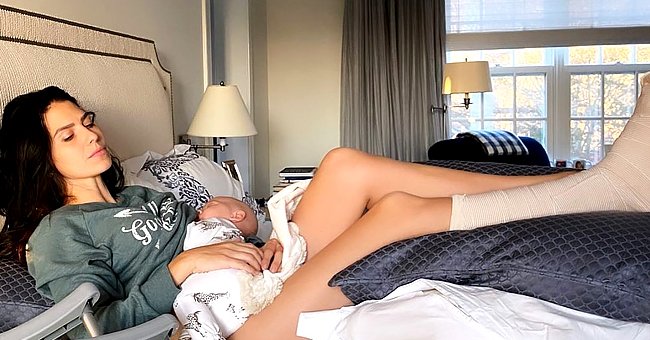 instagram.com/hilariabaldwin
Alec Baldwin's Wife Hilaria Reveals She Broke Her Ankle — Here's What Happened
Everyone appears to be dealing with one difficulty or the other as 2020 continues its run. For writer and yoga enthusiast Hilaria Baldwin, the year's latest challenge is getting over a broken body part.
Yesterday, famous writer Hilaria Baldwin took to Instagram to share a picture with her followers. In a lengthy post, the writer explained that she had broken her ankle while on a recent run.
In her picture, Baldwin, who is married to legendary actor Alec Baldwin, lays on a bed with her son and fifth child, Eduardo. The author dressed in a green overside sweatshirt as she tends to the little boy.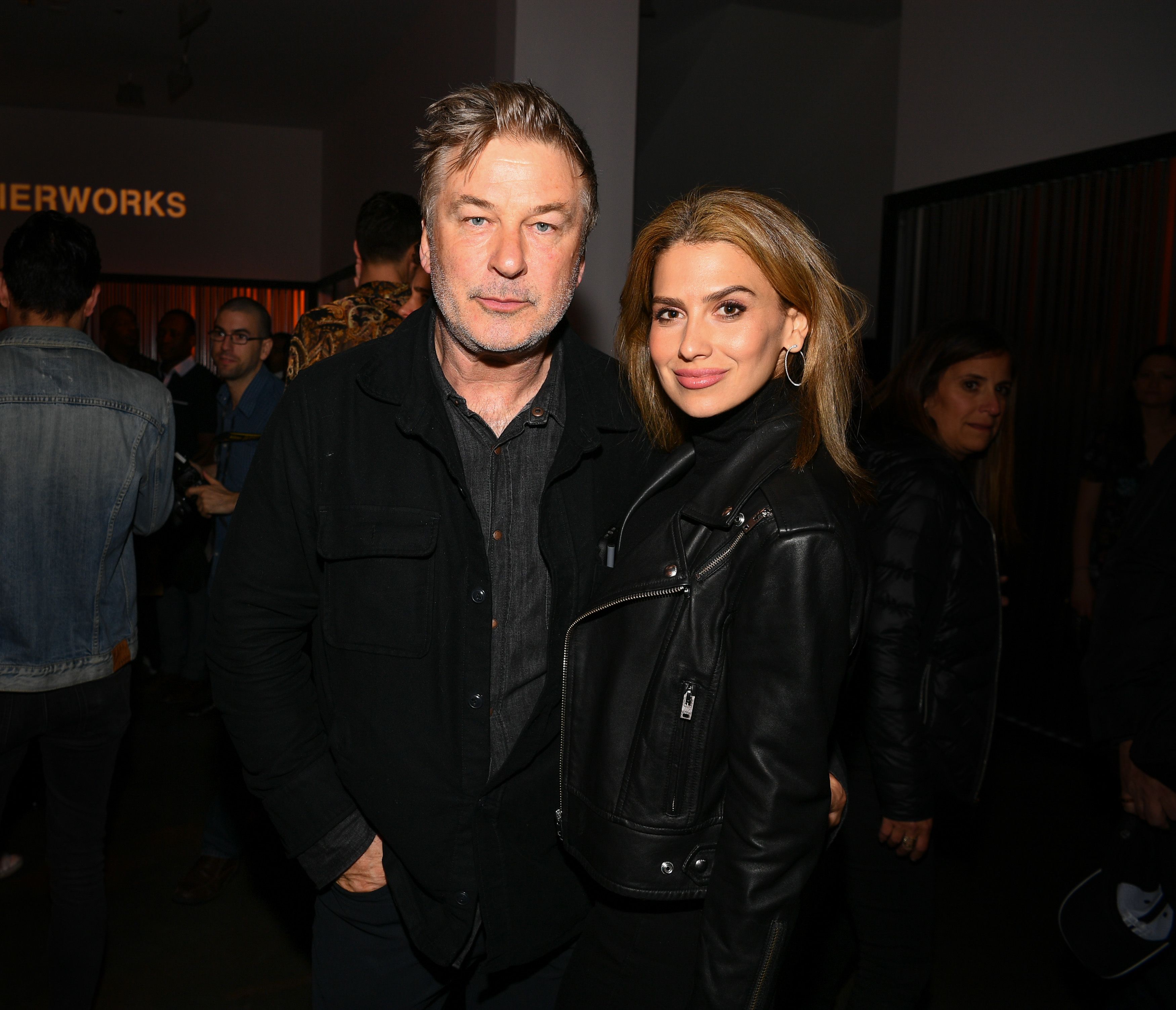 Alec and Hilaria Baldwin at the Tribeca Film Festival After-Party on April 26, 2019 | Photo: Getty Images
Conspicuous on Baldwin's right leg is a cast that runs from her shin down to her toes. From the looks of things, the accident appears to have been a major one.
In her caption, Baldwin explained to her followers that she suffered the injury while running. As she explained, she had been trying to avoid a car, but things did not exactly pan out for her. Baldwin said:
"I went for a run and a car passed fast on this patch of road with no shoulder where there was a berm. I ran up on to the berm to avoid the car and .... I fell and broke my ankle."
Baldwin added that she was sad and frustrated about the debacle. It was particularly saddening for her because she could not tend to her children as she wanted to.
Still, the author explained that she was determined to get back on her feet – literally – and heal from the injury as quickly as possible.
A few moments after the picture, she posted on her Instagram stories that she had gotten a boot.
Baldwin added a tip for drivers, explaining that they would need to be careful when driving along several roads around this time. With people mostly going for runs in this period, it would be critical for those on wheels not to rush. As Baldwin explained:
"If you are on a country road: don't speed and please slow down around runners, bikers, children and go around. It's worth the extra few seconds it takes you ?"
Baldwin appears to be getting ready for a full recovery already. A few moments after the picture, she posted on her Instagram stories that she had gotten a boot.
The boot is a therapeutic measure. As Baldwin explained, it will help her do a few exercises and carry more load on the injured leg. Baldwin added a separate picture that showed her leg in the boot.
The author even crowdsourced her treatment, asking fans about how she could rest as she recovered. With the boot helping, there is little doubt that Baldwin will be back on her feet and active as she used to be soon enough.
Please fill in your e-mail so we can share with you our top stories!