Adam Shulman Helped Design the Engagement Ring — Who Is Anne Hathaway's Husband?
Talented actress Anne Hathaway's husband Adam Shulman runs a jewelry brand and personally designed the engagement ring he gave the actress. Here is all you need to know about him. 
Anne Hathaway and her husband, Adam Shulman, are among the cutest couples Hollywood has got to offer. Their long-lasting relationship is a rarity in an industry characterized by broken marriages.
The couple has been together for more than a decade, and during that time, their bond has waxed stronger. While the lovebirds prefer to keep their love life under the radar, Hathaway's high-profile career means she is always in the spotlight. However, not much is known about Shulman.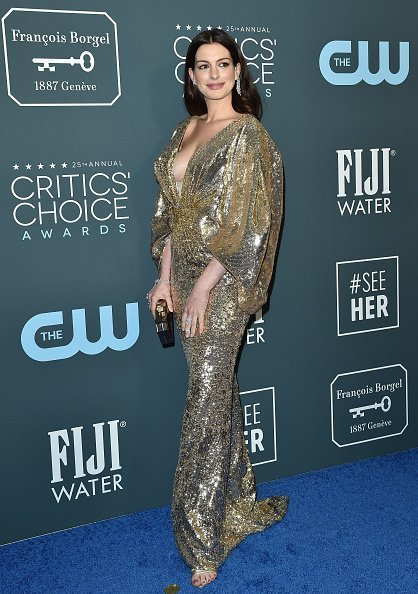 MEET ANNE HATHAWAY'S HUSBAND
Not much is known about Anne Hathaway's husband Adam Shulman, who has maintained a relatively low profile over the years. 
According to The Hollywood Reporter, Shulman, whose middle name is Banks, is a jewelry designer and co-owns a jewelry brand called James Banks Design with his partner Heidi Nahser Fink.
The jewelry company's website claims that pieces from the brand are handcrafted in Northern California, and some of their most popular designs include butterfly pendants, constellation-inspired baubles, feather details, hanging light bulbs, and many more.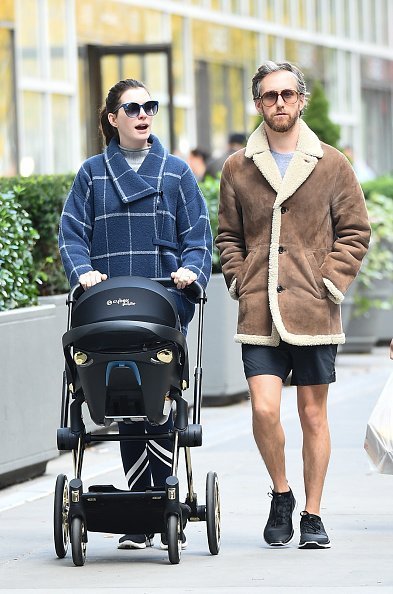 Given Shulman's pure love for art and attention to detail, it was only natural for him to design his wife's engagement ring. He poured all his skill into creating a customized engagement ring with Kwiat.
Apart from being a jewelry designer, Shulman is also an actor and has featured in a few TV productions and commercials. More importantly, Shulman and Hathaway have worked together as producers on the 2015 romantic film, "Song One." They also produced the sci-fi comedy "The Shower."
Over the years, Shulman and Hathaway have shown that they have the perfect working relationship, but much of the focus remains on the couple's palpable off-screen chemistry.
HOW SHULMAN MET HATHAWAY
A mutual friend introduced Anne Hathaway and Adam Shulman at the 2008 Palms Springs Film Festival. The couple immediately felt a strong connection, and Hathaway claims she fell in love with Shulman almost immediately. In her words:
"I knew from the second I met him that he was the love of my life. I also knew that I couldn't have met him at a worse time."
Before meeting Adam Shulman, Anne Hathaway was still in the process of healing from the heartbreak of her previous relationship. Five months before she met Shulman, the delectable actress ended her 4-year relationship with Raffaello Follieri, who was subsequently arrested for wire fraud.
Hathaway opened up for the first time about her struggles conceiving and used the opportunity to offer words of encouragement to other women struggling with infertility.
Hathaway put aside her initial fears and eventually asked him on their first date — a New Orleans trip. Their second date involved less travel but was not short of fun, as the duo wore matching costumes while attending actress Drew Barrymore's Halloween party.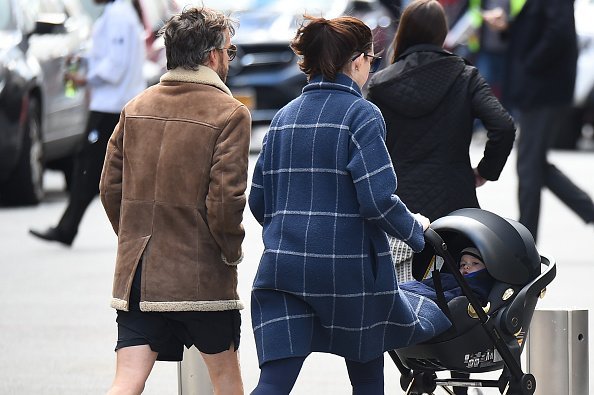 SHULMAN MARRIES HATHAWAY
Hathaway and Shulman began dating in 2008, but they were able to keep their relationship private for many years. After nearly three years of dating, the couple eventually got engaged in November 2011. While speaking about her relationship, Hathaway claimed:
"I am very much in love with him, [only] Adam totally ruined my plan. I was really actually looking forward to a little alone time, and then I fell in love like a fool!"
In September 2012, Shulman and Hathaway exchanged marital vows in a very private ceremony in Big Sur, California. The bride wore a beautiful Valentino gown as they said "I do" in front of their 150 guests.
Since Hathaway got married to Shulman, the former has been very vocal about how marriage has changed her life. In 2017, during an interview with Elle, Hathaway said about her marriage to Shulman:
"He changed my ability to be in the world comfortably. I think the accepted narrative now is that we, as women, don't need anybody. But I need my husband."
HATHAWAY'S MOTHERHOOD EXPERIENCE
For Anne Hathaway, marriage has been more than what she expected, albeit in the very best way. Even though the couple is notoriously private about their personal life, they have still left snippets of their beautiful family on a few occasions.
The "Princess Diaries" star and her husband, Shulman, welcomed their first child, son Jonathan Rosebanks Shulman on March 24, 2016. Last year, the 37-year-old actress announced she was expecting her second child in an emotionally charged Instagram post.
In the lengthy post, Hathaway opened up for the first time about her struggles conceiving and used the opportunity to offer words of encouragement to other women struggling with infertility.
There is no real confirmation about Anne Hathaway's baby boy's birthdate, but the actress confirmed that she was pregnant with him while she was shooting the movie "The Witches."
After offering very little information about her second son, Hathaway eventually confirmed his name nearly a year after his birth. During an October 26 appearance on "Live with Kelly and Ryan," Hathaway let viewers know that her baby boy was named Jack. 
Hathaway is very conscious about shielding her children from the spotlight and rarely shares any photos of them on social media. While speaking about her parenting style, the award-winning actress claimed she would respond to each child as per their individual needs. 
The iconic actress continues to deliver outstanding performances on the screen and is one of today's highest-paid actresses. On the homefront, Hathaway and Shulman are steadily building the model Hollywood family.