Sabrina Parr Professes Her Love & Support for Lamar Odom 2 Weeks After Calling off Engagement
After her break-up announcement two weeks ago, Sabrina Parr, the fiancee of former NBA star Lamar Odom, shared a heartfelt message to her future husband - a hint that the pair is now back together.
Personal trainer Sabrina Parr, whose weight-loss journey is admired by many, expressed her affection to fiance Lamar Odom through a heartwarming Instagram Story post, as shared by The Shade Room.
Aware of Odom's tumultuous past, Parr assured that the 41-year-old professional basketball player is always loved and cared for. She described Odom as an "all-around impact player."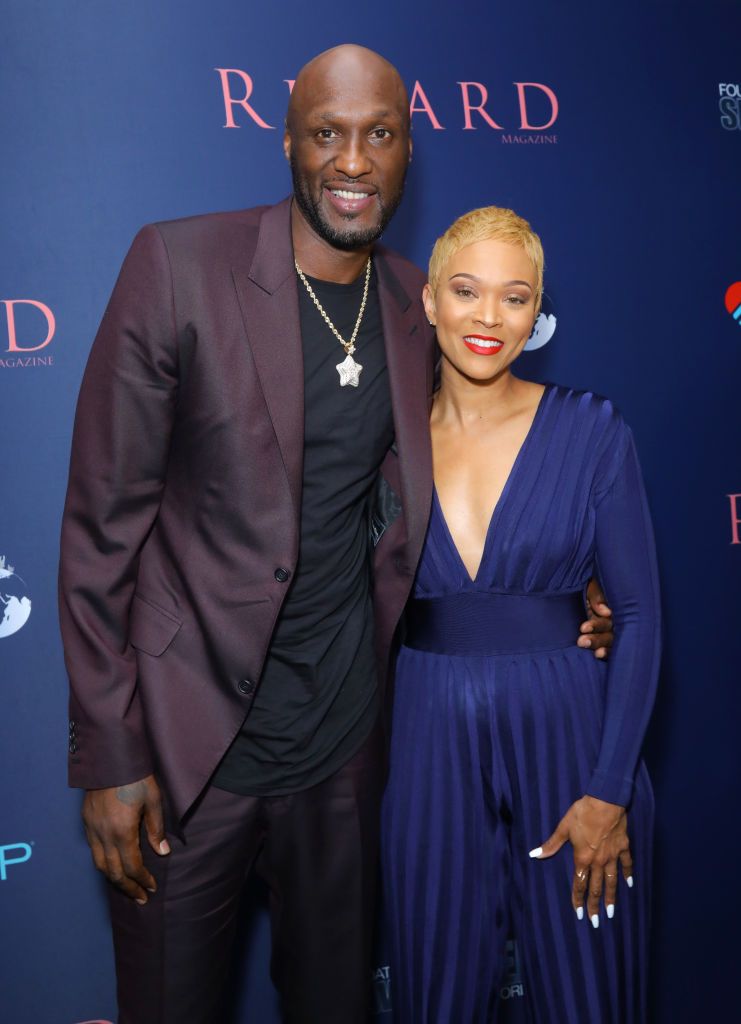 A MOTIVATING FUTURE WIFE
Parr penned in her Instagram Story that Odom's mistakes, trials, and trauma, do not make him less of a person. The mistakes Odom had done in the past will serve as life-long lessons.
She added that his mistakes would build his character when he overcomes them. As Odom's future wife, one of the constant things that Parr will do is to motivate him. She wrote:
"As your woman, I'm gonna always push you to be great! I'll always push you to get higher levels. I'll always encourage you to do the right things."
A CONFUSING STATEMENT
Fans of the Sabrina Parr Fitness founder could not help but swoon over her loving post for Odom. Clearly, Parr and the NBA star are head over heels for each other.
One male fan commented that the couple's public affirmation "hits different." But some other fans were confused as Parr earlier announced that she is no longer engaged to Odom.
...the couple's engagement did not sit well with the NBA star's son, Lamar, Jr., who said that he was "blindsided" by the news.
Parr's assuring message happened less than two weeks after she called off their engagement. She shared that it was a difficult decision but one that was best for herself and her children.
Though she loved him dearly, Parr added that she could not be by Odom's side while seeking help that he "desperately needs."
Odom proposed to the fitness coach in November 2019 at Myles Chefetz's Prime 112 restaurant in Miami. The pair became an item after a three-month whirlwind romance last year.
ENGAGEMENT ISSUES 
However, the couple's engagement did not sit well with the NBA star's son, Lamar, Jr., who said that he was "blindsided" by the news. He said his father did not ask about how he would feel about their relationship.
Lamar, Jr. added that the family disapproved of Odom's relationship with Parr, considering that he and the fitness coach only met for a short period of time.
He was disappointed with how things turned out. After he cooled down, the teenager apologized for his message and wished his dad nothing but the best.
Amid their confusing relationship lately, Odom and Parr recently celebrated their first engagement anniversary. The two even shared a sweet snap, shared by Parr.
They looked amazing in the picture. In her Instagram Story, Parr wore a red Nike sweatshirt while Odom, who planted a kiss on her cheek, donned a white sleeveless shirt and a silver necklace.