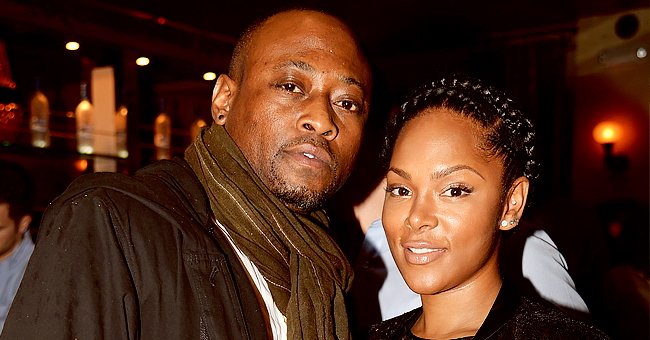 Getty Images
Omar Epps's Wife Keisha Gushes over Their Son Amir as She Shows Him off in New Posts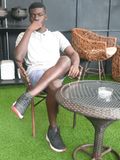 American actor Omar Epps's wife Keisha Spivey gushed over their son Amir in two new posts on her Instagram page, showing off his goofiness and cute style.
Keisha Spivey, Omar Epps's wife, has a special relationship with their son Amir and shared a video showing a glimpse of their adorable relationship in an Instagram post she made on Wednesday.
In the video, Amir wore a lemon-colored overall costume. He sat down and made a funny sound with his mouth, smiling as he did. Spivey, who was on the other side standing in the kitchen, tried to mimic the sound Amir made. However, she did not fare so well at it, eliciting laughter from Amir.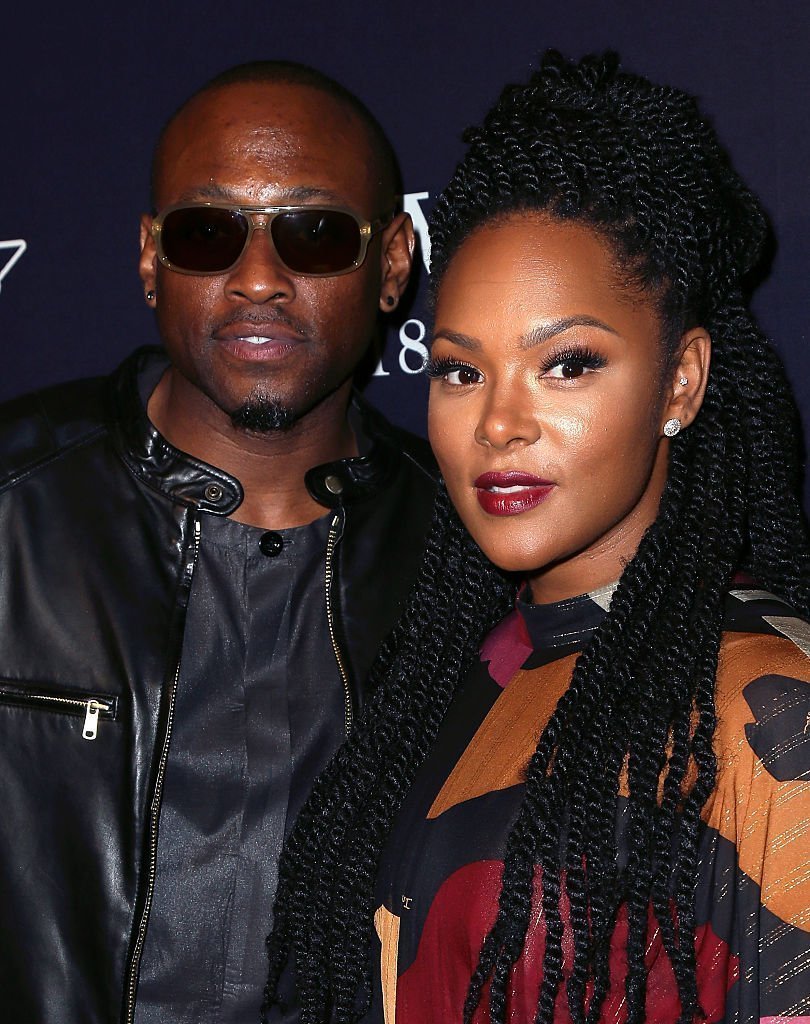 Actor Omar Epps and wife Keisha Spivey Epps at the 8th Annual Pre-Oscar Hollywood Domino Gala & Tournament on February 19, 2015. | Photo: Getty Images
Not wanting to be outdone by her son, Spivey asked to try again. Amir made the funny sound with his mouth once more, allowing his mom to try a second time.
Spivey did not fare any better at the second attempt causing great amusement to the adorable Amir, who closed his eyes as he laughed heartily. His mother captioned the post:
"Kids being kids! And always got me trying to do whatever they're doing. And... I'm always down? We always enjoy each other's company. Issa blessing?❤️."
In a second post, Keisha featured a picture of Amir in a relaxed pose. He wore a thick, cream-colored sweatshirt, which he matched with black pants, white socks, and white laced sneakers.
Amir also wore a white facemask with the number "3" on it and accessorized with dark shades. He posed by resting his back against a wall, with one leg on the wall and the other leg on the floor.
The actor found success hard to come by as he grew up without a father...
Amir put one hand in his pocket and the other on his cheek and looked to one side. In a second snapshot accompanying the first, the camera zoomed in on Amir's face, showing his braided hair which he covered with a black head warmer.
In the caption to the post, proud mom Spivey described her son using many adjectives hailing him as the best son ever. She said if Amir were not her and Epps's son, they would have dreamed of having one just like him. She also added:
"Keep growing in the light, Sun ? Toughness will come. Teach them LOVE. By being it. By showing it. They have that and everything else will come."
Epps and his beautiful wife have been married for 15 years and have remained committed to each other. Their secret to being together for so long is that they took breaking up off the table, which changed the whole dynamic of how they handled their relationship.
The couple shares two kids, Amir and his sister, K'mari, while Epps has a daughter, Aiyanna, from a previous relationship. His wife and three kids are part of the many blessings in his life.
The actor found success hard to come by as he grew up without a father before going on to make it as an actor, which he continues to be ever so grateful for.
In a chat with The Undefeated, the actor was asked where he got his courage and he replied saying he loves defeating any challenge, which is where his courage comes from.
Such courage led Epps to produce a short film titled "Unbreaking America: Justice for Sale," where he and activist Desmond Meade demanded change to America's criminal justice system, earning attention from co-stars as well.
Epps has got it all - a wonderful acting career, a beautiful wife, and loving kids. Despite all of these, he still seeks to use his platform to change the way things are done, which makes him stand out from many.
Please fill in your e-mail so we can share with you our top stories!