Taylor Lautner Is Dating Beautiful Nurse Tay Dome — Glimpse into the Actor's Personal Life
Over the years, Hollywood heartthrob Taylor Lautner has been romantically linked with several celebrities. However, he is currently dating a beautiful nurse Tay Dome. Here is an inside look into the actor's personal life.
Talented actor Taylor Lautner is best known for playing Jacob Black in "The Twilight Saga" film series. In the late 2000s, the 28-year-old actor became a teen idol and sex symbol after extensively changing his physique to keep his role as Jacob in further installments of "Twilight."
Lautner's looks generated media attention, and in 2010 he was ranked second on Glamour's "The 50 Sexiest Men of 2010" list. The actor's impressive new body also made him the toast of female fans and celebrities.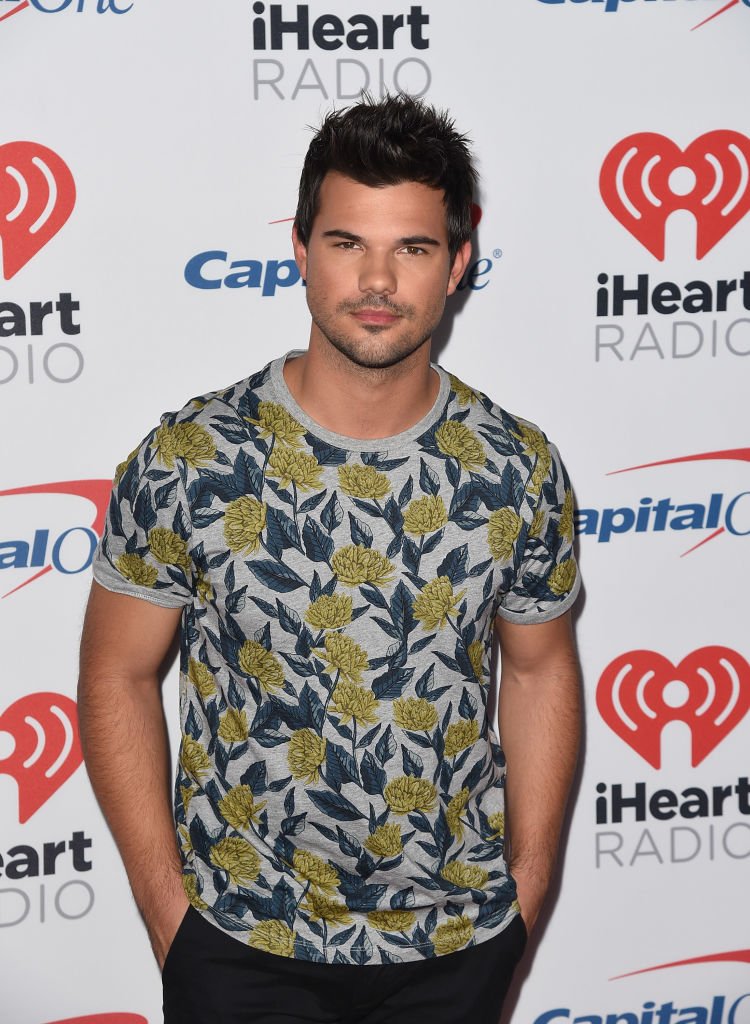 In the years that have followed, Lautner has built up a rich dating history with several of his colleagues in the entertainment industry. However, Lautner elected to go off Hollywood in his latest relationship with the delectable nurse, Tay Dome.
MEET TAYLOR LAUTNER'S GIRLFRIEND 
One of the first things to know about the pretty nurse Lautner is dating is that her name "Tay" is the shortened form of Taylor. It will be the second time that the hunky actor would be dating his namesake following his brief romance with singer Taylor Swift.
Dome was born and raised in Los Angeles. She has lived all her life in LA and works as a nurse. She also doubles as an Instagram influencer, and during a recent Q&A session with her fans, she revealed more details about herself. 
Apart from revealing that she is a food lover, Dome also talked about her career and explained why she loves being a nurse. Dome claimed she feels accomplished by helping people feel better when they visit the hospital. 
Dome is also close friends with Taylor Lautner's sister Makena, and it can be safely assumed that it was probably how the lovebirds met. 
RELATIONSHIP WITH TAY DOME
Taylor Lautner and Tay Dome first sparked dating rumors in September 2018, when they were spotted getting cozy while attending a wedding ceremony. 
At the time, there was no confirmation or denial of the rumors from either of them. However, they confirmed their relationship a month later, during Halloween festivities.
Lautner uploaded a photo of himself and Dome wearing matching Space Jam costumes. In the photo, Dome can be seen smiling as the "Abduction" star plants a sweet kiss on her cheek.
Since then, the lovebirds regularly dote on each other on their social media pages. In March 2020, Lautner penned down a sweet message to Dome as she celebrated her 23rd birthday. 
The two also spent the last few months self-isolating together amidst the ongoing novel coronavirus pandemic. In June, the two were spotted looking casual as they enjoyed a coffee date in Thousand Oaks, LA.
Before dating Tay Dome, Taylor Lautner was in a highly-publicized relationship with his "Scream Queens" co-star Billie Lourd. The pair reportedly began dating after meeting on the movie's set, and their 8-month whirlwind romance had everyone rooting for them. 
During that time, Lourd also suffered the tragic loss of her mom, Carrie Fisher, and grandmother Debbie Reynolds in December 2016. Lautner stuck right by Lourd's side and helped her get through the painful ordeal.
Despite the pair seemingly looking unbreakable, their relationship ended sometime in mid-2017. There was no official cause for their breakup, but Lourd went ahead to delete most images of Lautner on her Instagram.
TAYLOR LAUTNER'S DATING HISTORY
Fans may have swooned over Lautner's relationship with Lourd, but it was nothing compared to the hype surrounding his romance with award-winning singer Taylor Swift.
Taylor Swift and Taylor Lautner began their brief three-month relationship in October 2009, after starring in the romantic flick "Valentines Day," and were spotted enjoying several dates around Hollywood.
Despite the hype surrounding their relationship, they parted ways shortly before "Valentines Day" was released in January 2010. Since their split, the two have been very vocal about the relationship, and Swift even penned down a song about the breakup.
Even though their relationship was a brief one, people continue to ask Lautner about dating Swift. On his part, the "Twilight" star has tried to avoid talks about his relationship with Swift.
After breaking up with Swift, Lautner began dating his "Abduction" co-star Lily Collins in November 2010. Their relationship developed while filming together, and Lautner revealed they hit it off from the moment they met. In his words:
"You can feel some sort of chemistry or a connection when you are reading a script with someone for the first time. And that was totally the case with Lily."
Barely a year after they began dating, Lautner reportedly ended the relationship a week before the red carpet premiere of "Abduction."
Lautner was also romantically linked with Selena Gomez. Even though the duo never confirmed or denied the reports, they were spotted on numerous occasions hanging out or grabbing dinner. 
TAYLOR LAUTNER NOW
Taylor Lautner was born on February 11, 1992, in Grand Rapids, Michigan, as Taylor Daniel Lautner. He made his film debut in Robert Rodriguez's "The Adventures of Sharkboy and Lavagirl."
Lautner got his career breakthrough when he portrayed Jacob Black in the "Twilight" film series alongside Robert Pattison and Kristen Stewart. 
Following the massive success of the "Twilight" film series, which came to an end in the 2012 film "The Twilight Saga: Breaking Dawn Part 2," Lautner's career stalled.
The disappointing box office return of the 2011 film "Abduction" did not help Lautner's career, and in the years following Taylor Lautner's "Twilight" stint, he has seen less time on the big screen.
He did enjoy some career rejuvenation in 2014 when he was cast in the suburban British sitcom, "Cuckoo." He eventually waved goodbye to the role in 2019, much to the disappointment of his fans.
Not much has been heard from Lautner since he quit the popular BBC3 show. But he seems to be focused on making the most out of his relationship with Tay Dome, and the shippers are hoping it does not go the way of his former relationships.