Chris Noth's Wife Worked in Bar When They Met — inside 'Mr Big's Personal Life
"Sex and The City" star Chris Noth is married to his longtime sweetheart Tara Wilson and the adorable couple share two sons together. Here is a look into how the couple met, their relationship timeline, and married life so far.
Chris Noth is best known for his role in the 1998 drama, "Sex and The City." On the show, he acted as Mr. Big, a name that stuck even long after the series came to an end.
Over the years, Noth has registered himself as an A-List actor in Hollywood. Time and time again, he has lived up to this reputation with his remarkable acting skills.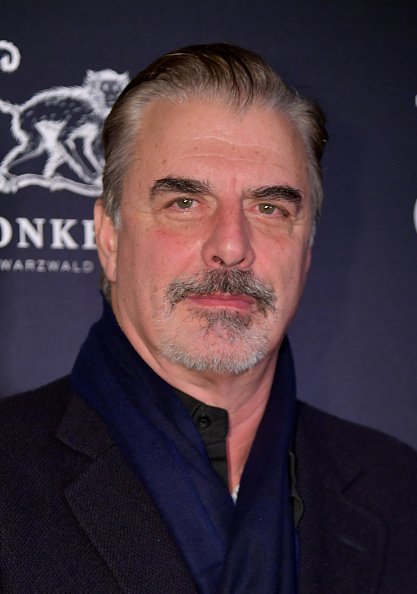 Most impressive about Noth is his dedication to keeping his personal life private while also keeping his family away from the public eye. The actor is married to actress Tara Wilson with whom he shares two children. 
While most celebrities have a history of meeting their partners through friends, at glamorous events, or college, this was not the case for Noth and his wife.
The couple reportedly met when Wilson worked as a bartender at The Cutting Room, a bar owned by Noth, in New York City. There they fell in love, and that was the start of their fairytale love.
Noth clearly understands the essence of family.
In 2008, Noth and Wilson welcomed their first child together, a boy named Orion Christopher, who was born in Los Angeles and weighed 7 lbs., 10 oz at birth.
The following year, the couple took their relationship to the next level after it was reported that the two got engaged and were set to wed.
However, it would be another three years before Wilson and Noth tied the knot in a Hawaiian beach ceremony that they tried to keep as private as possible.
Speaking about his wedding in 2013, Noth admitted that he wanted the ceremony to be extremely private, but the media got wind of it, and soon the news got out that he got married.
In September 2019, Noth shared a photo of Wilson sporting a baby bump while accompanying the image with a caption announcing that they were expecting their second child together.
On February 18, 2020, Noth and Wilson became proud parents again after welcoming their second son, Keats, whom the actor described as a gift from heaven.
Noth might have a successful acting career, but he loves nothing more than being a dad. In 2016, the "Sex and the City" star opened up about his role as a dad, detailing some of the fun moments he shares with his son, Orion.
Despite all of the money and the fame, Noth clearly understands the essence of family, and for him, his beautiful wife and children will always come first.