Jessica Marie Blosil Is Marie Osmond's Adopted Gay Daughter — Get to Know Her
Singer and talk show host Marie Osmond, best known for hosting "Donny & Marie" in the late 70s, has more children than your typical celebrity. One of them is Jessica Marie Blosil.
Marie Osmond and Steve Craig, her first husband, tied the knot in 1982. The following year, they welcomed their first child, Stephen. Unfortunately, they parted ways in 1985, but they never really stopped loving each other.
In 2009, after being apart for over two decades, Marie and Steve rekindled their love story. Two years later, they got married again in Las Vegas. It is important to point out that Marie put on her first wedding dress for their Vegas wedding.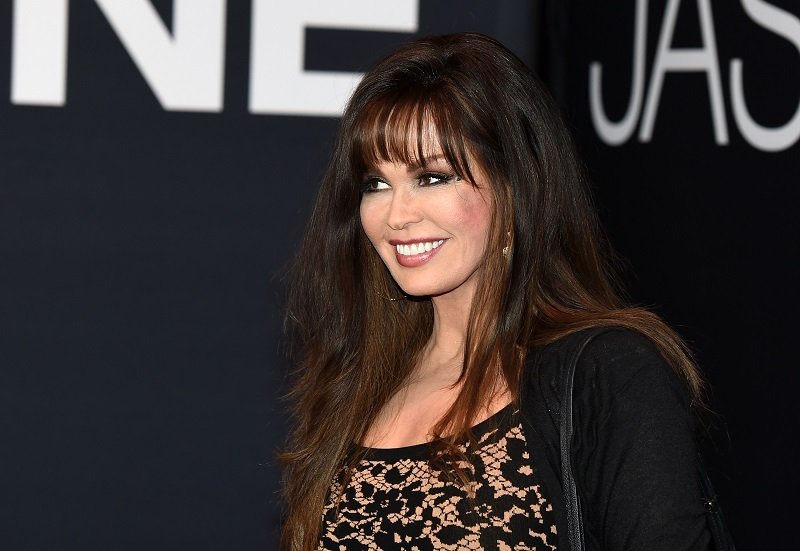 MARIE OSMOND'S CHILDREN
During most of those years that Steve and Marie were not together, she was in a relationship with Brian Blosil. The former couple said "I do" in 1986 and divorced in 2007.
Together, they had seven children: two biological – Matthew and Rachael – and five adopted – Brandon, Brianna, Michael, Abigail, and Jessica.
Unfortunately, after Marie and Brian divorced in 2007, Michael started dealing with depression and addiction. In 2010, he passed away after jumping from the roof of his Los Angeles apartment. He was only 18 years old.
Following his passing, Marie relied on her Mormon faith and family to find comfort. Marie Osmond's daughter, Jessica Marie Blosil, was probably one of the people who helped her the most.
It is still unclear if Jessica Marie Blosil and her wife are planning on having children.
JESSICA MARIE BLOSIL'S LIFE
Unlike her famous mother, Jessica decided to live her life away from the spotlight. Instead of following in her mother's footsteps, she works as a police officer in Provo, Utah.
Apart from that, Jessica has spent years counseling people to get off drugs. In 2009, Jessica made headlines after it was reported that she was lesbian.
Marie was eventually asked about it, and she said that she and Jessica had a "great relationship," and it didn't matter whether she was gay. The singer also said that it should be Jessica talking about her own sexual preferences.
A couple of years later, after Jessica Marie Blosil came out, Marie spoke frankly about it, claiming that the God she believes in is one of love instead of fear.
She went as far as to support same-sex marriage by saying that she also believed in Jessica's civil rights. Before admitting that she didn't think God made "one color flower," Marie said:
"I think that my daughter deserves everything that she desires in life. She's a good girl. She's a wonderful child."
JESSICA MARIE BLOSIL'S WIFE
In June 2019, Jessica made headlines again after Marie revealed on social media that her daughter married Sara, her longtime partner, and current wife.
Shortly after the nuptials took place, Marie admitted that her daughter was "loving" married life. The singer pointed out that she was happy that Jessica had someone in her life, as well.
As per Jessica Marie Blosil's siblings, they all have great lives, too. Stephen is an actor who appeared in "It Nearly Wasn't Christmas" and is married with three children.
Rachael is married to fashion designer Gabriel Krueger and shares two children with him. Brandon, on the other hand, lives his life away from the spotlight.
Fun times with my daughter Jessica today!! 💕 #TGIF what are you doing this weekend? pic.twitter.com/c9mDRVAoCd

— Marie Osmond (@marieosmond) October 29, 2016
Brianna is a makeup artist married to David Schwep, a man 21 years older than her. Together, they have two children. Matthew is a dedicated Christian who has spent some time developing his relationship with God.
Finally, Marie's youngest daughter, Abigail, graduated from high school in 2020. At the moment, it is still unclear if Jessica Marie Blosil and her wife are planning on having children. One thing is sure: Marie loves having grandchildren!
If you or someone you know is considering suicide, please contact the National Suicide Prevention Lifeline at 1-800-273-TALK (8255), text "help" to the Crisis Text Line at 741-741, or go to suicidepreventionlifeline.org.