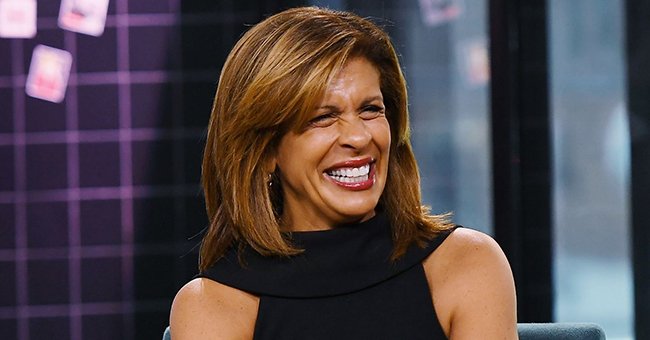 Getty Images
See Hoda Kotb's Secret I Love You Signal to Daughter Haley during Thanksgiving Parade Coverage

Hoda Kotb melted hearts after sharing an adorable clip showing her three-year-old daughter Haley reacting to a secret signal she sent while hosting on Thanksgiving Day.
Television personality Hoda Kotb spent Thanksgiving co-hosting the annual Macy's Thanksgiving Parade, but that did not stop the doting mom from sending love to her daughter.
Taking to Instagram, Kotb shared an adorable clip of her oldest daughter, three-year-old Haley Joy, reacting to a secret "I love you signal" she sent to the little one while hosting a show on Thanksgiving Day.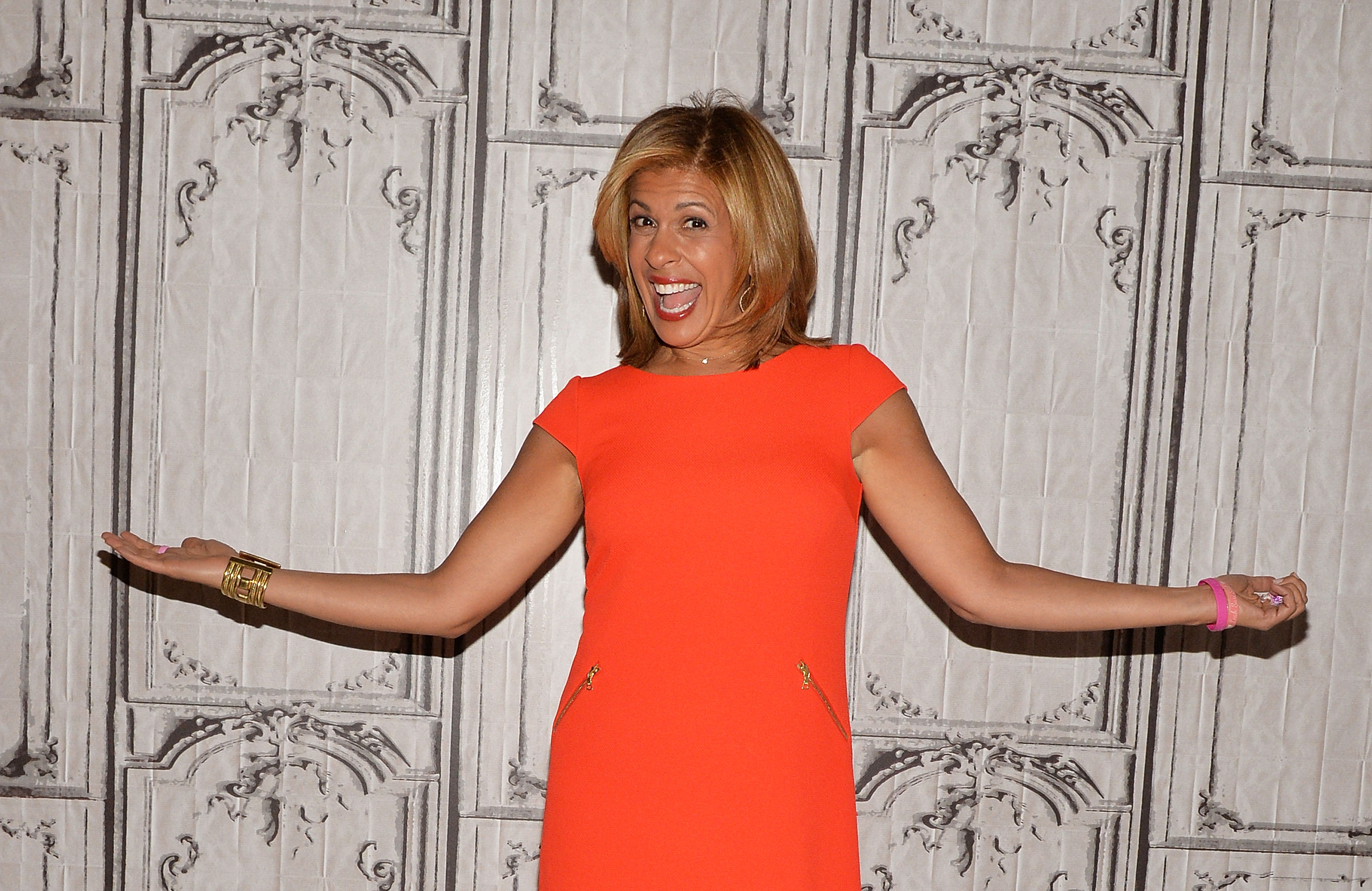 "Today" show host Hoda Kotb during her 2016 visit at the AOL BUILD series event | Photo: Getty Images
The clip showed Kotb holding a microphone in one hand while speaking alongside her co-host Savannah Guthrie on a big television screen. With the other hand, Kotb stylishly tugged at her ear.
The video then showed Haley and Kotb's fiancé, Joel Schiffman, sitting on the couch with the little one letting out a burst of heartfelt laughter after seeing her mom on the television. Kotb captioned the video writing:
"Told Haley I would give her a secret signal from parade to say I love you! "
The proud mom concluded her caption by telling fans that her youngest daughter, Hope Catherine, slept through the parade. Kotb's adorable post seemed to thrill several fans and followers who flocked to the comments section to gush over how adorable the sweet mother-daughter moment was.
Last month, the television host revealed that she and Schiffman had completed the paperwork for their third adoption.
Kotb and Schiffman, who was only the television personality's boyfriend at the time, adopted Haley in February 2017, making the"Today Show" host a mom for the first time.
The journalist's decision to adopt came ten years after breast cancer treatment left her unable to conceive. Though she gave up hope of ever becoming a mother, Kotb is now a proud mother of two.
About a year ago, Kotb announced that she had adopted Hope, making her and Schiffman proud and happy parents for the second time. While two kids might seem to be a lot of work for many, Kotb and Schiffman are not ready to give up having more children just yet.
Last month, the television host revealed that she and Schiffman had completed the paperwork for their third adoption. While speaking to DailyMail, Kotb explained that they were not sure what the outcome would be yet, but are hoping and praying for the best.
The television personality added that she and Schiffman believe they have enough love to give to their kids and added that their family was only getting by the day.
With Kotb's love for her kids, there is no doubt that she is a great mother to Haley and Hope. It is safe to say these two are in for a lifetime of parental affection from their famous mom.
Please fill in your e-mail so we can share with you our top stories!