Nikki Bella Dreads Having Difficult Talk with Artem Chigvintsev about the Future — Here's Why
Nikki Bella has been through quite a lot in her love life. However, she has also learned a lot, especially when it comes to communication. It would seem that some of these lessons are coming to play once more.
Former professional wrestler and TV personality Nikki Bella appears to be gearing up for a difficult discussion with her fiancé, Artem Chigvinstev. According to reports, a new cut of the former wrestler's show, "Total Bellas," shows that Nikki had some doubts about the relationship.
Nikki and Chigvinstev got engaged earlier this year and now have a baby boy, Matteo. However, the cut from "Total Bellas" appeared to have come from before she put to bed.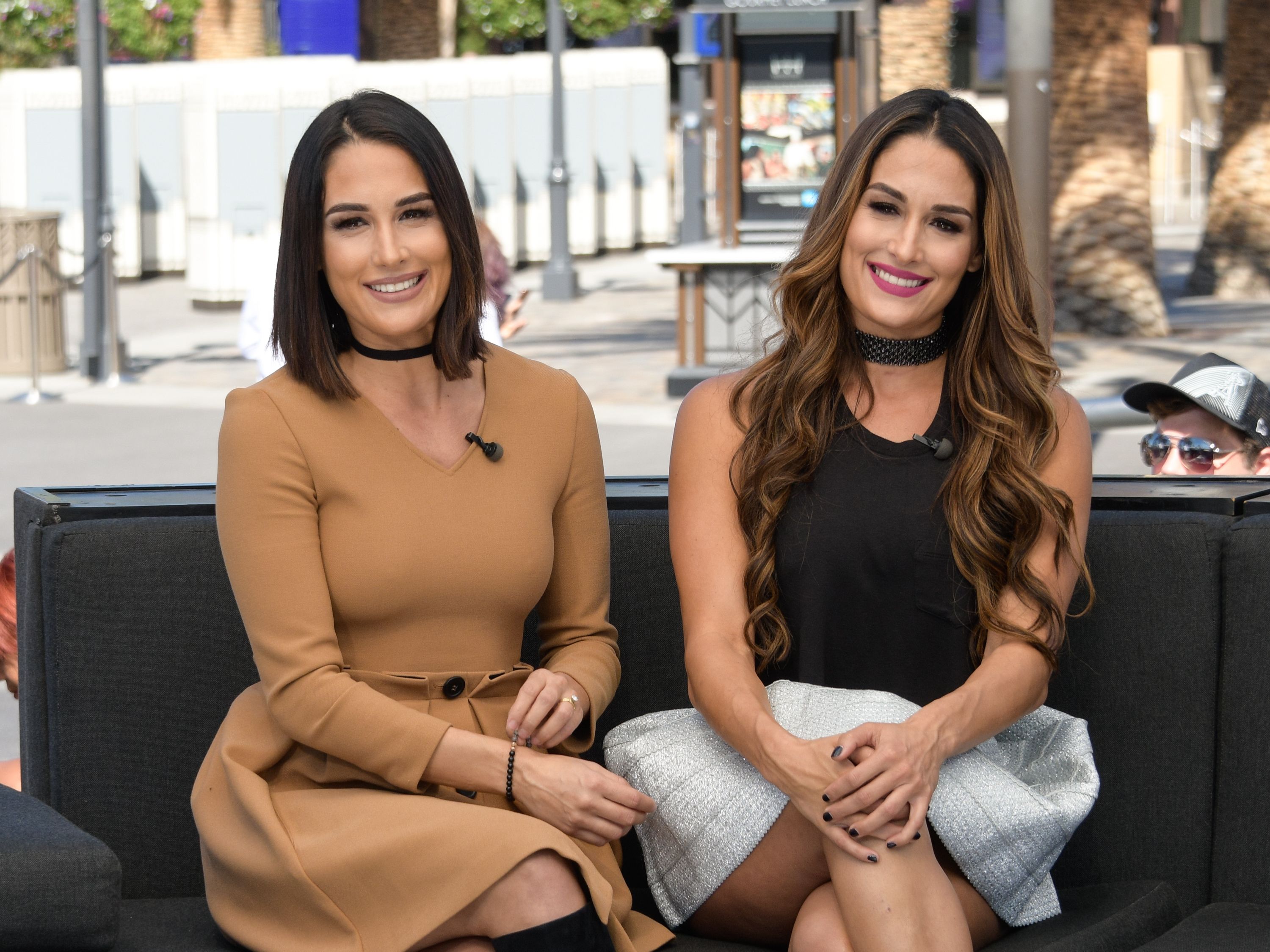 A visibly-pregnant Nikki is seen sitting at a tea party with her sister, Brie, and her daughter Jodie. In the cut, the sisters were discussing some of the issues that Nikki was witnessing.
The professional wrestler clearly explains to her sister that Chigvinstev, a professional dancer, had no will. Shocked, Brie replied:
"Artem doesn't have a will? Nicole, he needs to get one. Because you guys aren't married, you really have to kinda sit down and think about all these different little parts."
Brie also highlighted that the couple would need to discuss co-parenting, especially considering that a breakup was possible. Nikki did not want to imagine such a scenario.
If they can discuss past rapes, they should be able to talk about their future together.
However, she also alluded that having such discussions was difficult since she and Chigvinstev were not married yet. The relationship between Nikki and Chigvinstev has been a whirlwind one. However, the couple also appears to keep their relationship going, through the hardships.
While Nikki seemed unsure about the relationship in the recent cut, the pair appears to be fine now. Chigvinstev recently won season 29 of "Dancing with the Stars," and Nikki was one of the firsts to congratulate him on social media.
Still, Nikki and Chigvinstev have had some pretty intense discussions already. Once, the former WWE star opened up about being raped at the age of 15, as well as another assault that happened two years after that.
If they can discuss past rapes, they should be able to talk about their future together. Things also get a tad complicated when Nikki's ex, former wrestler and actor John Cena, is factored into the equation.
Cena and Nikki were engaged before she met Chigvinstev. While they are no longer together, the former flames remain in contact. She recently her ex a congratulatory message after Cena secretly tied the knot with his new wife, Shay Shariatzadeh.
This is following confirmations that Cena had congratulated Nikki on Matteo's birth. Nikki has confirmed that Chigvinstev is "totally fine" with her keeping contact with Cena. In an interview, she explained that he is secure about things, and he knows that they are just friends.