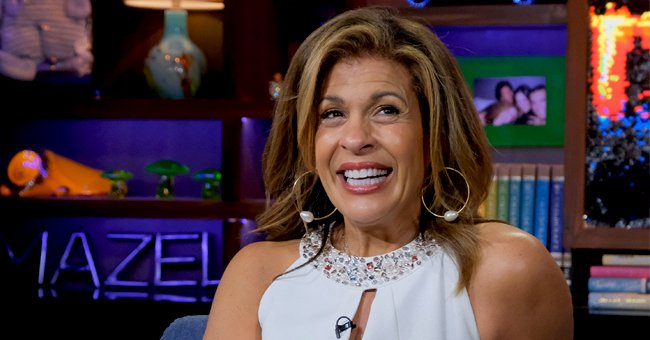 Getty Images
Hoda Kotb Once Admitted She Loves Karaoke – Check Out Her Vocal Talent

"Today" co-host Hoda Kotb has a not-so-secret passion for karaoke, and she never misses a chance to take to the stage at a random bar to sing her lungs out with her favorite song.
56-year-old journalist and television personality Hoda Kotb is very humble when it comes to taking a compliment about her rarely heard singing voice, but one thing that she doesn't even try to hide is her passion for karaoke.
Kotb admitted this during an October 2018 appearance alongside her "Today" co-host Savannah Guthrie on Jimmy Fallon's "The Tonight Show," on which the two women played "Most Likely To" with the comedian-turned late-night show host.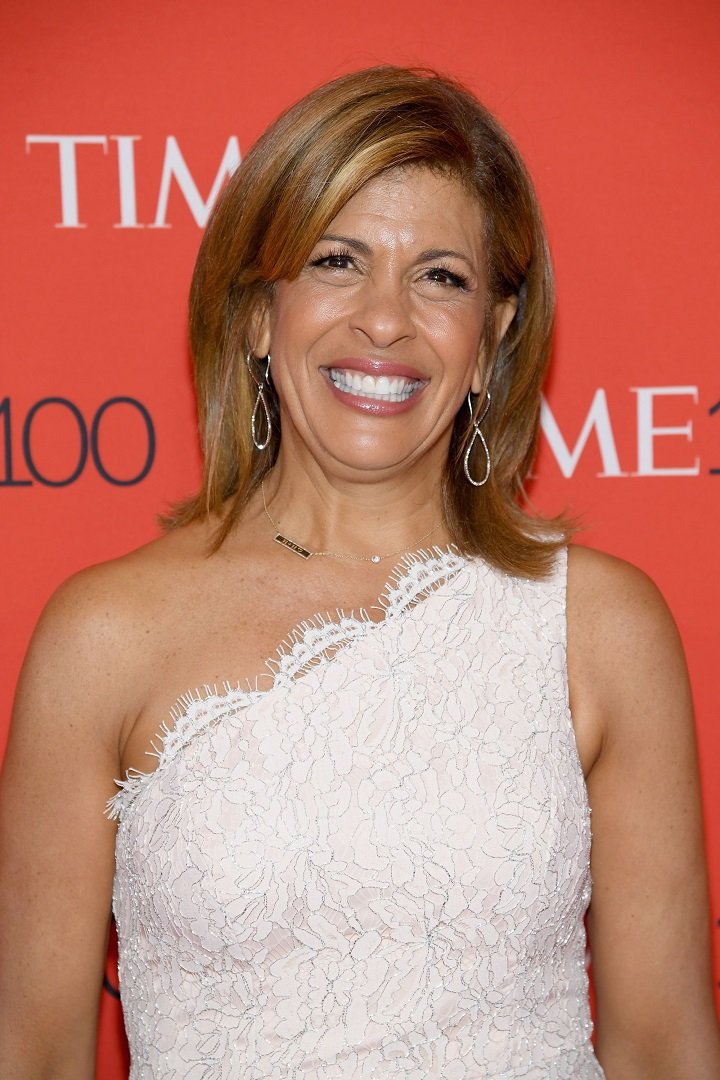 Hoda Kotb attending the 2018 Time 100 Gala at Jazz at Lincoln Center in New York City in April 2018. | Image: Getty Images.
Following a few other questions, Fallon asked the pair, "who's most likely to sing at a karaoke bar?" to which Kotb rushed to answer that she was as likely as Guthrie to do so.
But neither Fallon nor Guthrie seemed to be convinced by Kotb's answer, and it was Fallon who insisted on the fact that Kotb has a "good singing voice" and that he remembered listening to her singing.
Kotb reacted to these compliments with nervous laughter, and after denying have a good voice for singing, she went on to concede to Fallon that she did "loved karaoke."
Upon hearing this, Fallon proceeded to ask Kotb what was her song of choice when performing in a karaoke. Without a moment of doubt, Kotb cited rapper Flo Rida's song "Low" as her favorite song for karaoke at that time.
This is all the "Tonight Show" resident band needed to hear to start playing the hit song, and true to her reputation as an unabashed woman, Kotb sang the first lines of the song, earning strong applause and cheers from the audience.
Apart from serving to showcase Kotb's lesser-known vocal talents, the episode proved that besides being colleagues and co-workers, she and Guthrie are great friends with a lot of shared stories to tell.
SINGING WITH A STAR
All the modesty in the world wouldn't hide the fact that Kotb has had epic karaoke moments, including a time on which she shared the stage with country music hitmaker Blake Shelton, in a moment that was caught on video in 2017.
During an industry-only karaoke night hosted by Smithworks Vodka in June of that year, ahead of the 2017 CMA Fest, Kotb picked Shelton's song "Boys 'Round Here" for her karaoke number.
Having missed the start of the song, Kotb's ask Shelton, who was in the crowd, for a cue, and after he effectively helped her find her way into the song, he ended up taking to the stage to join her for the song's chorus.
MARKING AN ANNIVERSARY
Back in April 2020, Kotb marked her first anniversary as co-anchor of "Today with Hoda & Jenna" Jenna Bush Hager, an occasion that neither of them wanted to miss, even if it happened right at the start of the COVID-19 quarantine.
On the special date, Kotb and Hager connected via video chat to greet each other and to celebrate the great experiences the two have shared on the show so far, accompanying it with a throwback video montage.
Please fill in your e-mail so we can share with you our top stories!