Tristan Thompson Wants to Have Khloé Kardashian and Daughter True in Boston for Christmas
A source has revealed that NBA star Tristan Thompson's Christmas wish is to have his daughter True and her mother Khloe Kardashian with him in Boston for the holidays. 
Tristan Thompson will be spending his Christmas day on the basketball court, trying to help his team defeat the Brooklyn Nets as the 2020/2021 NBA season tips off. 
The development means the NBA star will be spending his first Christmas in Beantown, and he does not want to spend it alone, a source has revealed.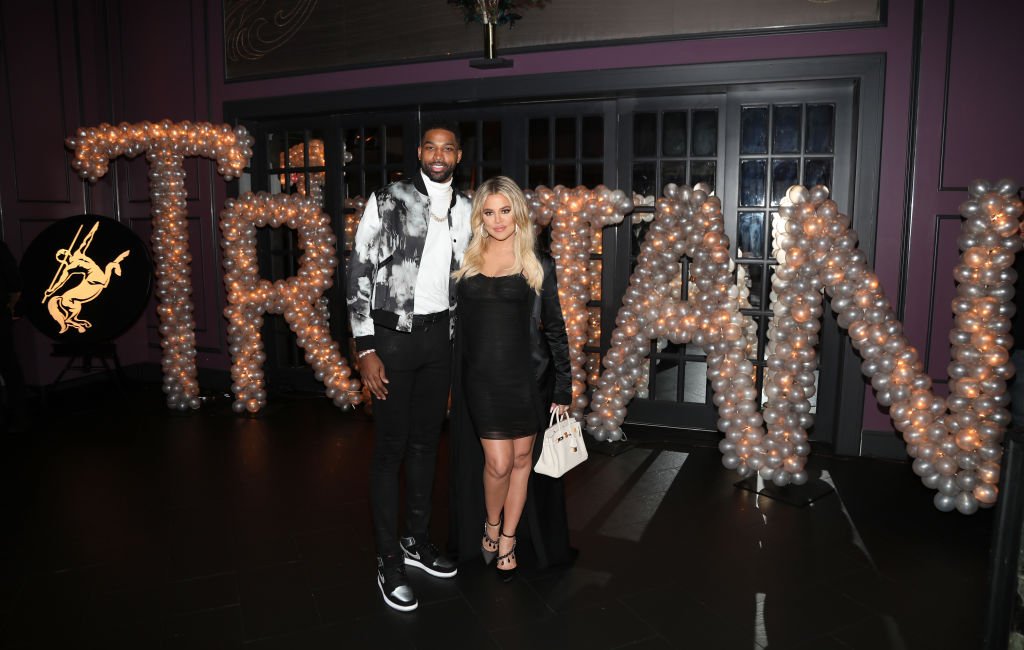 In an exclusive chat with HollywoodLife, a close source said Thompson would love Khloe Kardashian and their daughter True to be in Boston for his first game on Christmas day. 
However, despite his desires, the basketballer will understand if Kardashian and their daughter decide to remain in Los Angeles. If that is the case, he will ensure he finds time to spend the festive period with them in another way. 
The source further explained that barring any travel restrictions, Kardashian and True could fly to Boston and spend Christmas morning with Tristan, as the Celtics vs. Nets game does not begin until 5 pm Eastern. 
That means the couple and their daughter can enjoy Christmas before Thompson joins his teammates on the court. However, the couple understands the situation and will not make any drama out of it if things do not work out. 
Questions were asked about the state of Kardashian and Thompson's relationship after she unfollowed him. 
Following Thompson's move to the Boston Celtics, there were talks about what it meant for his relationship with Kardashian and their daughter. 
However, sources close to the couple told TMZ that Kardashian and True would not be moving to the East Coast with the basketballer as Los Angeles will always remain her home.
Kardashian only plans to make extended visits to Boston with the 2-year-old True to visit her father. That would only happen when her usually busy schedules allow. 
The couple remains committed to making their long-distance relationship work as they continue their reconciliatory path after their fallout following Thompson's cheating scandal. 
In a snippet from a November episode of "Keeping Up With The Kardashians," Kardashian FaceTimed with her best friend, Malika Haqq, telling her that things between her and Thompson were great and that they are in a good place. 
She admitted Thompson is still in love with her but said she feels a little more pressure from him, with even her family members asking if they are sleeping together. 
Last month, questions were asked about the state of Kardashian and Thompson's relationship after she unfollowed him in response to exclusive accusations Larsa Pippen made against him. 
However, Kardashian broke her silence on the breakup rumors with a video of a bouquet of roses Thompson sent to her as he congratulated her for winning E!'s People's Choice award for Favorite Reality Star of the Year. 
Kardashian also tagged Thompson to the video. The couple continues to rebuild their relationship, and though things remain unclear at the moment, the love they share is undeniably present.