Boxing Champ Floyd Mayweather Confirms Exhibition Match for Next Year with YouTuber Logan Paul
Fans are bursting with excitement as the undefeated boxing champion Floyd Mayweather announced his return to the ring for a special exhibition match with YouTube star Logan Paul.
Floyd Mayweather Jr. is undeniably one of the greatest boxers of all time with an undefeated record of 50–0. The athlete will be returning to the ring for a special match with none other than YouTube sensation Logan Paul.
The champ announced the news on Instagram with a promotional video of the upcoming match. The short clip captured Mayweather and Paul side by side, followed by scenes of the duo showing off their skills.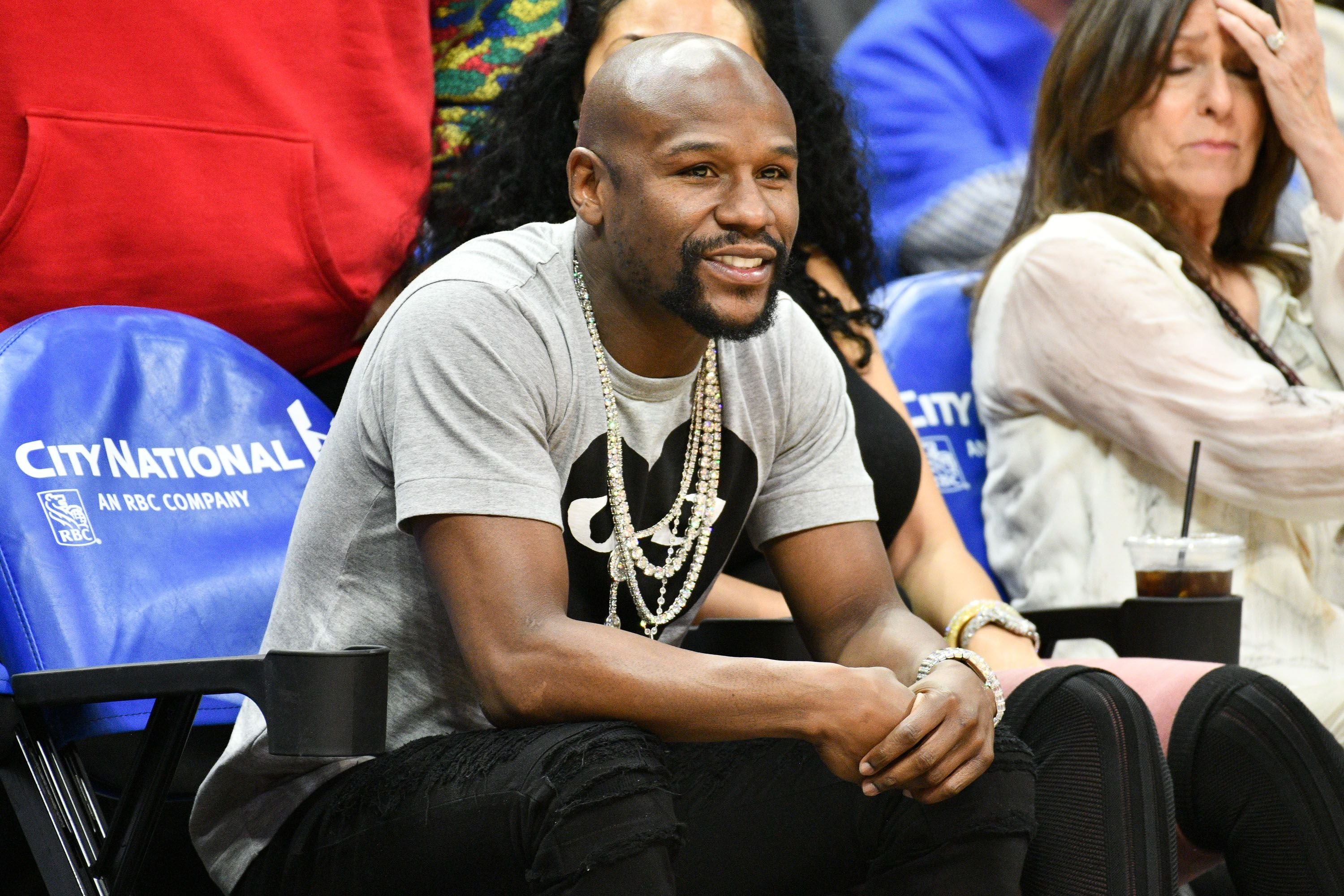 Fans flooded the post with over a million likes and expressed their excitement for the unexpected matchup in the comment section. The athlete's caption that announced the date and stream site read:
"Super Exhibition Feb. 20, 2021 !!!! Early Bird Special on sale NOW!!!! @Fanmio"
This marks the second time Paul will be professionally boxing after losing a match to fellow YouTube star KSI. Although "The Thinning" star and his brother Jake have engaged in celebrity matches, this will be the first match with a pro-boxer.
Logan began his career on Vine with hilarious videos often with his brother, Jake.
The surprise match has gone viral on social media, and many fans are in disbelief. While others have found humor in the situation, suggesting Mayweather was fighting to avenge the loss of retired NBA star Nate Robinson to Jake Paul.
Paul's representatives approached Mayweather's team about the match earlier this year, but they couldn't get the champion to participate. This prompted the YouTuber to attack the athlete on social media with claims that he could defeat him.
The 43-year-old finally responded to Paul in November with a statement on Twitter. He reminded the 25-year-old of his victory against UFC star Conor McGregor in 2017 and stated that he would receive the "same treatment."
This exhibition match is another milestone for the YouTuber, who rose to fame in 2014. Logan began his career on Vine with hilarious videos, often with his brother, Jake, and was known for his dangerous stunts.
By 2015, he became one of Vine's greatest YouTube stars, and he struck sponsorship deals with HBO and Pepsi. Then Paul launched his acting career and appeared in movies like "The Space Between Us" and other shows.