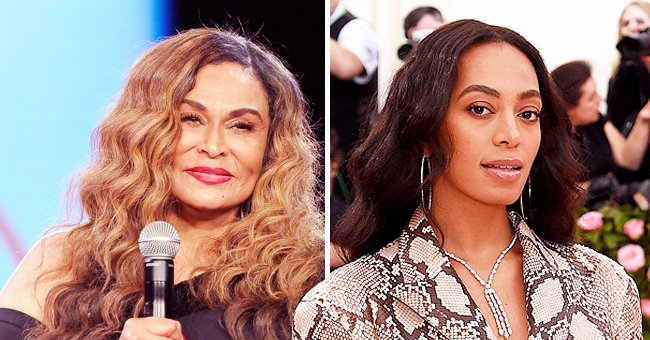 Getty Images
Solange's Son Is a Carbon Copy of Grandma Tina Lawson — See the Comparison Photo from Her Youth

Tina Lawson shared "a blast from the past" inspired photo showing a polaroid image of her younger self and a photo of her grandson, Julez Smith, looking exactly like she did back then.
Beyoncé and Solange Knowles' mom Tina Lawson went down memory lane, chucking up a vintage snapshot from her teenage years and showing off the striking resemblance of her and her growing grandson, Julez Smith.
In the post, Lawson shared a picture collage of her young self and another of Solange's son Julez when he was younger as well. The pair had the same sweet smile as they posed for their photos that were years apart.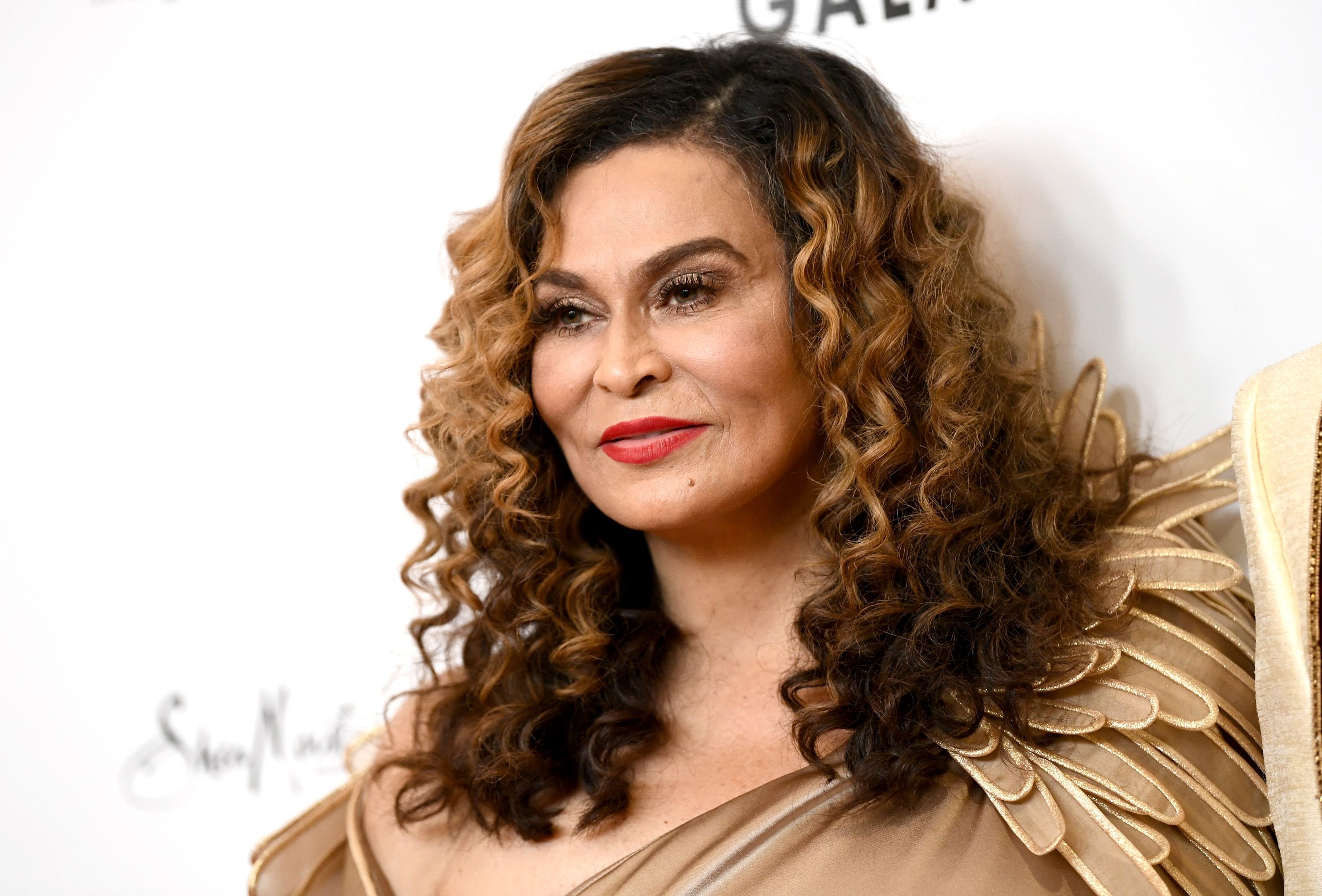 Tina Knowles at WACO Theater's 2nd Annual Wearable Art Gala on March 17, 2018 | Photo: Getty Images
Anyone viewing both frames would realize the striking features they share like their eyes, perky nose, and same rosy lips. The pair even registered similar facial expressions in both snapshots.
The star grandma could not help gushing over the uncanny resemblance as she shared some of her fond memories behind her own photo. With a laughing emoji, she wrote in her caption:
"I reposted this Julez looking like my twin! On this photo, I cut my bangs so low they look crazy…"
Lawson is known as music maestros Beyoncé and Solange's mom. In her path as a mom and wife, the star endured the ups and downs that came with her marriage.
Lawson once revealed that she had to devise a way to get her girls to become best of friends or at least be close-knit.
In a revealing chat with her pals, Vanessa Bell Calloway and Lyn Whitfield, Lawson opened up about how she was devastated after making a final decision to divorce Matthew Knowles, her husband of 33 years.
The star mom made it known that she was deeply in trauma because she felt her marriage had failed. However, her famous daughters did not let her dwell in such a notion for so long.
Beyoncé and Solange encouraged their mom to look on to the brighter side and stay optimistic. Lawson happily noted that her girls took care of her just like she did them when they were younger.
As little girls, Beyoncé and her younger sister built a strong friendship which their mom encouraged. Lawson once revealed that she had to devise a way to get her girls to become best of friends or at least be close-knit.
Lawson, a fashion designer, enrolled her girls for therapy sessions at their young ages. She shared that she wanted Beyoncé to be sensitive to Solange.
The therapy sessions helped a lot, and until this day, fans get to see the sibling love that emanates from the award-winning stars.
Please fill in your e-mail so we can share with you our top stories!