Check Out Morris Chestnut's Model Daughter Paige Stun in a Lara Croft Outfit (Photos)
Morris Chestnut's daughter Paige recently shared new images of herself on Instagram, and fans could not stop gushing about her gorgeous Lara Croft outfit.
Morris Chestnut's 22-year-old daughter, Paige, is a stunning beauty, and it is no wonder that she enjoys sharing gorgeous photos with her fans on social media.
In a recent Instagram post, Paige shared photos of herself donning a pair of shorts with a white crop top showing off her flat tummy and toned body. She accessorized wearing two black gloves while holding fake guns.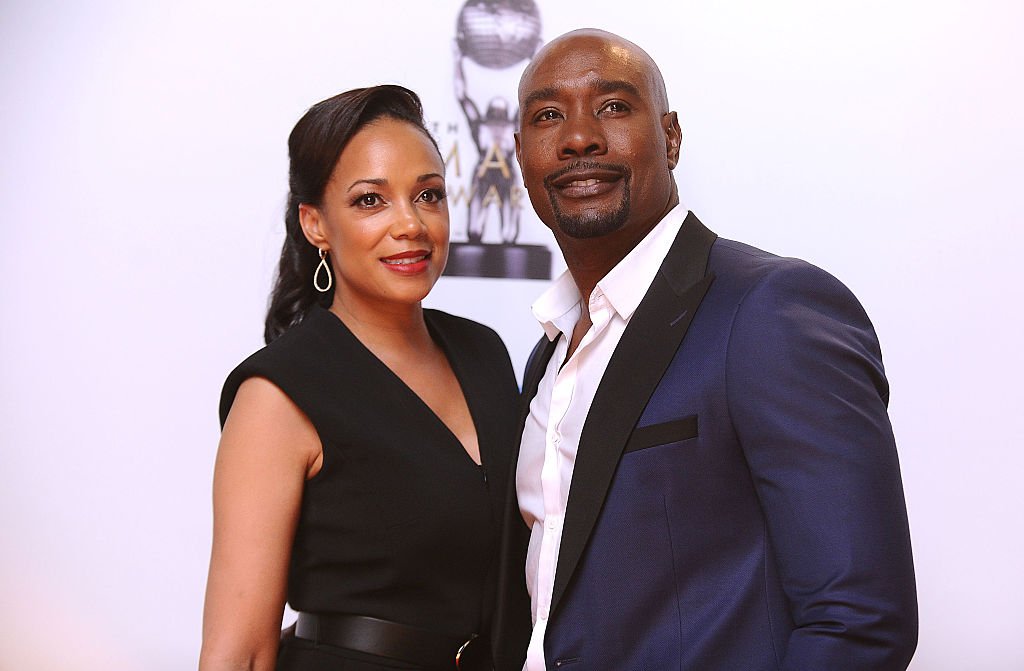 Paige topped off her outfit with black holsters worn around her thighs and upper torso. In the first picture, she pointed one of the guns at the camera while holding up the other one.
The second slide simply captured her holding the guns with one hand down and the second up. The last slide, however, saw her flashing a gorgeous smile while posing.
The 22-year old's outfit was inspired by the famous "Tomb Raider" character Lara Croft. She went on to draw inspiration by adding a quote by the fictional character. She wrote:
"'The extraordinary is in what we do, not who we are' -Lara Croft?."
Paige's gorgeous pictures caught the attention of many fans who took to the comments section, gushing about how beautiful she looked with her outfit.
Morris shared Paige with his wife of over two decades, Pamela. In addition to their daughter, the couple is also parents to a son Grant, whom they welcomed in 1997.
The actor reportedly once revealed that he lets Pamela be the woman in their home.
With Morris's successful career in Hollywood, he undoubtedly has a busy schedule, but this has not stopped him from prioritizing his marriage to Pamela and being a father to his kids.
In 2016, the actor gave fans a glimpse of the sweet father-daughter moment between him and Paige just before she went for her prom, looking super gorgeous in a lovely blue dress. It was indeed a proud moment for Morris.
About the secret of his long-lasting marriage, the actor reportedly once revealed that he lets Pamela be the woman in their home while allowing him to be the man.
Morris further explained that he always reminds his wife how much he loves her and how important she is to him despite the attention he might be getting from fans.
Finally, the actor attributed his successful marriage to mutual respect, adding that it was the number one reason he and Pamela had lasted together for that long.
Hollywood comes with its glitz and glamour, but for Morris, family is where his heart really is, and he has a happy wife and beautiful kids to show for it!