'Home Town' Star Erin Napier Marks 16th Anniversary since Meeting Husband with a Throwback Pic
Via Instagram, "Home Town" star, Erin Napier, celebrated her relationship with husband, Ben Napier, as a special tribute to their first meeting sixteen years ago.
Television personality Erin Napier met her husband, Ben Napier, sixteen years ago. To mark the 16th anniversary of their meeting, the mother-of-one shared some heartwarming throwback photos.
In a series of three pictures and an accompanying caption, the "Home Town" star told their enviable love story, from their first meeting to falling in love and eventually becoming a married couple.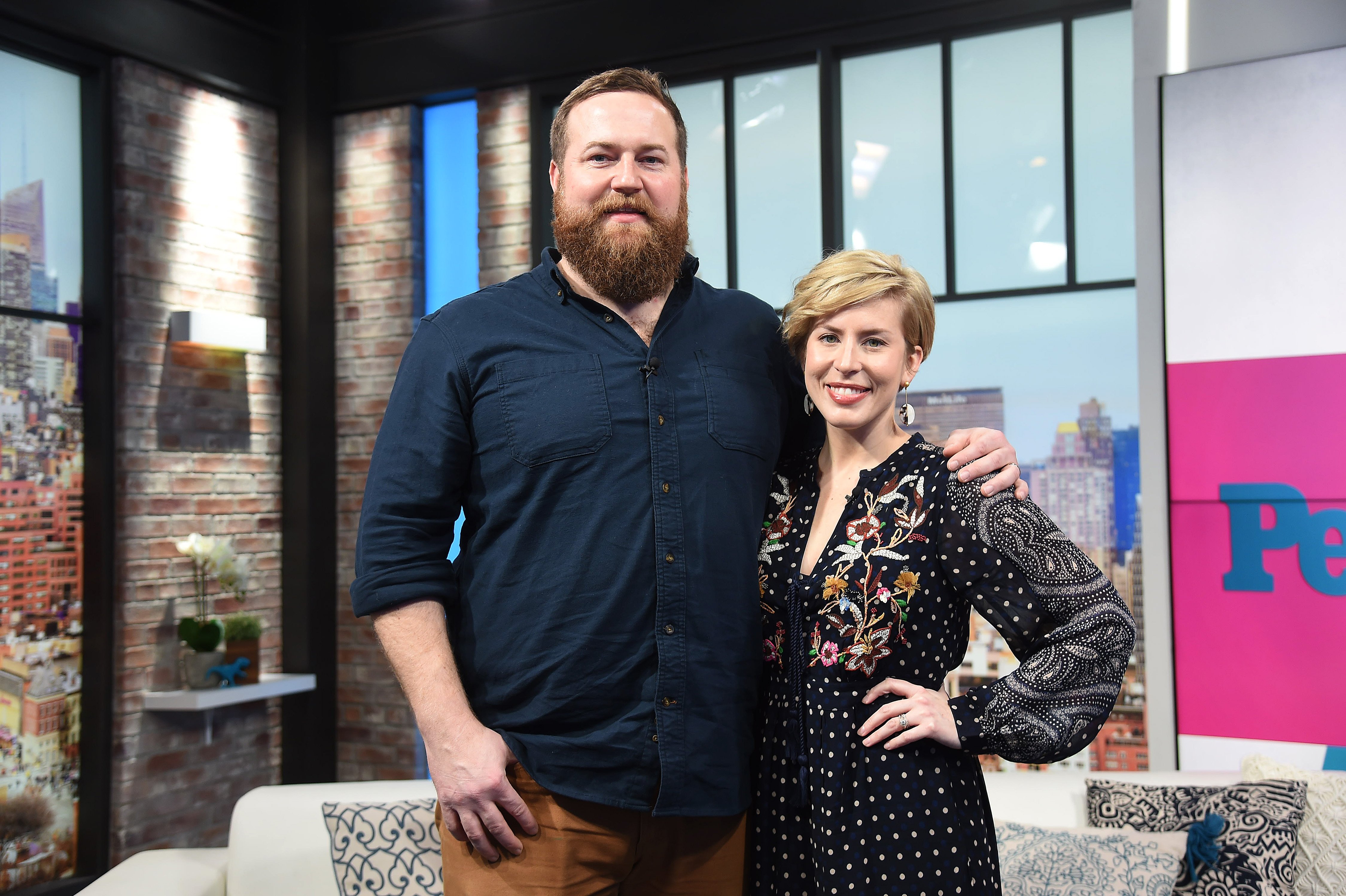 The first pic showed the couple engrossed in some home renovations in a house that looked dilapidated. In the second, the pair are seated on the stair leading to the front door. 
They looked happy as Erin leans on Ben's shoulder. In another shot, the two snuggled up close to each other, both concentrating on something in the background.
Her caption reflected on their first meeting, her admiration for him, and how she fell in love with his "popular but not exclusive" nature sixteen years ago. The lengthy post began thus:
"16 years ago today, I got to spend the day with my biggest secret crush of all time. One week later, we knew we would get married..."
Erin went on to quote an excerpt from their book, "Make Something Good Today," which was more of a narrative of their journey to finding love. The star recounted how she admired Ben from afar.
This was long before their meeting and she believed at the time, she was not his kind of girl. Despite being handsome, and popular in school, Ben exhibited a level of kindness, joy, and generosity that appealed to her.
Eventually, Erin's long-time crush noticed her. They spent one fateful day together and fell in love instantly. The "Home Town" star also announced the release of her show's fifth season, which premieres on January 3.
Fans received the news delightfully, expressing their joy while wishing Erin more blissful years with Ben, whose spin-off show, "Home Town: Ben's Workshop," would premiere a day after the "Home Town's" upcoming season.
Ben announced the release of his new show in early December. The series would feature Ben Napier building extraordinary woodwork crafts, with guest appearances from stars like Chris Lane, Loni Love, and Scott Kelly.
This comes weeks after Erin and her husband celebrated their twelfth wedding anniversary. To mark the huge milestone, the mother-of-one shared a touching video from their wedding held on November 22, 2008.
The clip captured some of the most remarkable moments from the intimate ceremony. Via caption, Erin, who shares a 2-year-old daughter, Helen, with Ben, reflected on how grateful she was to have a husband like him.
She also disclosed that watching the wedding video all over again moved her to tears. Certainly, those were tears of joy, triggered by years spent together in marital bliss and the hopes of many more to come.