Ozzy Osbourne's Incredible Journey from Rock 'n' Roll Star to Doting Dad
Legendary metal rockstar Ozzy Osbourne has lived an incredibly eventful life — from the humble beginnings in Birmingham as one of six kids to the stages of London, biting off the head of a bat. Let's take a look at his life's journey.
Ozzy Osbourne is a rockstar who does not need an introduction. Having dominated the heavy metal music scene in the '70s as the lead vocalist of the heavy metal band Black Sabbath, Ozzy had a rather interesting journey to fame.
From his days of seeking escape from his mundane life as a factory worker to his days of touring countries, ruling stages, and his days of becoming a proud father, here is a look at the highlights of Ozzy's incredible journey.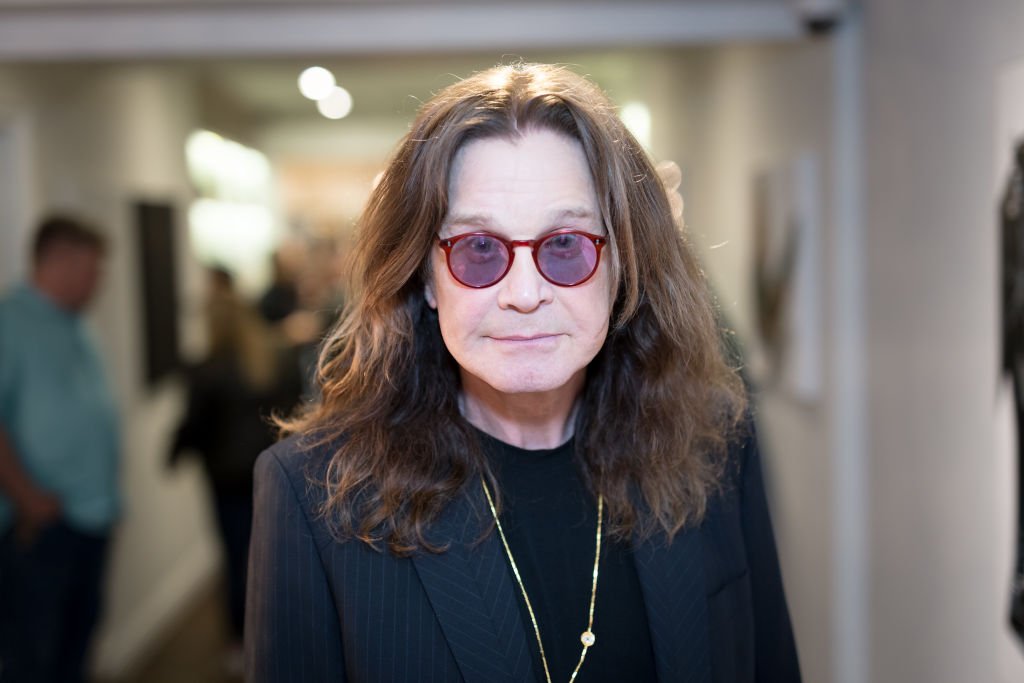 THE VERY BEGINNING
Born in Birmingham, England, Ozzy, born John Michael Osbourne, was one of his parents' six children. He became drawn to music at the age of 14 when he first listened to the Beatles.
He reportedly credits the Beatles' 1963 tune, "She Loves You," as his inspiration to become a musician. At 15, he quit school and found work as a laborer on a construction site.
He was also employed as an apprentice toolmaker, plumber, and car factory horn-tuner. At some point, he even attempted burglary and found himself in prison for six weeks.
JOURNEY TO STARDOM BEGINS
Late in 1967, Geezer Butler put together his first band, Rare Breed, and not long after, he recruited Ozzy to serve as vocalist.
After they played two shows, Rare Breed broke up only for Ozzy and Butler to reunite again and form a new band, Earth, with guitarist Tony Iommi and drummer Bill Ward.
CHART-TOPPING SINGLE
In August 1969, the group changed their name to Black Sabbath and wrote their first song that took on a darker theme, "Black Sabbath." Both the lyrics and the band name were a way of paying homage to the 1963 Boris Karloff film.
HELLO FAME
At this point, things suddenly started to come together. They noticed how their audience loved being frightened and decided to fully digress to a new theme — a heavy blues style of music laced with gloomy sounds and lyrics. 
The name sounded ominous, often filling people with wonder and even fear. That response gave the band a direction to follow.
Despite only a small investment from their US record label Warner Bros. Records, Black Sabbath went on to enjoy swift and enduring success. 
SMASH HIT JAMS
With the help of Tony Iommi's incredible guitar riffs, Butler's lyrics, Bill Ward's dark tempo beats on the drums, and Ozzy's eerie vocals, their early records became smash hits.
Fans could not get enough of the band's first two albums, "Black Sabbath" and "Paranoid." Both were certified gold only a year after release. They also got some significant airplay. 
News of Ozzy's infidelity got out, and it seemed like their marriage had hit the end of the road. 
SIGNS OF A BUDDING ROMANCE
Around the time of Black Sabbath's rise to fame, Ozzy met Sharon Arden (now Sharon Osbourne), a woman who would, in time, end up being his wife.
Somewhere along the line, she ended up being their manager, and although the relationship was strictly professional then, it was the start of something beautiful.
However, in 1971, he married his first wife, Thelma Riley, after meeting at a Birmingham nightclub called the Rum Runner. 
By September 1972, the band had released their fourth studio album, "Volume 4," and very quickly snagged gold status in less than four weeks. It was the band's fourth release to sell a million copies in the US consecutively.
BRIEF DISMISSAL AND MUCH-NEEDED RETURN
In 1978, Ozzy left the band for three months to pursue a solo project he called Blizzard of Ozz. His father reportedly suggested the project's title. The musician was out of the band and ready to focus on his own solo dreams.
Months after his exit, Ozzy returned to Black Sabbath at the request of the other members. They carried on with lots of tension and contention among band members, especially between Ozzy and Iommi.
SPARKING CONTROVERSY
Black Sabbath and Ozzy, in particular, were no strangers to controversy. Thanks to their name, their theme, and the kind of music they loved to play, critics were always hounding them with scrutiny.
One of the most unforgettable moments in Ozzy's career happened when he bit off the head of a real bat while performing on stage in 1982. A fan reportedly threw the bat on the stage. 
It remains unclear whether it was dead or alive. When it plopped right over him, the rockstar just went for it. He later confessed in his memoir that the taste of the animal in his mouth was indescribably terrible.
MOVING ON
Also, in 1982, Ozzy parted ways with his first wife, Riley. They had two children, Jessica and Louis, while Ozzy had adopted Riley's son, Elliot.
The musician's frequent absences while touring and his drug and alcohol abuse played a huge part in their separation. The year turned out to be more eventful as he tied the knot with his new bride, Sharon, months after his divorce on July 4.
The couple started their own wonderful family. They had three kids together, Aimee, born in September 1983, Kelly born in October 1984, and Jack, born November 8, 1985. 
The musician's kids found their own paths — Aimee went on to acting and singing. Jack became a popular television personality, and Kelly found her path in acting, singing, and fashion. Most recently, she celebrated her successful weight loss journey by flaunting her trim figure in October. 
CHALLENGES FOR THE OSBOURNES
In 2016, Sharon and Ozzy, the musical history power couple, shocked the world when they broke up. News of Ozzy's infidelity got out, and it seemed like their marriage had hit the end of the road. 
Eventually, Sharon decided to forgive her husband, and they reconciled their 3-decade-long marriage in September 2016. In November 2020, Ozzy admitted that those times haunted him still, and he very much regretted making such a mistake.
He revealed that he was grateful that Sharon decided to give him a chance again, adding that he broke her heart and never wanted to do that again. 
Earlier in the year, it was revealed that Ozzy has a mild form of Parkinson's disease, which was discovered after he suffered a fall in February 2018. The family is determined to keep their sweet patriarch well-cared for and have been doing so ever since.
Today, Ozzy has come a long way from the young Birmingham boy who worked on a construction site and a factory. The musician certainly has a lot to look back on and smile — even if bat blood taints a little bit of the good memories.