Former RHOB Star Lisa Vanderpump Mourns the Death of Her Beloved Dog Giggy
Lisa Vanderpump has been left heartbroken after the death of her Pomeranian, Ciggy this past Saturday. She shares how Ciggy inspired her dog foundation and receives tributes from Bravo TV executive, Andy Cohen.
Lisa Vanderpump - formerly of "The Real Housewives of Beverly Hills" notified her Instagram followers of the death of her 10-year-old Pomeranian, Ciggy. Ciggy's passing has left Vanderpump, together with her husband Ken Todd "devastated." 
In the picture of the cute brown dog, Ciggy looks photogenic dressed in a black and white tuxedo accessorized with a sequined bow tie. The Pomeranian sits behind a red rose with his big brown eyes focused on the camera.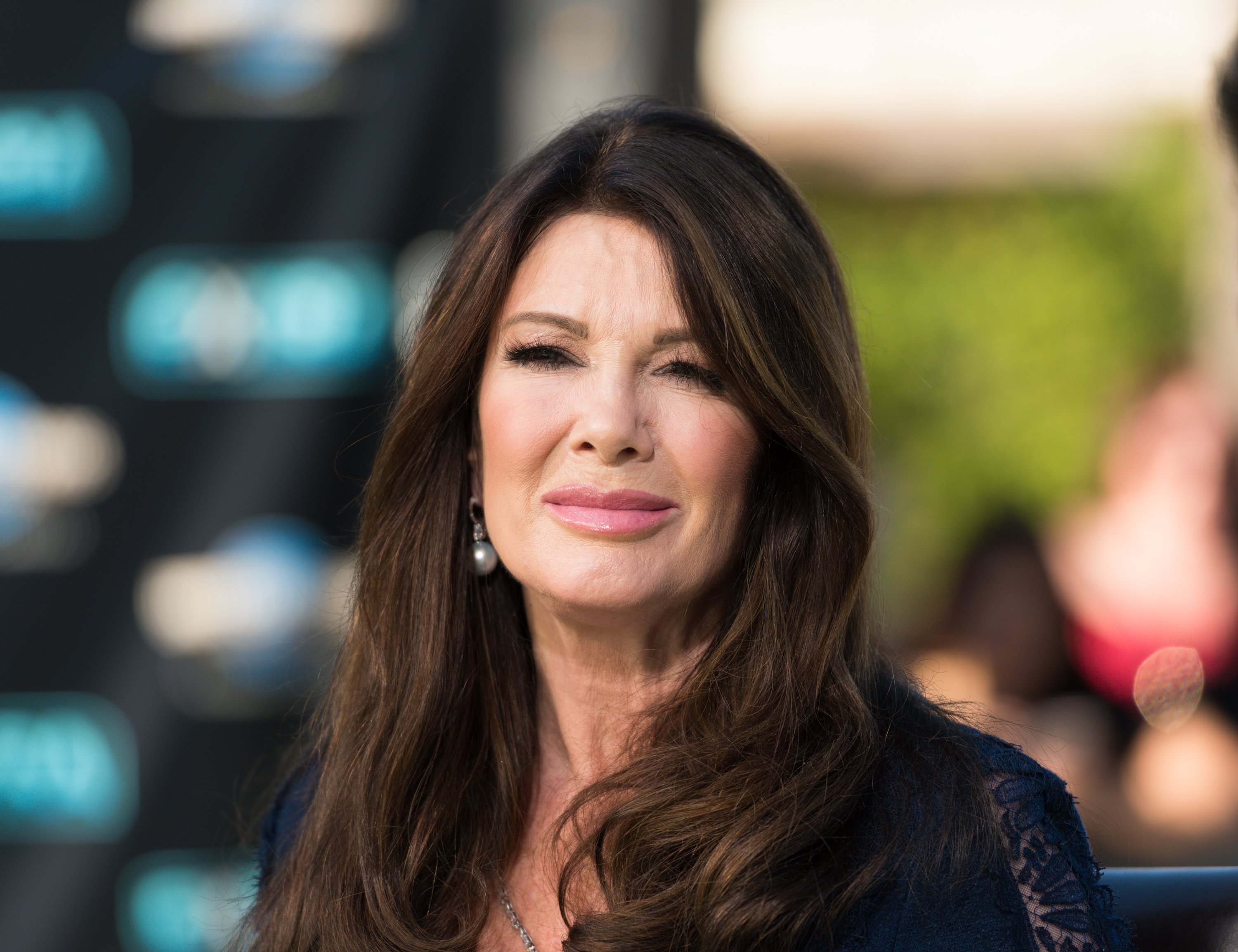 The 60-year old Bravo star's love for her canine friend poured through her caption, as she shared details of the role Ciggy played in the launch of The Vandepump Dog Foundation and ended off her tribute by thanking her fans for their support: 
"He inspired us to start our work in rescue, and for that, we will always be grateful. Giggy's legacy will live on, through every dog @vanderpumpdogs saves." 
The host of "The Real Housewives" brand, Andy Cohen was one of many who shared their tributes to Vanderpump through his Instagram stories, sharing a throwback photo of Vanderpump and Ciggy.  
Most of the world first got to know Vanderpump, and her husband Todd through "The Real Housewives of Beverly Hills" which led to her own spinoff, Vanderpump Rules. The pair have been married for more than 30 years. 
Vanderpump shared how sickly Ciggy (who suffered from alopecia) had gotten, resulting in him being hospitalized. 
They built their empire running bars and restaurants, including a gay bar in London called "Shadow" before becoming owners of SUR, PUMP, and Villa Blanca in California.  
Their romance was a speedy one, with the couple tying the knot just 6 weeks after they first met in 1982. A 21-year-old Vanderpum was manning the doors at one of 37-year-old Todd's bars in Kensignton, when he became smitten with her.
Todd had been married before to Pamela Todd, with whom he had a son, Warren, that he raised on his own from the age of two. Vanderpump became a stepmom to Warren when the couple tied the knot. 
In March 2019, Vanderpump shared how sickly Ciggy (who suffered from alopecia) had gotten, resulting in him being hospitalized while hooked on a heart monitor inside an incubator.
Prior to that, Vanderpump's daughter, Pandora explained how Ciggy had been adversely affected by altitude on a family vacation to Aspen, Colorado which saw him develop a chest infection resulting in him being flown back with an oxygen tank.
Aside from having lived in London and Beverly Hills, the couple proved to be a rather worldly pair having also resided n the South of France as well as in the English countryside. 
Vanderpump will no doubt miss her furry confidante, Ciggy, who became a star in his own right through his many appearances on the Bravo reality TV series.