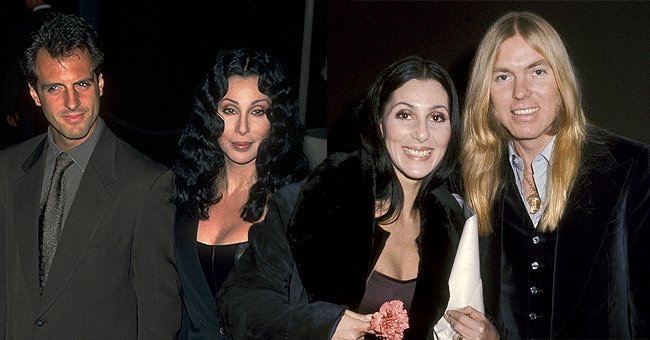 Getty Images
Check Out the Two Exes Cher, 74, Admitted Had Been the Loves of Her Life

Cher has had a fruitful career in Hollywood as a recording artist and actress. With hit songs and highly sought after awards to her name, she's also dated Hollywood's biggest names. However, only two made a lasting impression.
Cher has reinvented herself, won the Best Actress Oscar for "Moonstruck," and created hit songs including the classic "I've got you, babe." Along the way, she has loved, lost, and had her heart broken in tumultuous relationships.
David Geffen, Tom Cruise, Gene Simmons, Val Kilmer, and Tommy Lee all have one thing in common - they've all dated Cher. But, as far she is concerned, none of these men occupy a spot in her heart like Gregg Allman and Robert Camilletti.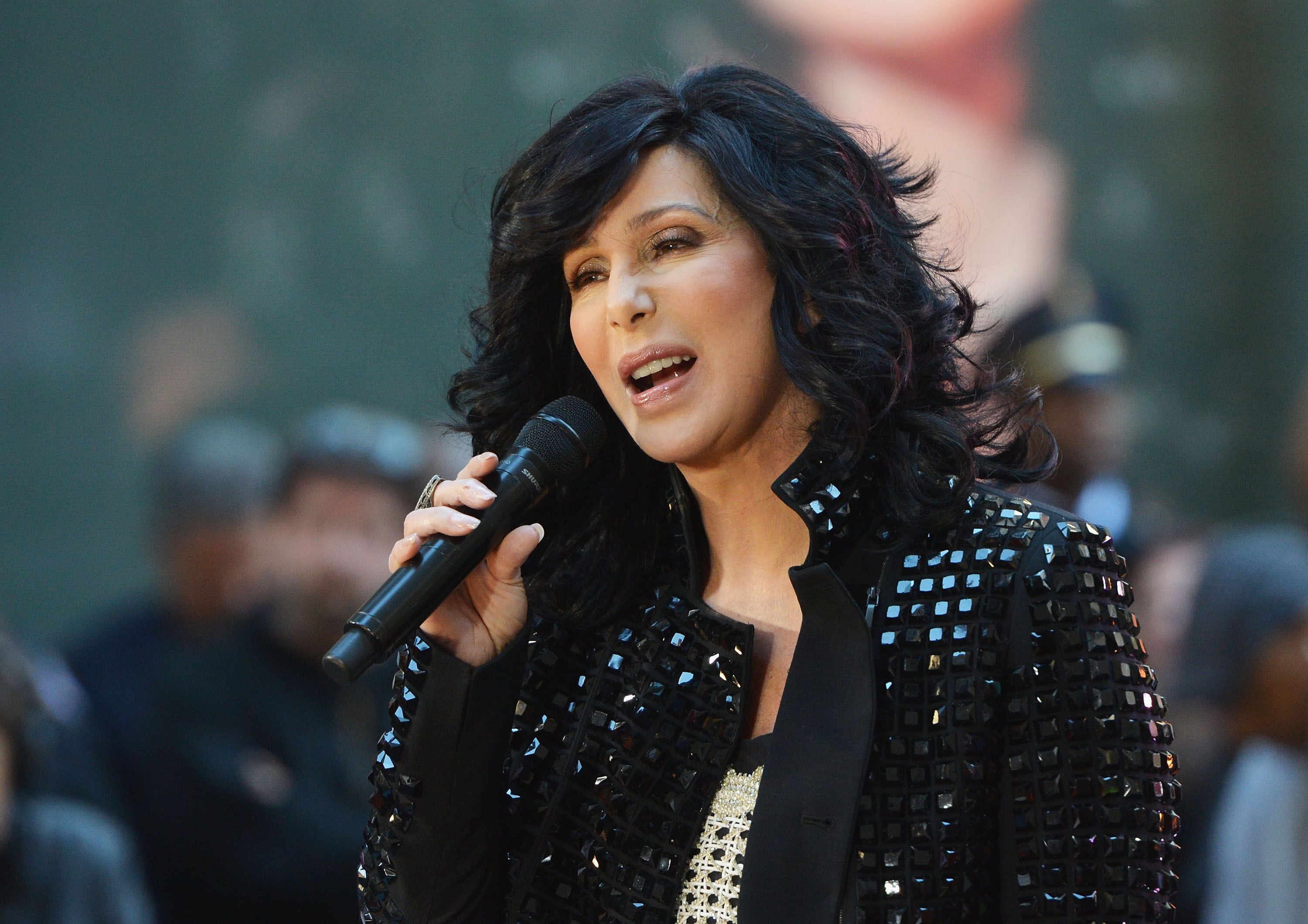 Cher performs on NBC's "Today Show" on September 23, 2013. | Photo: Getty Images
Rocker, Greg Allman, and Cher's paths crossed in 1975 in the middle of a divorce and a custody battle with her first husband, Sonny Bono. They had a disastrous first date which resulted in Allman passing out from using heroin. He was a drug addict.
They wed in Las Vega just 3 days after her divorce was finalized, and battled through a rollercoaster of a relationship made worse by Allman's addiction. After an initial break-up, they reunited and welcomed their son Elijah in 1976, with Cher saying:
"Gregory was a special man. Well, look, he was a southern gentleman who happened to do drugs. It was that simple. And he tried hard to get off them."
The pair also got into a musical relationship, releasing what would become their only album titled "The two Hard Way" in 1977. However, the pair weren't meant to last and their union came to a crashing end in 1979.
Allman lost his battle with drug addiction in May 2017, leaving Cher broken-hearted as she shared in a Twitter post "I've tried. Words are impossible Gui Gui." That was the nickname she used for him, while he had called her "Chooch."
Some might be surprised that the "Mamma Mia" star did not list her first husband, singer-songwriter Sonny Bono among her top two.
In May 1986, a 22-year old actor, who worked in a shop was bold enough to give Cher his number when he met her while she was out with friends. The age gap between and Robert Camilletti was 18 years.
The pair dated for 3 years, with Cher (74) even casting him in her "I found someone" music video. His career began to flourish, but the media were relentless in how they teased Camilletti, which was partly to blame for the couple's demise, as Cher said:
"They were so mean with Robert — you know, 'the bagel boy.'"
Some might be surprised that the "Mamma Mia" star did not list her first husband, singer-songwriter Sonny Bono among her top two. They lasted between 1969 and 1975, with Cher having described their relationship as strange.
Their partnership resulted in the classic "I got you babe" and launched their TV show. Their union was exacerbated by an uneven partnership between them, with Bono reportedly collecting 95% of their earnings. Still, Cher never held it against him.
These days, relationships rank low on Cher's priority list as she diverts her energy to, amongst other things, charitable causes. This includes her founding "Free the Wild." She recently rescued an elephant kept in deplorable conditions in Kampala.
This year also saw Coronavirus put a stop to her Las Vegas residency, which she has held since 2008. With a reported 100 million people under her employ for the production, Cher's net worth is reported to be at $360million.
Please fill in your e-mail so we can share with you our top stories!