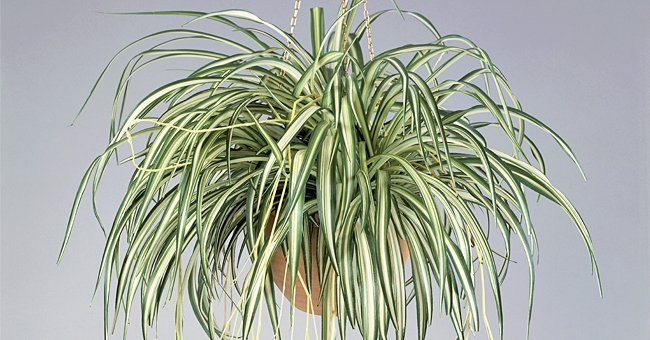 Getty Images
Simple but Useful Tips to Grow and Care for Spider Plants — Check Out These Gardening Hacks

There are some simple yet viable means to grow and care for spider plants, which are one of the most fascinating plants in the world — discover these interesting gardening hacks
The spider plant is known scientifically as Chlorophytum comosum. It is commonly known as airplane plant, ribbon plant, spider ivy, and St. Bernard's lily. They are regarded as one of the most adaptable plants because of the ease with which one can grow them.
They can survive in a range of conditions and hardly suffer problems except browning of their tips. Here are some tips for growing and caring for Spider plants.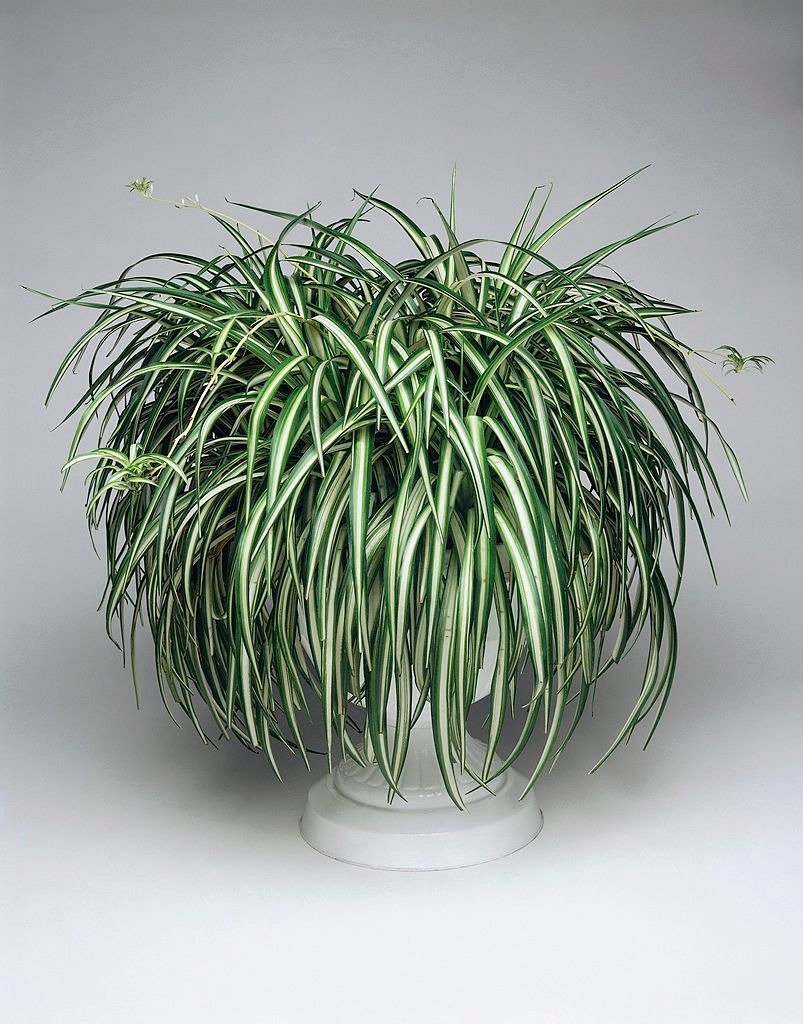 Close-up of a Spider plant in a flower pot | Photo: Getty Images
PLANTING SPIDER PLANTS
Spider plants grow best in a soil-based, well-drained potting mix and like even moisture. One has to expose them to bright and moderate indirect sunlight as they dislike direct sunlight, which causes their leaves to turn brown.
Spider plants are known for their fast growth rate. Thus, one must be prepared to re-pot them annually. The plants can be grown outdoors as annuals in the summer. However, they must not be exposed to direct sunlight.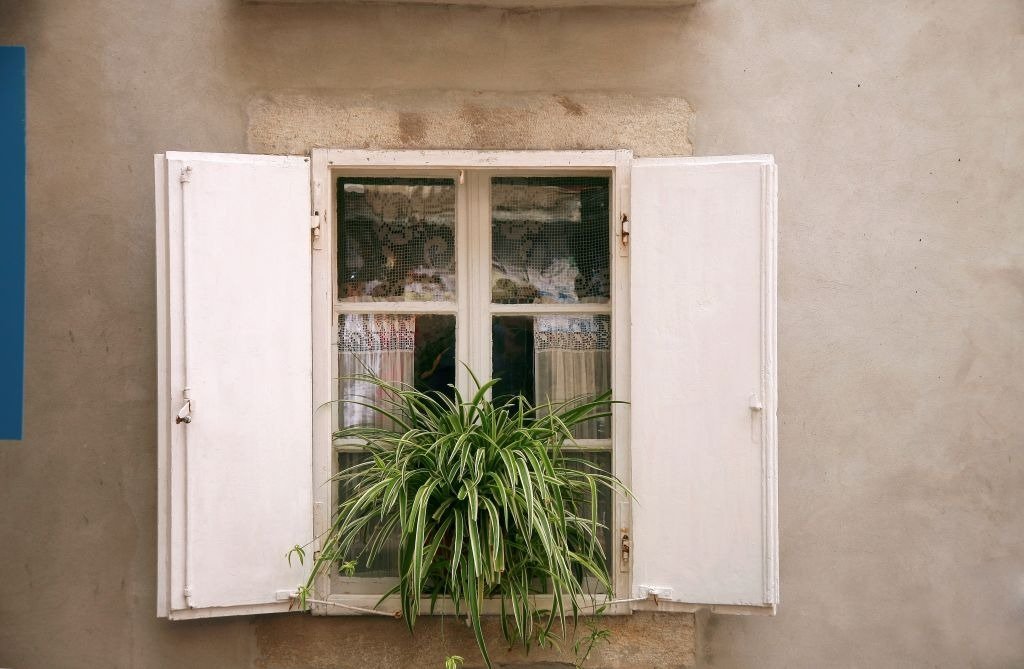 Photo of a Spider plant on a window. | Photo: Getty Images
CARING FOR SPIDER PLANTS
When spider plants start growing, one needs to water them occasionally. After they have developed, the rate of watering should be moderate. During the spring and summer seasons, the soil must be kept moist to encourage the plant's growth.
People can still indulge in gardening amid the pandemic by keeping to these tips.
The average room temperature and humidity must be maintained. Spider plants enjoy growing in temperatures ranging from 13-27 degrees centigrades.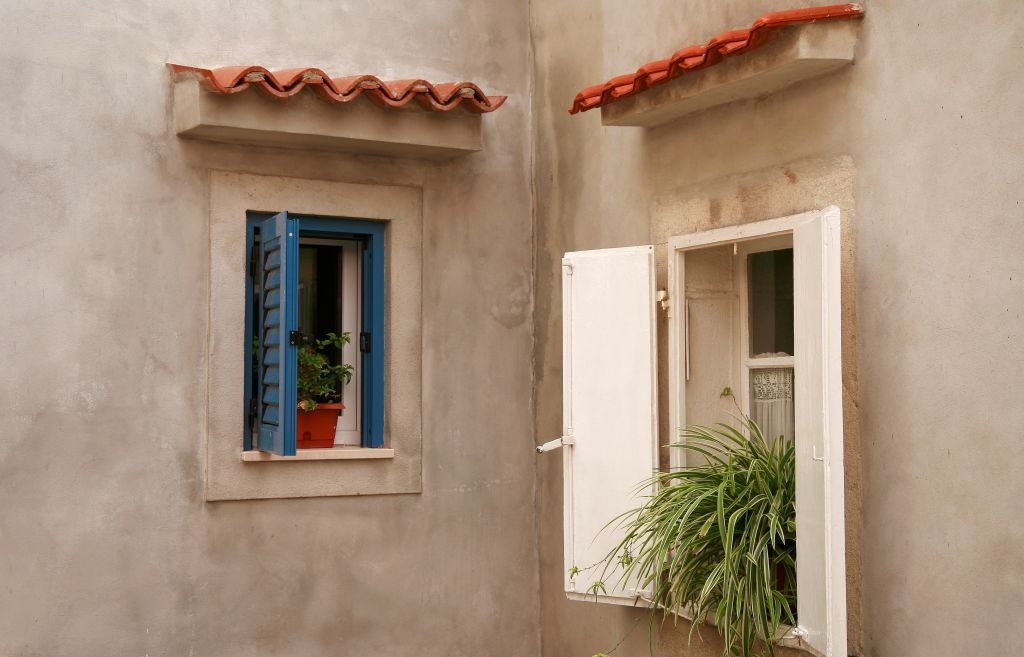 Photo of a Spider plant on a window. | Photo: Getty Images
This is why they make for great indoor house plants. When adding fertilizers to the soil, ensure it is not too much. Fertilizers should be applied twice a month during spring and summer.
PROTECTING THEM FROM HARM
Spider plants suffer from tip burn, which results from dry soil, a chemical or salt buildup, and low humidity. One must keep the soil where the plants grow slightly moist.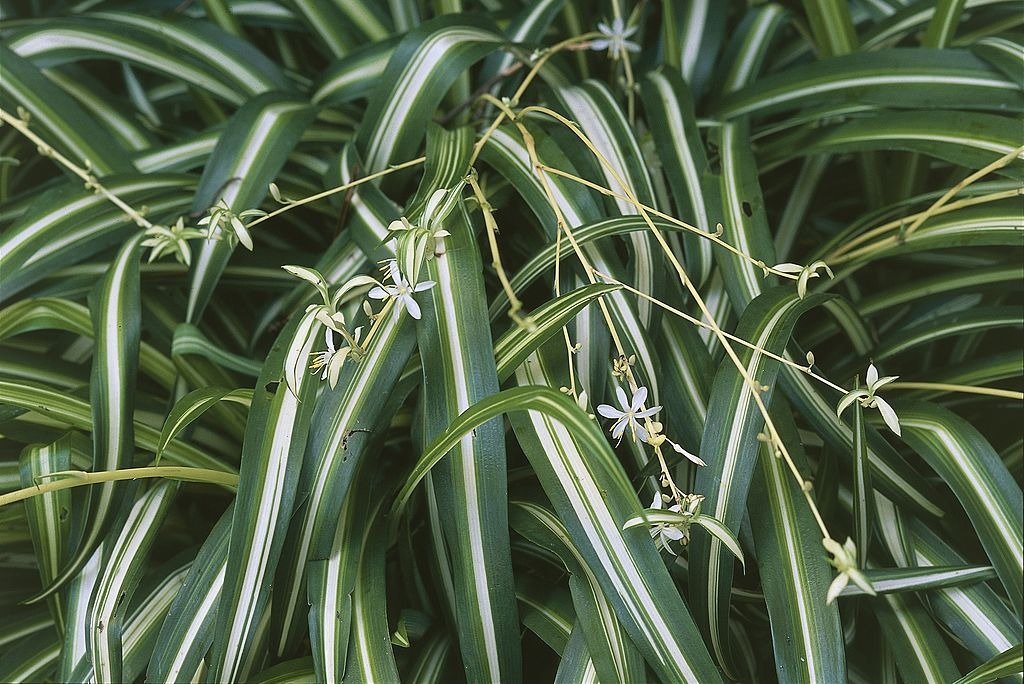 Close-up of a Spider plant | Photo: Getty Images
It is best not to use chlorinated or fluoridated water in watering the plants. The brown tips should be cut off when noticed on the plants by using the fingernails. Browning is a normal phenomenon in spider plants and should not raise too much concern as it does not harm the plant.
GARDENING TIPS FOR THE PANDEMIC
With the COVID-19 pandemic still ravaging the world, many changes have occurred in the way of doing things. However, these changes should not limit a human's love for nature.
People can still indulge in gardening amid the pandemic by keeping to these tips. They include selecting the right site for planting, preventing too much sunlight from striking the plants, and keeping the plants well-watered.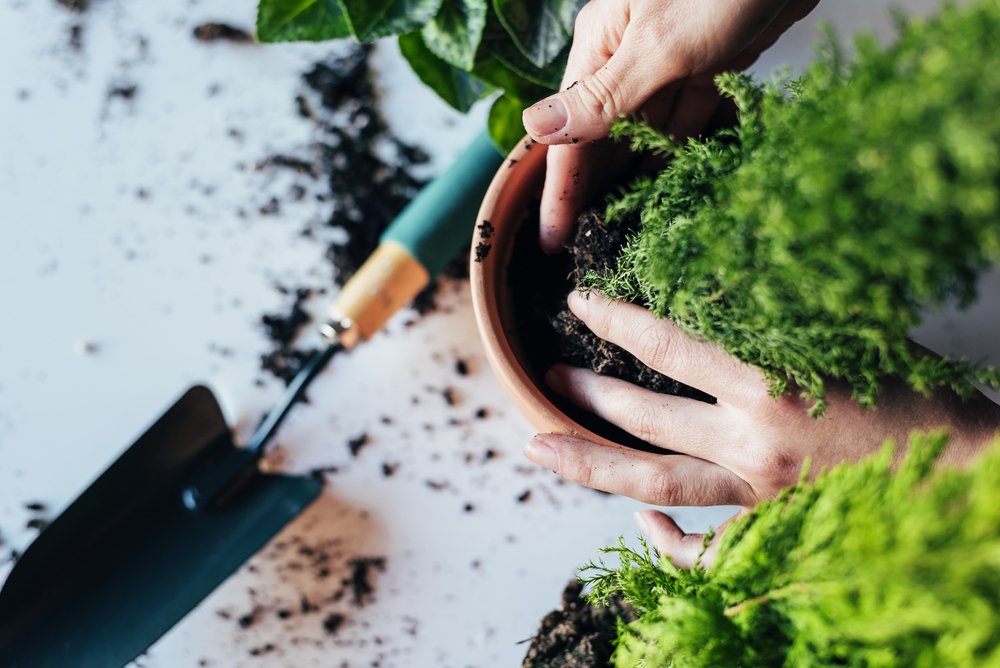 A woman's hands transplanting plant a into a new pot. | Photo: Shutterstock
Other tips include using the right containers for potted plants, ensuring weeds do not stunt the plant's growth, keeping plants well-nourished. Gardeners must also select the right plants for their garden.
Please fill in your e-mail so we can share with you our top stories!