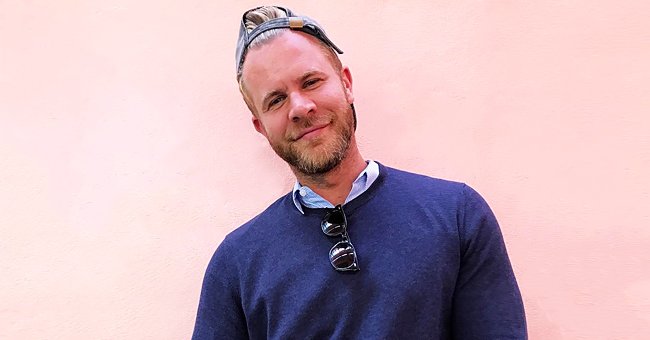 instagram.com/justinanderson
'Very Cavallari' Star Justin Anderson Opens up about Putting His Son up for Adoption at 18
Celebrity hair colorist and "Very Cavallari" star Justin Anderson recently dropped a bombshell during a podcast when he revealed that he put his son up for adoption when he was 18.
In a recent episode of the podcast, "Scissoring Isn't a Thing," "Very Cavallari" star Kristin Cavallari's best friend Justin Anderson opened up about his past and narrated how he put up his son for adoption many years ago at 18. He began:
"I was in the hospital room. I'm 18 years old, by the way, you know. We hand our baby over to this family, and I drive back to college by myself."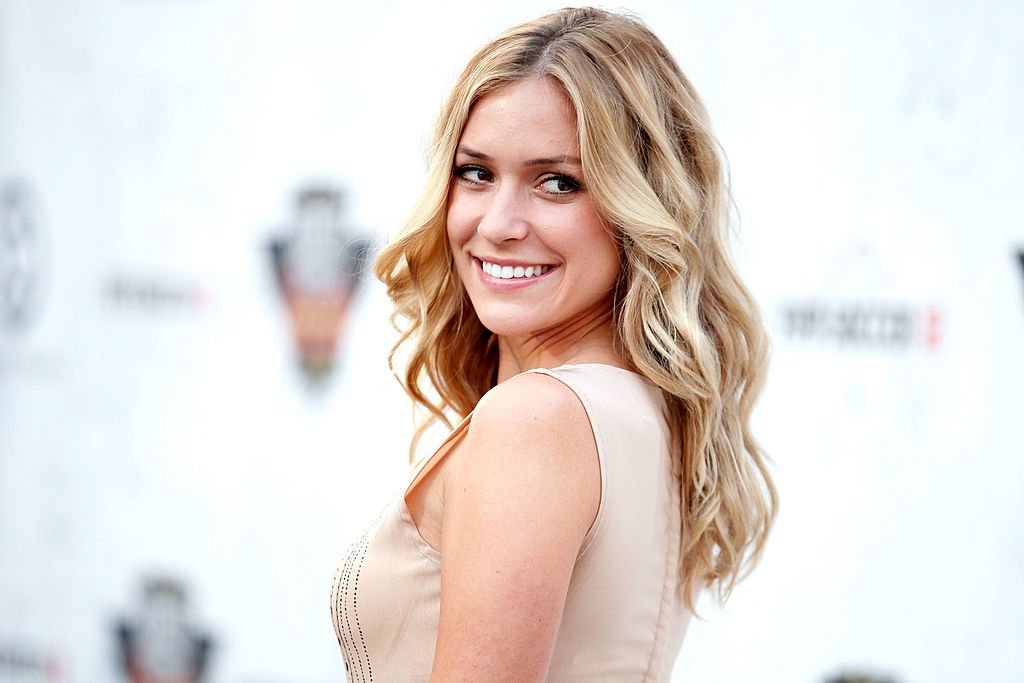 Kristin Cavallari at the Comedy Central Roast of Charlie Sheen in Los Angeles, California on September 10, 2011 | Photo: Getty Images
The celebrity hair colorist revealed that he shared his son with his high school girlfriend, Debbie. They reunited when she came to his college to visit him during his freshman year.
It was after her visit that they found out she got pregnant, and having been brought up in Mormon families, abortion was completely off the table of options. Hence, they opted to place the child for adoption.
Narrating the experience, Anderson revealed that he and Debbie's families met several families searching for the perfect fit for their child. Eventually, they found the best parents, to whom they then handed over their son.
After the incident at the hospital, Anderson said he thought that life would go on as usual or as though nothing happened. He was right for a while until something unexpected happened years later.
At the time, Tyler was already all grown up at 19, and Anderson himself was about 37 when they finally reunited.
About two or three years ago, Anderson was at home when he suddenly got a direct message on Instagram, which simply said "hey." He looked at the sender's picture and passively noted that the kid looked adorabl.
He also wondered why he was sending him a message. After he responded, the kid, Tyler, asked him if he knew who he was. Just like that, it clicked. Anderson cried after he realized.
At the time, Tyler was already all grown up at 19, and Anderson himself was about 37 when they finally reunited. They continued talking over Instagram, and soon, they agreed to have Anderson's family meet Tyler's. The reality star said:
"We go to dinner at his family's house. He has the most beautiful...kindest family. They raised him so well. He's the sweetest guy ever."
After their families met, Anderson admitted that he understood that Tyler's adoptive parents might have felt unsure about the whole thing, wondering if he was there to intrude into their world.
He revealed that he spoke to Tyler's mom privately to assure her that he was only there to be whatever Tyler needed, and he did not intend to step into their world.
She found his words reassuring. Fans first fell in love with Anderson when he appeared in Kristin Cavallari's show, "Very Cavallari," back in 2018.
In May, she officially announced that the show was coming to an end after three seasons, a month after Cavallari divorced her husband, Jay Cutler.
In October, she admitted that she did so to keep her divorce and three kids away from the probing eyes of the cameras. Although fans will miss Cavallari and her eccentric BFF, they can catch the charming hair colorist on social media.
Please fill in your e-mail so we can share with you our top stories!