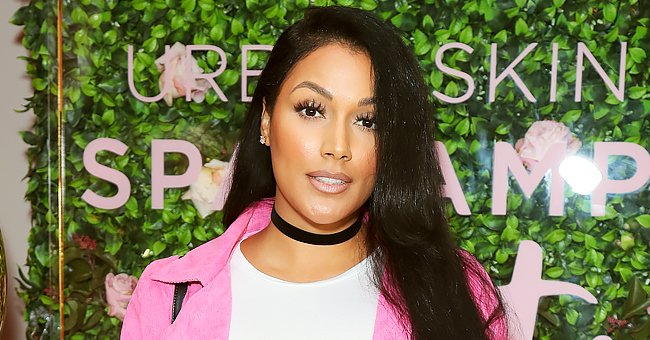 Getty Images
Shantel Jackson Looks Cool in White Shirt with Jean Shorts & High Heel Boots with Animal Print

Shantal Jackson heats things up in a trio of Instagram snaps reminding everyone how stunning she is. She looks trendy in a pair of denim shorts, thigh-high boots, and a white shirt. Rapper Nelly's girlfriend has a desire to wed.
Shantel Christine Jackson, who's been in a relationship with rapper Nelly for 6 years, got hearts racing in a series of photos. A pair of denim shorts and snakeskin boots are all that was needed to elicit a number of flame emojis on her feed.
In the first pic, the former model sits poolside in a wide-leg pose, with her white shirt tied around her midsection. A close-up of her standing in the second pic allows you to see her singe feather earring, which reaches down to her chest.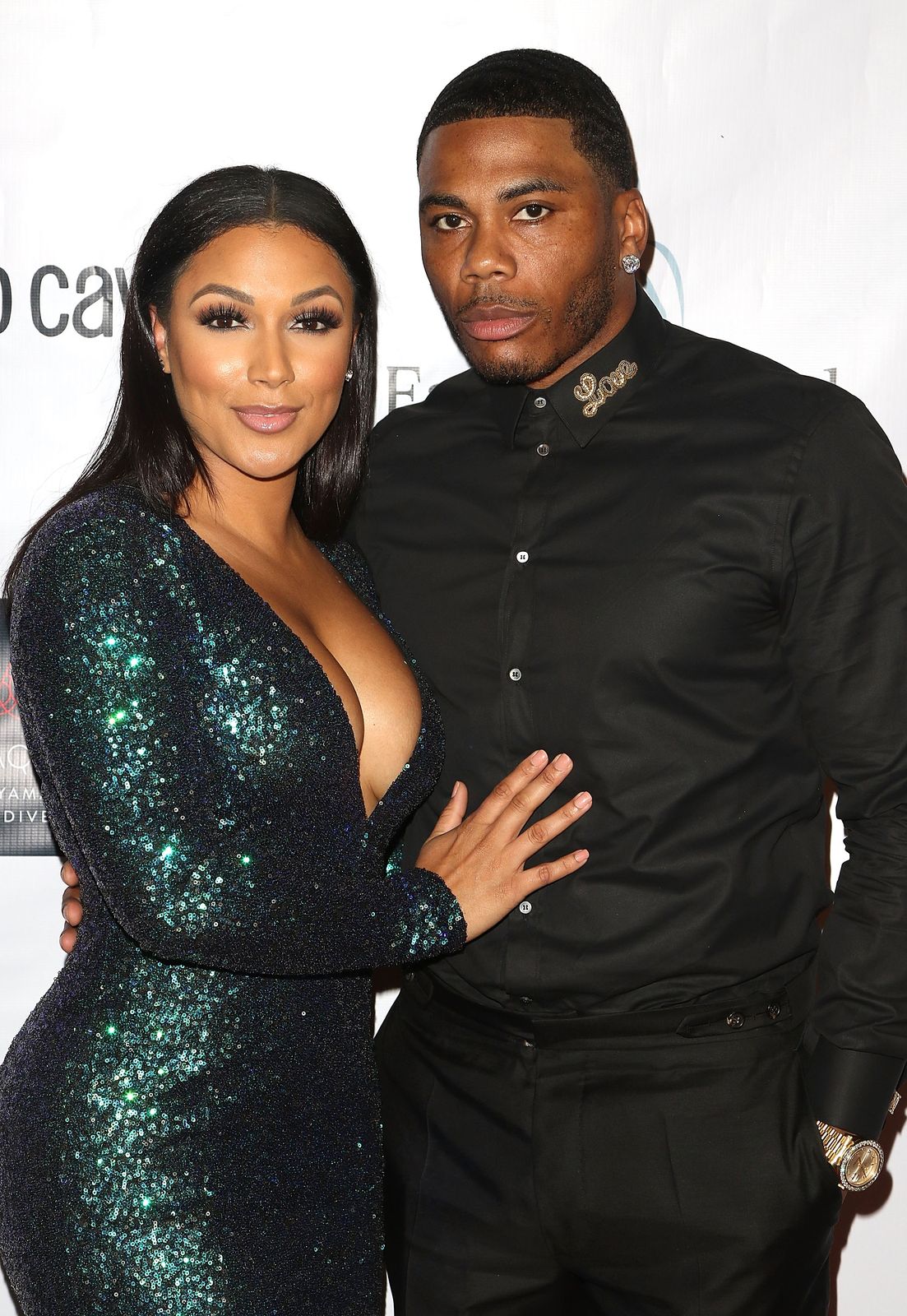 Shantel Jackson and Nelly at the Face Foward Gala in Los Angeles, California. September 24, 2016. | Photo: Getty Images.
In the third image, she stands in front of a grey wall with a framed picture hanging behind her, carrying a large black bag. Her sarcastic side comes through in her playful caption as she writes:
"I don't think this bag is big enough for me."
Sporting a bold red lip with perfectly shaped eyebrows, it's no wonder Jackson hits the mark with her look, having registered a makeup accessories company in 2018 called Fanci Goods.
The Miami-raised beauty was first discovered at age 16 and approached on a Metrorail to try out modeling. Following some time spent doing catalog work, she tried her hand at acting, appearing in 2012's "The Freelancer" starring 50 Cent.
Nelly admitted while competing on Season 29 of "Dancing With The Stars" that he couldn't imagine his life without Jackson in it.
She enjoyed more success as a reality TV star appearing on a couple of episodes of her boyfriend's series, "Nellyville" in 2014. By 2017, she was cast on "The Platinum Life", which followed the lives of the wives and girlfriends of musicians.
Jackson and Nelly have been together for 6 years, with Jackson having previously opened up about wanting to become a wife and mother. Nelly's views on marriage are probably the reason he is yet to walk down the aisle, having said:
"The thing about marriage to me is … I take it very, very seriously. It's something I'm only doing one time."
The rapper's previous love interests include a 10-year- relationship with the singer, Ashanti. Prior to that, he was linked to a video model, Lashontae Heckard.
As far as Jackson's previous relationships are concerned, she was once engaged to the boxer, Floyd Mayweather. The two's separation culminated in a messy public lawsuit.
Following their break up in 2014, Jackson sued Mayweather for defamation and battery amongst other things. She also alleged in court papers that the fighter stole jewelry, clothes, and handbags from her to the value of $3milllion.
Nelly admitted while competing on season 29 of "Dancing With The Stars" that he couldn't imagine his life without Jackson in it. The rapper went as far as dedicating one of his performances to his lady love.
Among her list of qualities which Nelly adores was her drive and passion to achieve her goals. There's also a commonality that their relationship is built on which is their inner-city upbringing.
Please fill in your e-mail so we can share with you our top stories!