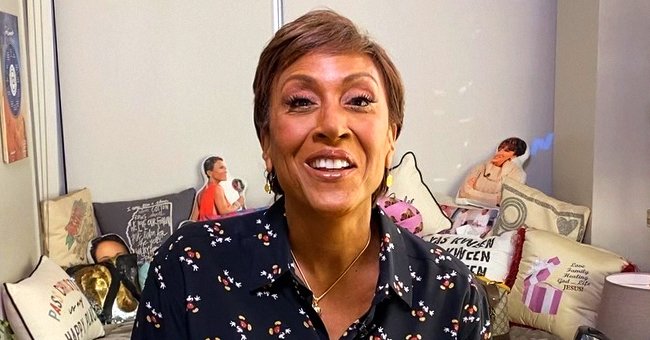 Instagram/robinrobertsgma
GMA Anchor Robin Roberts Shows off Her Curves in Recent Video in a Colorful Tight Fitting Dress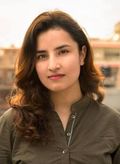 "Good Morning America" anchor Robin Roberts shared some words of wisdom while looking like a dime in a curve-hugging outfit. She truly is a masterpiece!
Robin Roberts was in a cheerful mood on Wednesday morning, and she wanted to share it with her fans on Instagram. The "Good Morning America" host cheered them up with her good vibes and words of wisdom in an Instagram video.
First of all, she thanked the viewers for joining in to let them know they are valued. Then, she moved on to talk about how favors, respect, honor, friendship, and encouragement are reciprocated.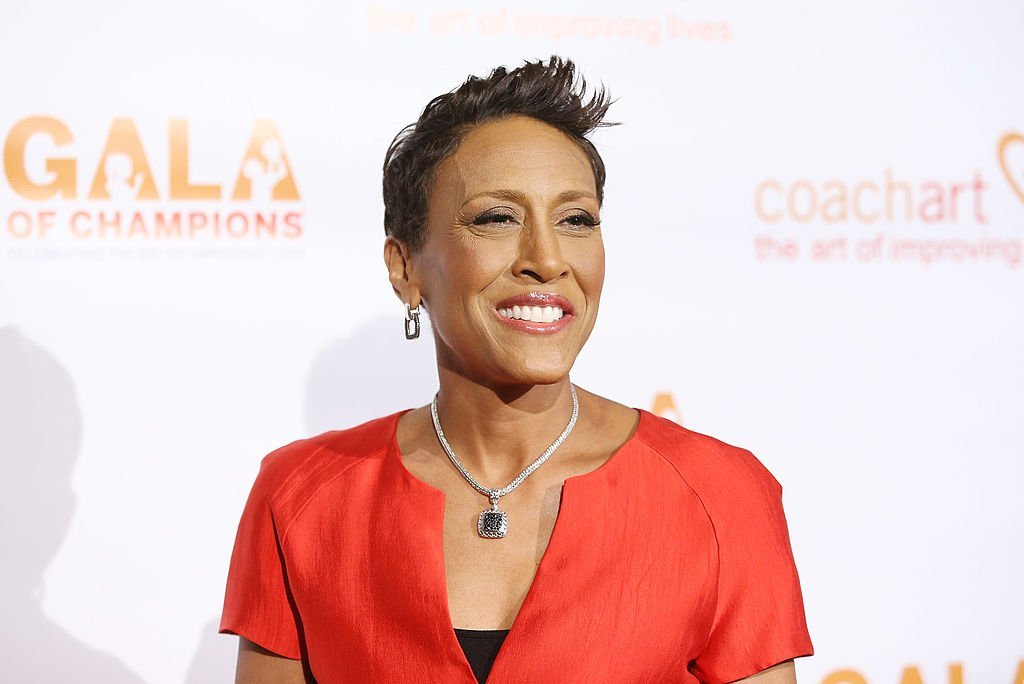 Robin Roberts at the CoachArt Gala of Champions held at The Beverly Hilton Hotel on October 17, 2013 in Beverly Hills, California. | Source: Getty Images
BEAUTY AND WISDOM
Roberts shared those wise words as a part of daily prayer. She reminded the viewers about how you reap what you sow. Her words were inspiring indeed, but there was something else that caught her fans' attention.
Roberts was not always like this.
Roberts was clad in a curve-hugging outfit. The warm shades of yellow, blue, and green complemented her pretty well. She wore her short hair as usual — neatly parted to the side in a flattering way.
Fans appreciated Roberts for brightening up their morning. She has a way with words that inspires people to be a better version of themselves. Her warmth and sincerity easily win people over.
ROBERT'S YOUNGER DAYS
In a recent interview with Bustle, Roberts talked about the power of optimism and shared how life was for her when she was a 28-year-old. Sharing her experience of having positive thoughts, she said:
"It's not just what you say, but what you think — and your thoughts, even though you don't express them, can really impact you."
Roberts was not always like this. When she was in her 20s, she was like pretty much everybody else, always on the go and ready to achieve more each day.
She is much more relaxed these days, but Roberts still remembers how the highs and lows seemed more intense back then. And she always put her work first.
LIVING HER BEST LIFE
Today, Roberts is enjoying her life just as much as she did then, but the experience seems to be richer. She is in love with her partner of 15 years, Amber Laign, her career has been great, and she is happy.
Roberts and Laign celebrated their 15th anniversary on July 26. For the special day, Laign compiled 15 of their most memorable photos and shared them on Instagram.
Please fill in your e-mail so we can share with you our top stories!